Canadian ski jumping coach calls it quits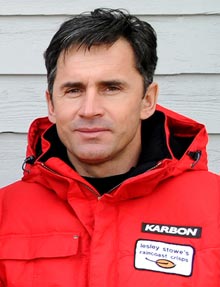 In a surprise announcement, Tadeusz Bafia, a longtime figure in Canadian ski jumping circles and the Olympic coach for Canada at the 2010 Vancouver Olympic Winter Olympic Games has stepped down from his post with Ski Jumping Canada. Bafia, quoted on the FIS ski jumping web site, said " The Olympic Games were my last event as coach of the Canadian National Team. I already decided two years ago that if there was no improvement concerning discipline, expectations, etc., that I would quit after the Olympics."
Canada fielded a four-member ski jumping team at Vancouver, and while that part was viewed as positive by many, high performance results were another issue all together. The top performer was Stefan Read in 46th position on the large hill.
It has been reported that Gregor Linsig, an assistant coach under Bafia, will be the new head coach.
As for Read, 22, he is insure if he will continue on as a member of the National Team, and said that he will make his decision later this summer, saying that he needed "time to think and get away from it all."
By Peter Graves