Gear Guide: Tecnica R9.5 90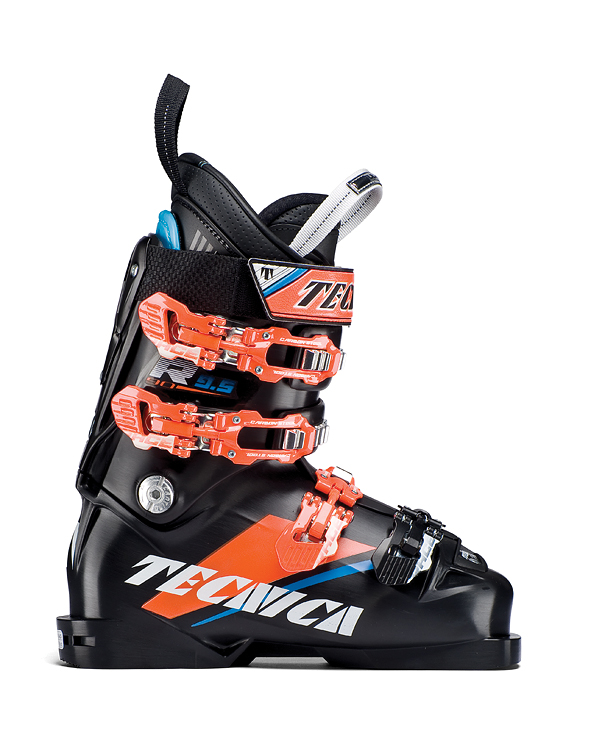 The Tecnica R 9.5 90 flex boot is outfitted with a shorter cuff than the R 9.5 110. The lower cuff combined with softer plastic, makes this boot ideal for Jr racers and shorter skiers who want race performance without the cuff coming up to their knees.
The Tecnica R 9.5 is a true low volume high performance boot, modeled after the World Cup R 9.3, it gives the performance you desire with the forgiveness you need. The R 9.5 shares the black plastic of the World Cup Boot giving it exceptional touch on the snow, and a smooth flex pattern. The R 9.5 is true to its name with a 95mm last.
Specs
95mm Last
90 Flex
Sizes: 4 – 9.5 U.S.
Features
Liner: Quad Specs:
Dual Cuff alignment
Lace Liner
Velcro Power Strap
MSRP $575.00