Aerialist Scotty Bahrke to replace ill Ferguson at Olympics
Tweet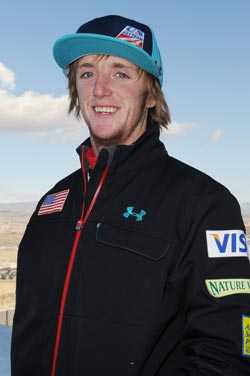 VANCOUVER, BC (Feb. 17) – Complications from a recent appendectomy will keep freestyle aerialist Dylan Ferguson (Amesbury, MA) from joining his Olympic teammates in Vancouver. The U.S. Ski and Snowboard Association Wednesday announced that aerialist Scotty Bahrke (Tahoe City, CA) will replace Ferguson. Bahrke is the brother of Shannon, who won bronze in Saturday's women's moguls.
"This is a great disappointment for Dylan, who had some of the Team's strongest results in the selection process," said USSA Vice President, Athletics Luke Bodensteiner. "At the same time, we're happy to have an athlete of Scotty Bahrke's caliber to replace him."
Bahrke, 24 (7/19/85), has six top-10 finishes including a sixth on the Olympic hill a year ago. His best result came in the huge Moscow World Cup in 2008, where he was fifth.
"I am obviously bummed that I will not be able to compete and have my Olympic dream come true," said Ferguson from Park City, UT. "But if I am not able to compete, then I wouldn't have anyone else besides my best friend Scotty compete in my place. I know his jumps will be awesome and I am supporting him one million percent as well as the rest of the team."
Ferguson had appendicitis surgery on Feb. 3 and was expected to be cleared to travel with the team to Vancouver. But a subsequent infection prevented him from competing.
Bahrke was approved by the IOC as a replacement for Ferguson on Wednesday. He is already in Vancouver and is expected to begin training on Wednesday or Thursday.
Comments
comments