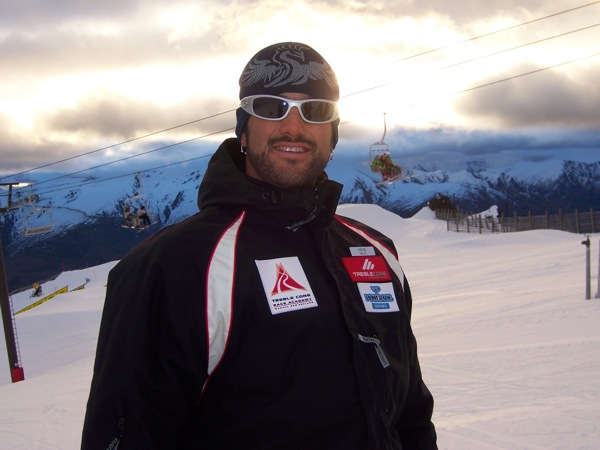 Anyone in the Denver area on Oct. 8 should swing by Spill Lounge for a benefit for former ski racer and coach Nick Asoian. Former World Cup racer Bryon Friedman will perform and silent auction items and door prizes include lodging packages in some of Colorado's finest ski areas and VIP passes to the Birds of Prey World Cup event in Beaver Creek.
Asoian raced while growing up in Vail, where he has also been a coach with Ski Club Vail for the past several years. Last summer, while coaching in Treblecone, NZ, Nick was diagnosed with Hodgkin's Lymphoma at age 28.
He has spent the past year undergoing chemotherapy and is still fighting the disease. Throughout this summer and fall, his treatments have increased in severity. In the coming months, his continuing treatments will include full-body radiation, a stem cell transplant, and even more intense chemotherapy.
Asoian was able to coach through his treatments last winter, but with the intensity of his treatments, will not be able to coach until spring.
He is already facing large financial burdens that have grown over the past year and all proceeds from the Oct. 8 event will go toward the expenses of his recovery.
The event is 21 and over and begins at 7 p.m. on Oct. 8. Anyone able to donate items can contact Ellen Galbraith at ellengalbraith@gmail.com or at 970-688-4822.
More information is available at www.nickasoian.com.