Black Diamond: Marolt worth the money
Tweet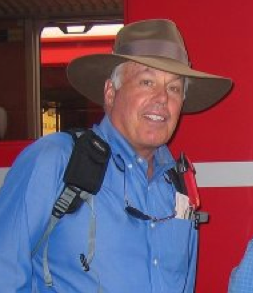 One might think after USSA's best winter games in its history and another globe gathering alpine season, the organization and its CEO, Bill Marolt, might be in line for a few "Atta Boys," but two months after the season's conclusion, nothing could be further from the truth. Instead of getting pats on the back, Marolt has been the subject of criticism because of his level of compensation. It seems The New York Times and others think his salary is too much. Not so!
The Times took Marolt's compensation to task in an opinionated piece that selectively omitted circumstances, and failed to support the story's bias. Many recognize journalism with integrity is a thing of the past on West 43rd Street. So be-it. Unfortunately, too many others take the Times' reporting as gospel and used the story as a basis to air personal gripes. They too do so without bothering to check facts or make any inquiries as to the validity of the Times' findings. It is a shame.
Marolt, like every successful executive, has his share of warts but compensation is not one of them. His recent episode with the Park City sheriff brought his critics out in force. Since his case is pending, it will not be addressed as part of this piece. We will leave that to others to satisfy their shortcomings by railing about others'. Still, it is disturbing when papers, especially those who cover the sport like the Stowe Reporter, opine without having done any homework or fact checking, simply regurgitating negativism.
Criticism coming from athletes is another story. Because of their age, today's athletes are less aware and have not experienced the travesty which was the USSA/Ski team program prior to Marolt, thank goodness. Athletes have a reason and right to question the current program, its funding and direction. Fair enough. USSA athletic programs should be explained in detail. To great extent, detailed explanations have not been forthcoming. USSA and Marolt need to improve their communication with athletes, explaining why USSA does what it does. USSA too often takes on the air of the National Security Agency failing to offer a transparent explanation to its athletes. The association needs be more forth coming. Fortunately, the recently completed strategic plan with its goals and direction offers a true basis for how USSA arrived at its conclusions and what will dictate resource allocation going forward. An explanation of the plan is available at www.skiracing.com/?q=node/1547. Further details are found on the USSA web site.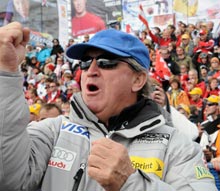 As a point of reference, alpine athletes, their parents, and young coaches should be made aware of what occurred in the early 90s. Then, the ski team was an organization which sent unprepared athletes to compete, in many ways crushing them both physically and mentally. Today's athletes don't know that Tamara McKinney had 17 different coaches in her eight-year career nor the fact that the best the U.S. alpine team could do in the 1988 winter games was one ninth-place finish…ninth! There was no sport science program, little to no off hill support, and zero consistency of coaching or coaching philosophy. If an athlete succeeded, for all intents and purposes it was in spite of the U.S. Ski Team. USSA and the ski team was a bankrupt entity. The only outcome of those years was a bitter group of athletes who correctly felt they had not been part of a program that allowed them to be competitive, let alone succeed.
Look at the difference today. Just walk into the Center of Excellence and chat with Lindsey Vonn about what support she finds there. Or talk to Speedy Peterson, Bill Demong or Ted Ligety, whose latest GS globe was made possible in large part by an extraordinary rehab program put together by Troy Flannigan's sports science group. Take a hard look at where the athletes train and who their coaches are and the consistency of the programs. Small wonder Scott Blackmun, U. S. Olympic committee president, touts USSA as the top sports governing body in the nation's Olympic movement.
Everyone has a right to complain. However, it is reasonable to ask that complaints be based on fact and be accompanied by proactive and positive suggestions. As to Marolt's compensation, it is a small price to pay for taking an organization from being insolvent to being among the best, if not the premier, NGB in the nation. G.B. Jr.

Images of Gary Black Jr. (upper right) and Bill Marolt (lower left).
Comments
comments