Canadian Ski Cross Team will head to secret camp to keep success going
Tweet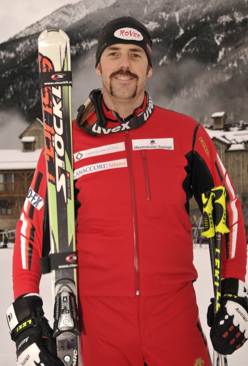 It's no secret that the Canadian Ski Cross Team has figured a few things out. With 13 World Cup podiums this season and five X Games medals, the Olympic host ski cross team is literally writing the book as the young sport makes its Olympic debut. But the Canadians aren't ready to reveal all their secrets just yet. Following today's opening ceremonies, the team will travel to an undisclosed location for a top-secret training camp, away from the watchful eyes at soggy Cypress Mountain, the site of all freestyle skiing events.
"Saturday we're going to get out of here to our secret training site until we can get on at Cypress on the 19th," said coach Eric Archer a Vail, Colo. native. "We're going to squirrel away and hang out like a family and roast some hot dogs on camp fires and train."
Thought the majority of the world won't get its first taste of ski cross until medals are up for grabs Feb. 21 (men) and 23 (women), the well decorated Canadian Ski Cross team was in Vancouver yesterday making the media rounds.
Archer was quick to admit in a press conference that he isn't sure what make his three-year-old program so good.
"I have no idea what we're doing right," he said of the program that is organically teaching itself to win. "We started with a unique situation, there was no handbook on how to run a ski cross team or even how to train. What we've tried to do with this program is just refine those skills a little more with the opportunity to hold camps and identify skills that certain athletes need to work on. We just let it flow and it's been working so maybe we'll write the handbook when we're done with this."
The sport will reach its largest audience ever in less-than-ideal circumstances as warm temperatures and steady rain have made maintaining all of the freestyle skiing and snowboarding courses at Cypress Mountain difficult. Crews have used hay bails to build up both the moguls course and the ski cross course. Wood ramps and platforms have been used to reinforce some of the features of the ski cross course. The Canadians have seen it before and will be ready for whatever course presents itself on race day.
"The track is in good shape it's looking very good and it is an outdoor sport and it's not the first time we've dealt with this. I think everyone up there is going to make sure we have a perfect Olympics," said Canadian high performance director Dave Ellis. "As far as weather concerns go, these guys have raced in sunshine blizzards and everything else."
The Canadian team has already proven they know their way around the Olympic track, sweeping both the men's and women's podiums at last year's World Cup event on the Olympic course.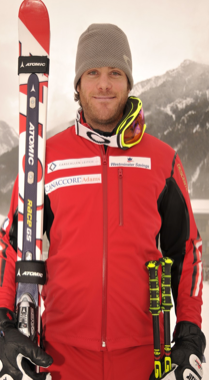 "Last year here is was kind of a similar course build, typical of ski cross courses like this that are big and have a lot of features and a lot of terrain we tend to shine and last year we swept the podium," said X Games gold medalist Christopher Del Bosco who grew up in Vail, but is able to represent Canada because his father is Canadian. "This year it's even a little bit bigger so I think that definitely plays to our advantage, we excel in those conditions, we like the big courses."
The home course and crowd advantage is not being taken for granted either.
"The way the village is set up is unbelievably relaxing, it just feels like we are at home," said Stanley Hayer, who has been ski racing for over 30 years. "We walk out of the village and we know where we are which really makes it easy on us mentally to just kind of relax when we're not competing and to jack it up to full intensity when we are because we have so much support." -Eric Williams
Comments
comments