Casey to Head Holderness Nordic Program
Tweet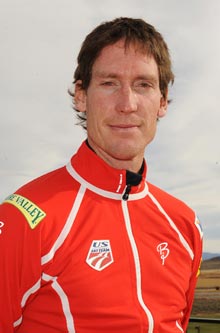 The Holderness School in Plymouth, New Hampshire announced yesterday (July 26) that former U.S. Nordic Ski Team Continental Cup Team Coach Pat Casey has been hired to head the school's Nordic ski program.
Casey, a former NCAA All-American skier, has coached the national team's Continental Cup racers since 2006. He has also coached two World Championship Teams, headed the U23 Championship Team program for the past four years, run Regional Elite Group (REG)camps throughout the country and developed technical content for the US Ski Team's technique videos. Previously he was the head coach and program director of the Bogus Basin Nordic Team in Boise, Idaho.
Holderness, located in New Hampshire's White Mountains, is a traditional independent boarding school. Holderness places particular emphasis on its highly successful snowsports programs.
"This will allow me to further develop what is already a great program in New England, and also to be a teacher and to head up a dorm," said Casy. "And it allows me to pursue not only my love of coaching, but also my ambition to organize all the details that go into a successful program, be that training plans, competition hosting, travel logistics, budgeting, communicating, fund raising, recruiting, etc."
Holderness Head of School Phil Peck — himself a member of an NCAA Nordic championship team, and a former coach of the U.S. Olympic Team — is excited by Casey's arrival.
"Pat Casey brings a perfect background to thrive at Holderness and help our program grow," said Peck. "Yes, he has coached at the highest level for the U.S. Ski Team in Europe and has access to the latest information on technique, physiology, and psychology. But more important than that is that he has a tremendously successful background in working with juniors. And most important of all, he is a terrific human being. We are most fortunate to have Pat and his family join our community."
Comments
comments