Inside the Ski Racing Mind: The Dark Side of Pursuing Ski Racing Superstardom
Tweet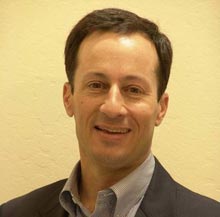 With the 2010 Vancouver Olympics in our rearview mirror, it is a joy to bask in the reflected glory of such superstars as Lindsey Vonn, Marlies Schild, Julie Mancuso, Maria Riesch, Bode Miller, Didier Defago, and Carlo Janka. And with the 2011 World Cup season already underway, we can look forward to intense battles between those and other stars of the White Circus. Their stories are truly inspiring; the early commitment, the years of hard work, the difficult sacrifices to achieve their Herculean dreams.
The media places these stars, and the many young prodigies who preceded them, on a pedestal and the public worships them. Yet people don't understand that these success stories are, for most children and their parents, a fairy tale that will never be told and, in many cases, a nightmare from which children may not awaken until it's too late. Ski-racing fandom and the world at large rarely see the other side of this relentless quest for the proverbial pot of gold at the end of the rainbow. People don't realize that, for every precocious talent who finds great success, there are hundreds, perhaps thousands, of young racers with "unlimited potential" who never reach the pinnacle and often pay a severe price in its pursuit.
These young stars-in-the-making have parents who have a dream – perhaps better called a fantasy or an obsession – that their children can be one of the chosen few to gain the riches and celebrity of sports success. These children are also groomed from an early age to be superstars, but, whether because of a lack of talent, absence of passion and determination, or angry rebellion against their controlling parents, they don't "make it."
Having worked with hundreds of young people in ski racing and other sports, some who reached the dreamt-about heights and most who didn't, I have seen first hand the "dark side" of this relentless pursuit greatness. I have seen a 13-year-old boy who was by far the best young ski racer in the U.S. (and perhaps the world) who burned out in his late teens and has struggled in life since. It is widely known that Lindsey Vonn was groomed by her father to be an Olympic champion, yet is now estranged from him, quite a price to pay in my view in spite of her competitive achievements. In tennis, I knew a nine-year-old and her mother from a former Soviet state arrive at a Florida tennis academy with similar dreams as Maria Sharapova and her father. Over the next few years, she never attended school, trained up to six hours a day, and rarely smiled. When she lost practice matches, she cried inconsolably. When she played poorly, her mother would punish her by forcing her to skip rope for an hour in the evening or withholding dinner from her. At age 18, she is currently ranked in the 300′s on the women's pro tour and has accumulated less than $20,000 in career earnings.
I worked with an athlete who had been one of the top juniors in the world and was touted as a future star. Driven maniacally by her father, she once asked me, "How can I possibly become successful at something that I hate so much?" After bouts of eating disorders and thoughts of suicide, she left the game, discovered her passion for school, and has never been happier.
Children should be allowed to dream big and to pursue those dreams with vigor. If children don't reach for the stars, they won't even get to the top of the mountain. I can attest to the value of having big dreams. I arrived at Burke Mountain Academy in 1972, all 4'9″, 89 lbs. of me, with the dream of becoming the best slalom ski racer in the world. Well, I didn't achieve that goal, but, having competed internationally when many believed that qualifying for the Vermont State Championships would have been quite an accomplishment for me, I consider my career a success, not only based on my results, but also the experiences I had, the places I traveled, the people I met, and, most importantly, the life lessons I learned that I carry to this day.
But parents and aspiring athletes should also know how incredibly unlikely it is that they will become superstars. Research has shown that there is about a 6-in-1,000,000 chance of their becoming world-class athletes; children have a much better chance of becoming doctors and lawyers. Whether children should pursue sports stardom depends on whether they are the hopeful aspirations of the children themselves or the vicarious yearnings of their unfulfilled parents.
With increasing frequency these days, it seems the latter. Though ski racing parents aren't nearly as renowned for their bad behavior compared to those, say, in the tennis world, for example, Stefano Capriati, Damir Dokic, Jim Pierce, and Richard Williams, you can observe the shall-we-say very intense parents at races from J5 events up to Topolino.. Are these parents ill intentioned? Probably not. They love their children and want the best for them. Are they misguided and perhaps themselves troubled? Quite possibly, as their own needs and dreams take precedence over the health and welfare of their children.
Though you rarely hear about them, there are many great ski racing parents out there, for example, Bode's and Julia's, who, interestingly enough, have kept a relatively low profile throughout their children's long and successful careers. What makes these parents different are the reasons their children ski race and the perspective that they have about their aspirations. The Millers and Mancusos never had grand dreams for their children and they never put pressure on them to get results. They wanted their children to enjoy themselves, give their best effort, and be good sports and good people which, I might add, they succeeded at doing. You can feel Julia's pure joy for ski racing and life just by talking to her. And you can see Bode's intense love of speed in his descriptions of his race experiences. Not surprisingly, both Bode and Julia have not only been tremendously successful, but they have also been some of the most respected and well-liked athletes on the circuit.
What is the best way for parents to ensure that their children's pursuit of ski racing greatness will be worthwhile, regardless of the level that they ultimately achieve? Most directly, parents need to GET A LIFE! If parents have a life of their own that's meaningful and satisfying, they won't have to place the burden of their happiness on their children's shoulders. Also, parents should go under the assumption that their children will never be superstars in anything. This belief doesn't mean that their children can't achieve greatness (someone has to stand on the top of the Olympic podium), but it relieves them of the pressure that they must. If they have the ability and the desire, they actually have a better chance of becoming stars because they will be ski racing for themselves and for the love of the sport, not to live up to their parents' absurdly high expectations. Finally, parents should ensure that, regardless of how far their children go in our wonderful sport, the end goal of all their efforts is not victories, earnings, and celebrity. Instead, the end goal is joyful memories of their ski racing experiences, essential life skills that will serve them well in the "real world," and, most importantly, a strong and positive sense of self that will propel them to success and happiness throughout their lives.
To learn more about how to be the best ski racing parent you can be, visit here.
Dr. Jim Taylor drjimtaylor.com,
knows the psychology of ski racing! He competed internationally for
Burke Mtn. Academy, Middlebury College, and the University of Colorado.
For the past 25 years, Dr. Jim has worked with many of America's leading
junior race programs as well as World Cup competitors from many
countries. He is the author of Prime Ski Racing Triumph of the Racer's Mind. Dr. Jim is also the author of two parenting books and speaks regularly to parents, students, and educators around the U.S..
Click here to go to the Inside the Ski Racing Mind archives.
Comments
comments