"Inside the Ski Racing Mind" With Dr. Jim, Returns
Tweet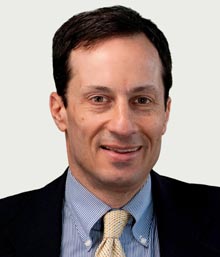 Parents: Last Year in Review
It's hard to believe, but we'll be back on snow in Colorado in just over a month and that rollercoaster ride called another winter of ski racing is about to begin again. I'm especially excited about this winter because I've recently accepted a faculty position at the University of Denver, so I'll be around the Rocky Mountains a lot in the next nine months (FYI, for the coming school year, I'll be commuting every other week from San Francisco and staying for three days per visit. In early 2012, I'll decide whether I like the job and then my wife and I will decide whether to relocate to Colorado permanently).
In any event, I hope you parents have been doing your best to support your young racers during the off season. I thought I would start off my new season of writing with a review of what I talked to you about last winter. That will provide you with a "refresher course" on what I believe it takes to be a good ski-racing parent (I'm not looking for great; sometimes good is good enough). I've also attached links to my articles from last year in case you want to review them in more depth.
1. Set healthy expectations and goals that focus on fun, effort, and long-term development.
2. Know what your and your children's a responsibilities are and make sure you're doing your job and not theirs.
3. Ensure that your young racers strive for excellence rather than perfection.
4. Allow your children to fail, so they will learn from it and not fear it.
5. Put your children in situations in which they will feel challenged not overmatched.
6. Praise your children in ways that will foster real self-esteem and confidence.
7. Raise children who are "successful achievers," meaning they have self-esteem, ownership, and emotional mastery.
8. Regardless of whether your children are so-called gifted or not, always focus on their effort.
9. Be sensitive to how success impacts your young racers.
10. Allow your children to experience disappointment and other less-pleasant emotions.
Next week, I'll offer a Last Year in Review for the racers. Then, I'll get back in the saddle and alternate weeks of parent and racer advice on the psychology of ski racing with a new periodic focus on coaches. And I welcome your article topic suggestions. Questions? Feel free to email me at jim@drjimtaylor.com.
Follow me on Facebook, Twitter, or YouTube. Watch my 2010 Winter Olympics Discovery Channel interview on fear in high-risk winter sports here.
About Dr. Jim Taylor
Dr. Jim Taylor knows the psychology of ski racing! He competed internationally for Burke Mtn. Academy, Middlebury College, and the University of Colorado. For the past 25 years, Jim has worked with many of America's leading junior race programs as well as World Cup competitors from many countries. He is a clinical associate professor in the Sport&Performance Psychology graduate program at the University of Denver. Jim is the author of Prime Ski Racing: Triumph of the Racer's Mind and his latest parenting book is Your Children are Listening: Nine Messages They Need to Hear From You.

Click here to go to Dr. Jim's archive.
Comments
comments