Introducing the Ski Racing Magazine iPad App
Tweet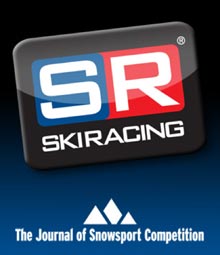 Ski Racing Magazine, the international journal of ski competition, is happy to unveil its brand new iPad app.
Powered by digital magazine producer Texterity, the iPad app is designed to bring Ski Racing readers the publication they love in a simple, easy-to-use, interactive package.
Ski Racing Magazine for iPad features:
- Easy to read, large text only view
-Stunning photography and analysis of World Cup races: the Hahnenkamm and beyond
-Exclusive videos of the sport's top athletes, from Didier Cuche to Maria Riesch
-The parties and the lifestyle of the new Olympic freeskiing disciplines
-Power Rankings and the inside scoop on NCAA racing in alpine and nordic
-Results, results, and more results from junior races around the country, plus photos
-Useful tips from the pros on preparing fast, race-winning skis
-Profiles of masters races, details on ski academies, summer camps and much more!
And it's FREE! Click here to download today.
Comments
comments