Judelson to head new USSA Revenue and Marketing effort
Tweet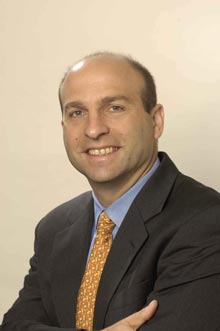 PARK CITY, UT (April 20) – The U.S. Ski and Snowboard Association (USSA), today announced a new direction in the management of marketing and revenue to support athletic programs. USSA President and CEO Bill Marolt named Andrew Judelson, a highly accomplished sports marketing executive, to the newly-created position of chief revenue and marketing officer for the Olympic sports organization.
"Over the years our athletes have benefited from a strong sales and marketing effort that has provided revenue for athletic programs and great awareness of our U.S. Ski Team and U.S. Snowboarding brands," said Marolt. "With the recent success of our athletes in Vancouver, the USSA is uniquely positioned to capitalize on this opportunity through a dramatic and innovative structural change in our approach to revenue production and marketing."
Judelson brings an 18-year background of success, most recently as chief marketing officer for Sports Illustrated Group, as well as eight years with the National Hockey League, where he rose to senior vice president of corporate sales and marketing. He also worked closely with the USSA while a manager of corporate sponsorships and events for Sprint in the mid '90s.
The creation of the position is a part of a planned transition by the USSA after 12-year veteran Ted Morris, who headed the area since 2002 as vice president, sales and marketing, decided last year to make a career change following the Olympic season.
"Ted has been an outstanding steward of our brands," said Marolt. "His leadership through several economic downturns has been vital to our ability to fund athletic programs and help our athletes achieve the success they enjoyed in Vancouver."
In his new role, Judelson, who earned a Bachelor degree at Rollins College and an MBA at the A.B. Freeman School of Business at Tulane University, will be responsible for all of the USSA's revenue production outside of the Foundation's private giving programs. He will also oversee communications, public relations and events as well as traditional and digital media, social media and mobile, and other projects to market the USSA's brands. He will start work in May at the USSA Center of Excellence.
Morris, who came to the USSA in 1998 from BBDO New York, will leave in mid-May. "Working in one of the world's most significant Olympic sports organizations has been an amazing experience," he said. "I'm proud of the direction we've established in marketing our brands, the value we've returned to our partners and, most of all, the opportunities we've provided for our great athletes. Each of our partners was very much a part of the success our athletes achieved in Vancouver."
Comments
comments