McKee's McThoughts: Hurricane a coming
Tweet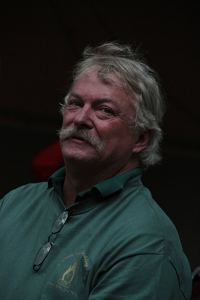 By Hank McKee
It was a good drying day, despite the humidity being pushed ahead of the hurricane. Hot air gave a September day a heavy blanket of summer.
On the drying line were the tell tale signs of the approaching change of season. Mixed among the Hawaiian shirts, shorts and towels were long sleeved pullovers, an indicator it has been cool in recent evenings.
Which means ski racing season is not far away.
Time wise it's actually here, but physically it's about as far as it can get, in New Zealand and South America. Maybe it's not yet time to start making predictions, but certainly time to start looking around, see who else has a laundry list.
McThought it was interesting some of the strongest results from New Zealand didn't come from Bode Miller or from Ted Ligety (don't get me wrong guys, your results were right on target I'll bet) but from periphery guys, like Warner Nickerson, David Chodounsky and Will Gregorak. I'm sure some would argue, but to me this speaks well for program depth. Proof will be in the puddin' as they say.
Other news around the globe includes Anja Paerson's decision to race another season and Maria Holaus' to pull the plug after too many injuries in her 26years. The former is great news, the latter not so much.
Another report says the Swiss have fired federation manager Denis Vaucher after mere months in office with the explanation from top boss Urs Lehman including the phrase "deeply shaken trust relationship." Bet there's an interesting story behind this move.
Both the Austrian alpine squad and the Norwegian Nordic team have made a major shift in their approach, the Austrians refocusing on individual disciplines and the Norwegians running and bounding more in training and sharing more training data. It's always of interest when the big powers change basics.
World Cup champ Carlo Janka is still battling the mysterious virus that curtails his training regime and some of the U.S. boys have been killing time in New Zealand with car jumping. Gotta guess there won't be many teams around the globe adopting either as an official training exercise.
But easily the most compelling report came out of Austria (Der Standard filed the story) saying Bode Miller is looking to set records this season. No retirement talk this season and that alone is satisfying news. The paper says Miller plans to start every race, says he wants to win in slalom and downhill in the same season and further says he wants to top the seasonal victory mark of 13 wins set by Ingemar Stenmark and matched by Hermann Maier.
Ambitious if true, and music to the ears of his fans. If he can believe it, I sure can. Having gotten three very satisfying Olympic medals without a lick of summer training last season and with the full support of perhaps the best sport science staff in the business, these lofty goals don't seem unreasonable. Bode is 32 and has led a healthy lifestyle all his life. From this chair he looks like a mighty young man. He's never shirked a challenge. This could make for a compelling season.
Yeah, there's a serious hurricane brewing out there.
Comments
comments