Nation's economic woes place University of Nevada ski team on the chopping block
Tweet
by Bryce Hubner
September 30, 2009
Following the demise of a slew of NCAA skiing programs in recent years, the University of Nevada (UNR) Wolf Pack is now also in danger of becoming extinct.
"In June, because of the economy, the athletic department here came down with a pretty large hit — a 34% reduction in operating budget that came through with state legislation," said UNR's Head Alpine Coach, Evan Weiss, by telephone. "In order to balance the books, the ski team was cut on the basis of not being a Western Athletic Conference (WAC) team."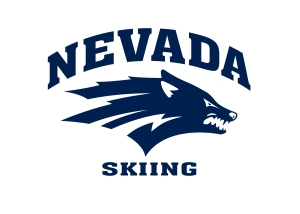 "Initially, it wasn't even looking like we'd be able to continue this year," said Weiss. "But the athletic director came through and agreed to at least pay the coaches salaries this season. At the same time, we have to raise money to cover 100% of our team's operating budget for 2009-10 … To move past this season, we're faced with the task of raising a half million dollars by Novemeber 1, 2009."
Weiss said the $500,000 target would carry the team through four seasons, but added that the sum is in addition to the roughly $100,000 it already raises to fuel the team's annual needs.
Despite the huge financial goal on such short notice, Weiss maintains a positive outlook. "We've been working hard and we're pretty optimistic about some of the momentum we've got," said Weiss. "[Between donations and pledges], we're somewhere between a quarter and halfway there — hoping that a few more big gifts will give us [the latitude] to keep raising money beyond November 1. We've got a month to continue networking, to let people know that the time is now if they want to help keep our ski team alive."
What does the potential, impending cut mean for UNR student athletes?
"Right now," said Weiss, "the situation is such that the program is going to be disbanded and our athletes' scholarships will not be honored after this year. But I have to say our team has responded remarkably well: They're taking it in stride, working hard, and their spirits and optimism continue to give us all hope."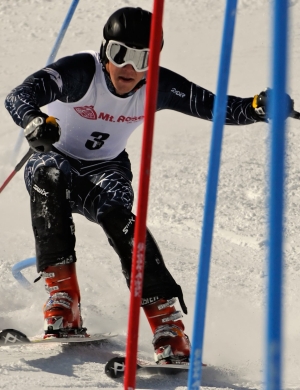 UNR is among the most storied programs in the country, and it would be terribly sad to see NCAA skiing lose an icon. Founded in 1936 by skiing legend Wayne Poulsen — also a cofounder of Squaw Valley — and boasts the first-ever NCAA Division I downhill skiing champion, Pat Myers, who won the inaugural crown in 1954. After years of success as a pioneer in NCAA skiing, UNR first faced the chopping block in 1981, when an economic recession forced the school to cancel the ski team's NCAA affiliation. For the better part of the next 15 years, the program survived as a club sport. In 1994, the program was revived by dedicated alumni and boosters who managed to bring the team back to the NCAA circuit. Since then, UNR has featured four individual NCAA champions, 35 individual All-America honors, and seven program top-10 finishes at NCAA championships.
If you'd like to join the effort to save the Wolf Pack, follow the team's blog, or contact the coaching staff directly. Head Alpine Coach Evan Weiss can be reached at eweiss@unr.edu. Head Nordic Coach August Teague can be reached at ateague@unr.edu.
For another recent story on UNR's ski team, see Chris Murray's article in the Reno Gazette-Journal.
Photo by Tom Compton: UNR star Martin Harris at 2009 RMISA Championships.
Comments
comments