NCAA Power Rankings: Regional Champs crowned
Tweet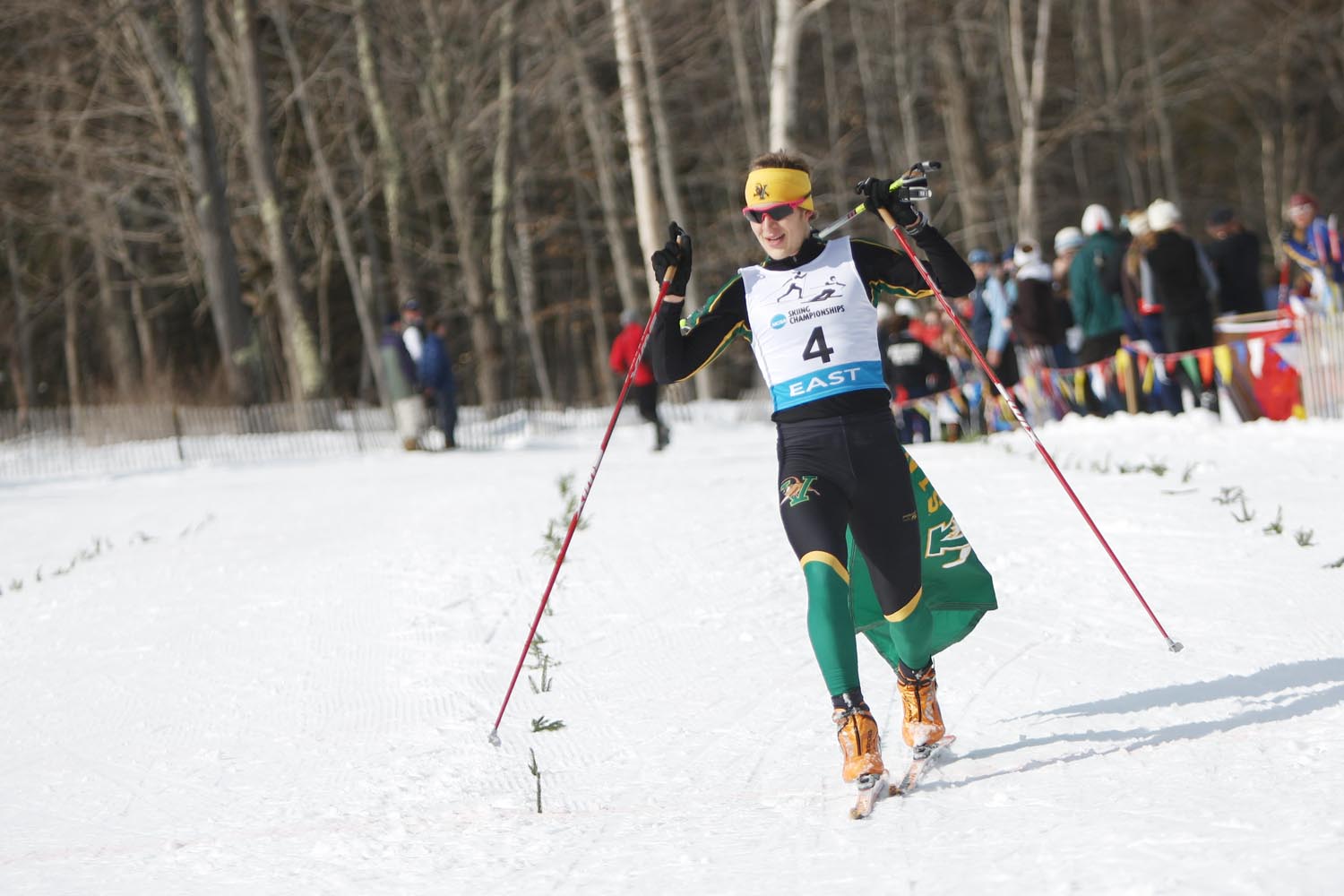 by Bryce Hubner
After a brief hiatus to give the extraordinary Vancouver Games proper due, NCAA Power Rankings are back — placing an exclamation point on a couple riveting weeks of college ski racing as next week's National Championships approach.
For complete coverage of this past weekend's EISA and RMISA Championships — as well as few thoughts about what to expect at next week's NCAAs — please take a look at the upcoming issue of Ski Racing magazine.
In the meantime, a few thoughts to whet your palate:
RMISA
Welcome back to the party Seawolves, your second-place finish at RMISA Champs in Steamboat Springs — UAA's best-ever finish at the event — all but erases an otherwise forgettable season. (It also makes us feel a bit better about placing you in the top five when we published our preseason Power Rankings.) Your alpine squad is suddenly shredding pistes from California to Colorado — in no small part thanks to rookie skier Andreas Adde, who's collected three victories in his past five starts — and your team as a whole scored more than 100 points in five of eight races at the Buffs' National Championships venues. You haven't cracked the Power Rankings this week, but another performance like this past weekend's and you'll find yourselves on the NCAA podium.
EISA
Dartmouth wins again. Again. If that sounds familiar it's because we've written it 23 times in the past 24 carnivals. There really aren't adequate superlatives to describe how remarkable Big Green has been throughout the past four seasons of EISA competition, winning all but one — ONE — carnival from 2007 on. They've looked a little vulnerable in the past couple weeks (or has the rest of the East just gotten stronger?), but they continue to win. The EISA Champs win at Middlebury makes two whole seasons without surrendering a single victory. Congratulations.
We've heard — directly and indirectly — that some East Coast folks think we underestimate EISA schools here in the Power Rankings. That's okay by us, we like hearing from you regardless of differences in perspective … keep your thoughts and comments comin' by emailing NCAARankings@skiracing.com. In the meantime, the rankings:

Colorado (1) (Last week: 2) We've been touting the strength of the Buffaloes' nordic squad all season. Well, this week the Buffs find themselves back in the number one spot because the alpine team has finally arrived, carrying the Buffs to back-to-back wins at the UNR Invite and RMISA Championships. Alpine skiers Drew Roberts, Gab Rivas, Erika Ghent, Carolina Nordh, Sarah Hjertman, Katie Hartman, and Spence Nelson have all been on or hovered around the podium in recent weeks. At RMISA Champs, the alpine team came in second-place — unfamiliar territory this year — scoring 420 points, a mere three points behind UNM. With the nordic squad tallying 482 points to DU's 437.5, the overall score meant a 138-point victory over runner-up Alaska. It was exactly the kind of performance that led to a number one ranking when the season commenced.

New Mexico (2) (Last week: 1) New Mexico falls to number two because it has sputtered in recent weeks, finishing second at the Feb. 19-20 University of Reno Invitational and third at the RMISA Championships this past weekend. It's certainly not the way a team hopes to finish the regular season as it heads into the year's biggest event, but just as rival Colorado lost and then found its form, so too can New Mexico. The Lobos look to have qualified 11 of 12 possible spots for NCAAs. Colorado qualified a full 12 of 12. It's gonna be a dogfight.

Dartmouth (3) (Last week: 3) See above. Big Green cross country vs. CU cross country? Can't wait.

Denver (4) (Last week: 4) The Pioneers have looked a little fragile in the past few weeks, but they're still contenders. Norwegian sophomore Leif Kristian Haugen will soon rejoin the team after having competed at the Vancouver Games, surely adding to the chances of claiming both individual and team titles. Defending NCAA champ Antje Maempel has been the best cross-country skier in the West all season and isn't showing signs of slowing down. Alpiner Lindsay Cone has been a portrait of reliability and consistency from day one this season — the only thing she's missing is a victory, look for her to break through when it matters most at Steamboat Springs. Also, keep in mind that fewer skiers score at NCAAs, an advantage for DU considering it's got a little less depth than CU and UNM, but the same top-level talent.

Vermont (5) (Last week: 5) Independent of whatever happens in the overall race for the NCAA Championship next week, here's a great subplot: UVM alpine vs. UNM alpine. Both schools dominated regular season action in their respective regions. Both schools feature athletes who've competed on the World Cup. Both schools have a shot at winning the whole thing on the strength of their alpine programs.
Gonna be a great week of racing in Steamboat Springs. Check www.skiracing.com Mar. 10-13 for end-of-the-day results.
Photos: UNH's Veronique Archambault-Leger en route to slalom victory at EISA Champs. UVM's Franz Bernstein wins the EISA Champs 20k mass start free.
Credit: Lincoln Benedict / EISA
Comments
comments