NCAA Power Rankings: Statistical goods on 2011's best; Regional Champs roundup
Tweet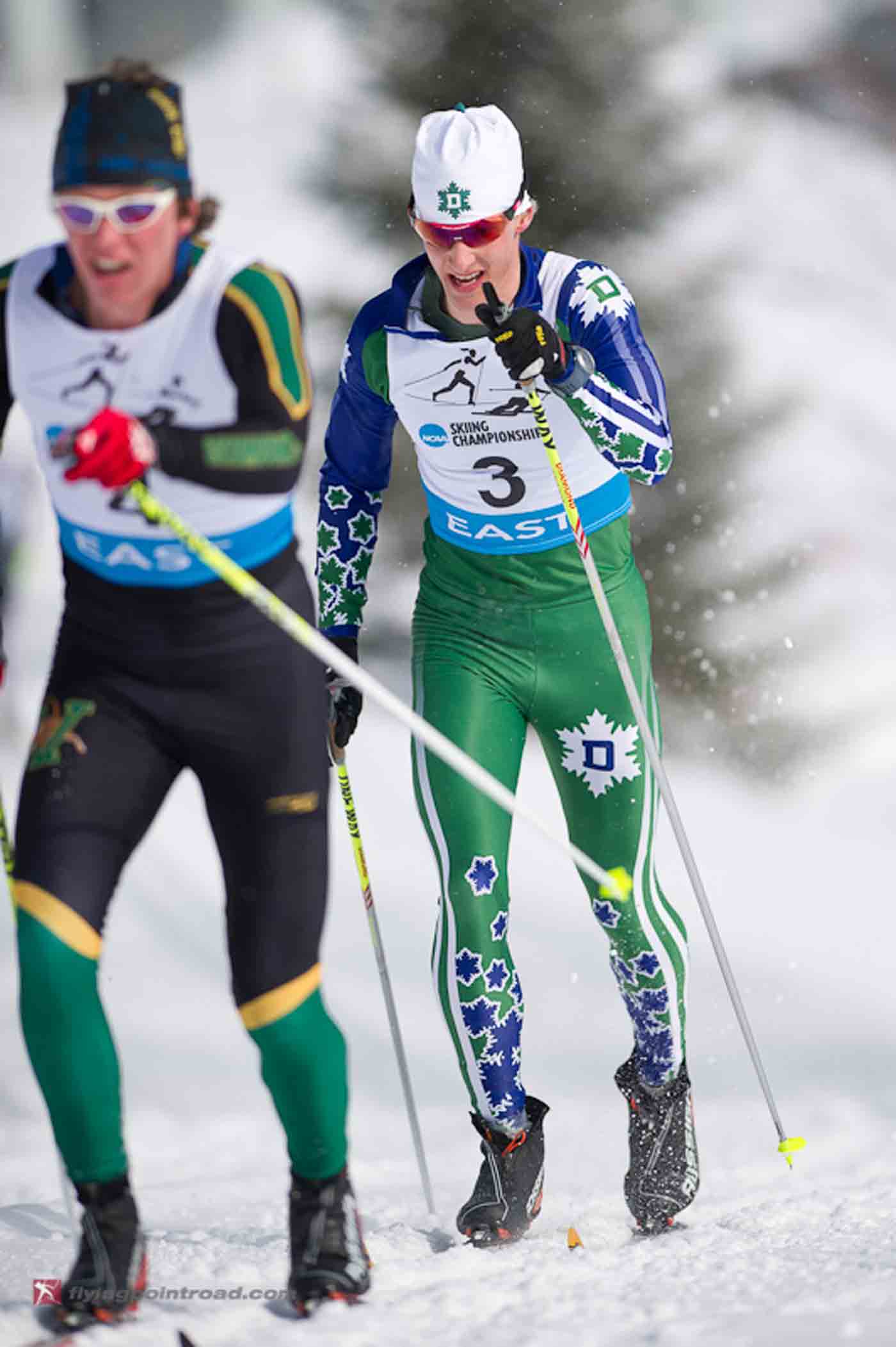 Feb. 28, 2011
By Bryce Hubner
The door is now closed on 2011′s regular season and the nation's best collegiate ski racers are packing their bags for picturesque Stowe, Vt., where the hometown Catamounts will host NCAA's Skiing Championships March 9-12 at Stowe Mountain Resort and Trapp Family Lodge.
But first, a lightning-fast roundup of the weekend's regional championship events — and some compelling facts to chew on as you contemplate the 2011 regular-season rankings.
RMISA&EISA Champs:
Utah hosted the Rocky Mountain Intercollegiate Ski Association (RMISA) Championships at Park City and Soldier Hollow Feb. 25-26, and Colorado again rallied in the final day of racing to win its fourth carnival of the season. It was CU's 11th RMISA Champs win under head coach Richard Rokos, its second straight, and its 23rd in all. The women's GS was canceled on Feb. 26 due to inclement weather, by rule making the ladies' Feb. 25 slalom count twice. When the final scores were tallied, CU won with a commanding 865.5 points, Utah followed with 790, and New Mexico rounded out the podium with 777.5.
Beyond the usual suspects from ranked teams, Westminster College's Sandy Choffen (second in women's slalom) and four Alaska skiers found the podium. UAA's Lukas Ebner and Lasse Nielsen Moelgaard finished 1-2 in the men's 20k classic, while alpine compatriots Alex Parker (third in women's slalom) and Halfdan Falkum-Hansen (second in men's GS) also skied to medals. (For complete RMISA Champs results, click here)
At Maine's Sunday River Resort and Black Mountain, Bates College hosted the Eastern Intercollegiate Ski Association (EISA) Championships Feb. 26-27. Team finishes looked much like they have all season: Vermont dominated the event with 1,017 points, followed by Dartmouth's 874 and New Hampshire's 709.5.
At the same time, individual talents from other schools made significant noise. Williams College's Geordie Lonza smoked the ladies' GS field by .6 seconds, claiming the only spot in the top 9 not occupied by UVM or Dartmouth. Middlebury's Hig Roberts was second in GS and UNH's Paul Atkinson was fifth in the same event as Bates College's Bump Heldman rocked a pair of top-five finishes, making the trio the only top-five finishers not from UVM or Dartmouth in the men's alpine events. Middlebury's Nicole Dvorak also interrupted UVM-Dartmouth dominance with a third-place finish in slalom, as did UNH's Clare Egan, who placed third in the 5k free. (For complete EISA Champs results, click here)
Facts of (Power Rankings) life
For those still having difficulty figuring out how Vermont ends the regular season ranked #1 in the country, here's some insight by way of the facts:
In winning four of five 2011 RMISA events, Colorado tallied a total of 4,310 points. It averaged 862 points per meet, winning by an average of 29.75 points in its four carnival victories.
In winning five of six 2011 EISA events, Vermont tallied a total of 5,950 points. It averaged 991.7 points per meet, winning by an average of 160.5 points in its five carnival victories.
Because the Catamounts had one more carnival than the Buffs, let's stick to averages for comparison's sake: UVM averaged 129.7 more points per carnival than Colorado in 2011, and its average margin of victory was 5.39 times — or 130.75 points — greater than CU's.
Again, we concede Colorado competes amid more championship-caliber teams, which surely makes it harder to dominate. Nevertheless, the above are massive differences we simply can't ignore, and regardless of a difference in depth, head-to-head alpine competition away from the NCAA race arenas suggests EISA's very best racers are as good as RMISA's (nordic talent is tougher to compare because of fewer cross-over races).
Let's also recognize that UVM scored 1,000-plus points four times this season, and its 1,050-point effort at St. Lawrence is the most in NCAA history. No other team in the country reached the 1,000-point mark even once this year. Let's also recognize that 12 different UVM skiers won 2011 EISA races — seven of them won multiple times — and that UVM individuals pulled the incredibly rare feat of winning all eight races at the UVM Carnival (if anyone knows when that last happened, please write and tell us).
Indeed, UVM's five-win 2011 has to be considered one for the ages, more impressive than many of its — or anyone else's, for that matter — six-win season sweeps in the past.
What's this mean when the NCAA Champs commence next week? It means UVM will have a talented 12-skier team … just like the other top contenders.
Yep, everyone starts from scratch with smaller teams, and everyone's gotta stay healthy and finish to have a chance.
If any team knows winning the title is about just four days in March, it's Denver: in the past three years, DU has garnered three NCAA Championship crowns and only a single regular-season victory.
Ski Racing is reporting daily from the NCAA Skiing Championships at Stowe via skiracing.com. Follow the action starting March 9.
In the meantime, send us your thoughts about the Power Rankings and college skiing in general by emailing NCAARankings@skiracing.com. Or, if you're on Twitter, use the hashtag #NCAAskiing or tweet thoughts directly to @Bryce_Hubner.
The Week 5 Rankings:

Vermont (1) (Last week: 1) See above / 2011 season.

Colorado (2) (Last week: 2) Cross country Buff Eliska Hajkova unseated Utah's Maria Graefnings as the skier to beat with an RMISA Champs double-victory this past weekend. Teammates Joanne Reid and Reid Pletcher will also be among the nordic favorites at Trapp's. Alpiners Gab Rivas, Erika Ghent and Andreas Haug will contend, too. Can Colorado's consistency translate to a 17th title — finally vaulting to the top spot from the bridesmaid's position it's occupied since 2008?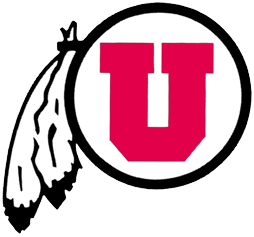 Utah (3) (Last week: 3) Though it did not win a single carnival this season, Utah won RMISA's season-long team points battle. Jeremy Elliot (GS) and Miles Havlick (10k free) won individual RMISA Champs titles this past weekend while Maria Graefnings collected a pair of podiums. Don't be at all surprised if Utah, second place at every RMISA meet in 2011, trades silver for gold at Stowe.

New Mexico (4) (Last week: 4) Last year, the Lobos looked like the strongest team in the country leading into RMISA Champs, then stumbled when it mattered most. Perhaps the opposite will be true this year. As a whole, they've been furtively sniffing around top speed for weeks, and they'll boast a veteran squad with loads of talent at NCAAs. If pieces come together on the right days, UNM is the Denver of
the past three seasons (a.k.a. National Champions).

Dartmouth (5) (Last week: not ranked) Dartmouth built on a very strong performance at its own carnival Feb. 11-12 — featuring a pair of cross country wins by Sam Tarling and a GS win by Courtney Hammond — with an impressive carnival victory at Middlebury Feb. 18-19. Annie Rendall and Courtney Hammond podiumed in both ladies' alpine events at Middlebury, with Rendall collecting a win in slalom. Both ladies have been impressive at FIS races away from NCAA action, too — medal contenders at Stowe, for sure. Consistently top five, Trevor Leafe continues to be a bright spot for Big Green's alpine men. At EISA Champs, Eric Packer won both men's cross country races and Rosie Brennan became the first woman to beat UVM's Caitlin Patterson in a 2011 EISA event. Expect good things from this team at the Stowe venues — the hosts are the only athletes who know 'em better.
Disclaimer: Though Denver did not make the rankings this week, who could possibly be surprised if the Pioneers win a fourth straight title this year?
Photos:
UVM's Caitlin Patterson leads the pack at EISA Champs. Credit: Steve Fuller / flyingpointroad.com

Dartmouth's Eric Packer en route to double-victory at EISA Champs. Credit: Steve Fuller / flyingpointroad.com
Comments
comments