NCAA Power Rankings, Week 2: A New #1 …
Tweet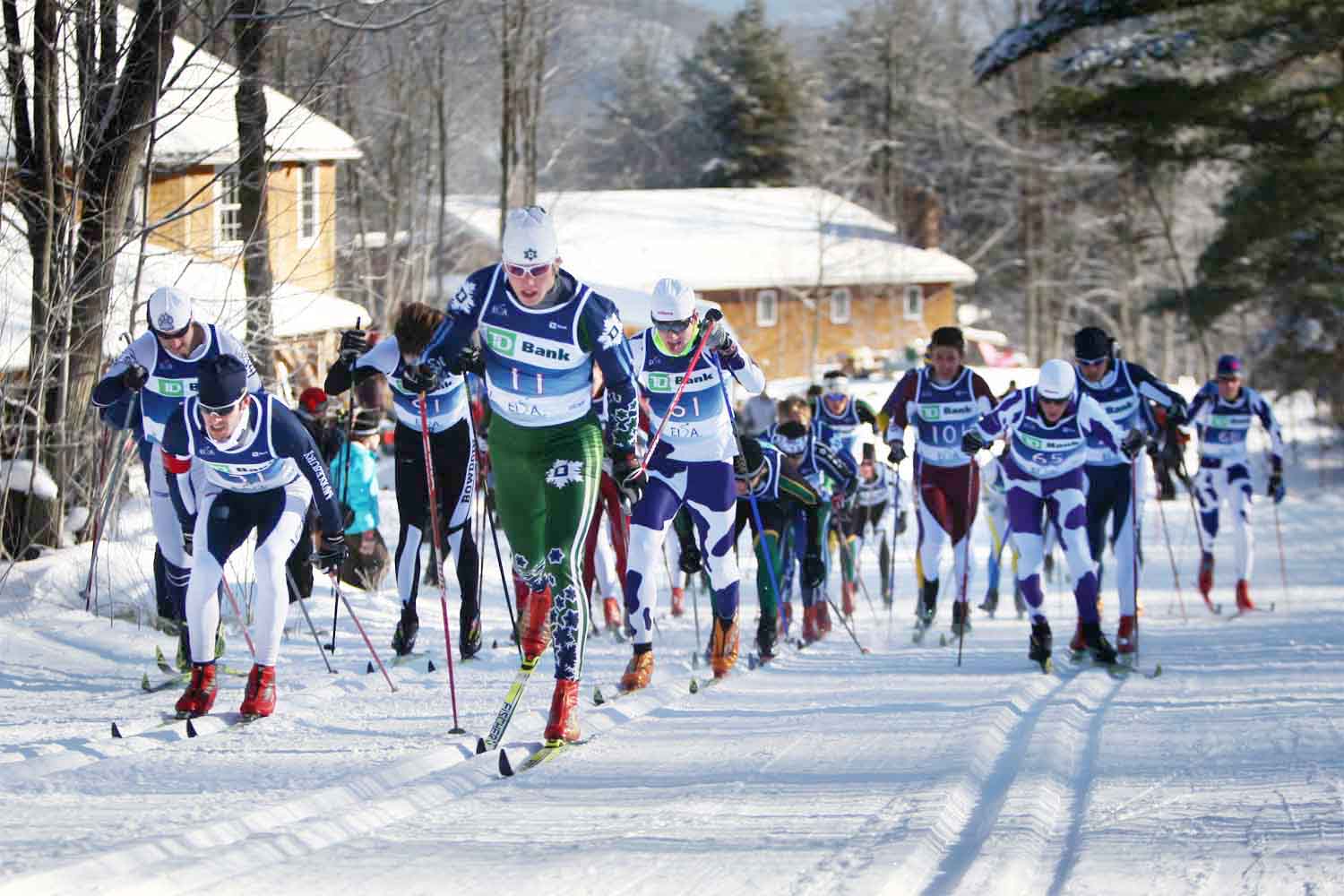 by Bryce Hubner
January 25, 2010
In sports, no matter how things are going, you're never more than a day away from being a contender — or an also-ran.
We're not ready to assign the "also-ran" label to anyone yet — it's far too early for that — but we've bumped Colorado from the top spot this week.
Why? There's a dynamic force rising from the desert in New Mexico, and when the dust settled after Soldier Hollow's cross country leg of the Utah Invitational this past weekend, the Lobos were left atop the RMISA podium. The Pioneers of Denver were a mere 15 points behind UNM in second, while the Buffaloes rounded out the top three just 14 points behind DU.
We intimated as much last week, but after two full carnivals in the West, we're now certain: it's a three-horse race on the RMISA scene, and we've a strong suspicion it'll be one of those horses that claims the national crown at NCAA championships in March.
In the East, Dartmouth looks unshakable, having easily won the St. Mike's College Carnival without five of its best cross country skiers — Sam Tarling, Sophie Caldwell, Ida Sargent, Eric Packer and Rosie Brennan — who are on international duty representing the U.S. at World Junior Championships in Hinterzarten, Germany. Dartmouth was followed by Vermont, 71 points behind, and New Hampshire, which finished just 19 points behind Vermont. Indeed, it seems to be a race for second-place on the EISA circuit, with the injury-plagued Panthers of Middlebury College also in the mix.
Keep sending thoughts about the rankings by e-mailing NCAArankings@skiracing.com. Maybe you think we're right on target, maybe you think we've got our heads in the clouds — either way, we want to hear from you, and we might feature your comments in a future round of rankings.
Without further ado, the Week 2 rankings:

New Mexico (1) (Last week: 2) Do the math, shall we? UNM wins the alpine leg of the Utah Invitational, scoring 467 points to CU's 370. Colorado wins the cross country leg of the Utah Invitational, scoring 451 points to UNM's 383. The net difference favors New Mexico, 850 to 821. And DU lands between the two with 835 points — a very tight race … Martin Kaas added first and third-place finishes at Soldier Hollow to build on his pair of victories at the Montana State Invitational last weekend. "Considering all of the illness we have been battling this week, this is a great win," said Lobos head coach Fredrik Landstedt. "One of our top men's racers, Tor-Hakon Hellebostad, did not race all weekend and Polina Ermoshina was struggling with illness all week and still skied." In other words, after the 'piners built a commanding lead earlier this month, UNM's nordics did enough to hang on for the win — and they weren't at full strength.

Colorado (2) (Last week: 1) A week ago we wrote, "If Colorado's alpine skiers can step it up a notch, CU will be untouchable." We stand by it. In the meantime, see math above.

Denver (3) (Last week: 3) Could Denver jump into the number one spot soon? Absolutely, DU has loads of talent on both the nordic and alpine sides of the team. Finishing only 15 points behind Utah Invite winners New Mexico, Denver has shown it's in prime position to win — and to defend its national title. Cross country champ Antje Maempel remains on fire, adding first and second-place finishes to her double victory performance at MSU. Kate Dolan also nailed down a superb performance in Utah, finishing fourth in the 15k free and third in the 5K classic.

Dartmouth (4) (Last week: 4) At the St. Mike's Carnival, Big Green scored a 71-point victory minus five nordic stars competing in Germany at World Juniors — still winning three of four cross country events. On the alpine side, Ace Tarberry interrupted Catamount David Donaldson's string of wins by skiing to a GS victory at Smuggler's Notch, and teammate Trevor Leafe shot from bib 27 to a fourth-place finish on the same day.

Vermont (5) (Last week: 5) The Catamounts remain in the number five spot, but the Wildcats of New Hampshire are lurking close behind. The alpine Catamounts skied very well again this week, especially Megan Ryley, who tortured the field with a 1.28-second slalom victory and a .57-second GS win. David Donaldson remains the skier to beat on the men's alpine front, easily winning the slalom after hiking in GS … On the strength of a complete team effort from its men and women, though, New Hampshire won two of four alpine events at Smuggler's Notch: will the Wildcats climb into the NCAA Power Rankings when action resumes in early February? Stay tuned.
Photo: Sprint race at St. Mike's Carnival
Credit: Lincoln Benedict / EISA
Comments
comments