NCAA Power Rankings, Week 3
Tweet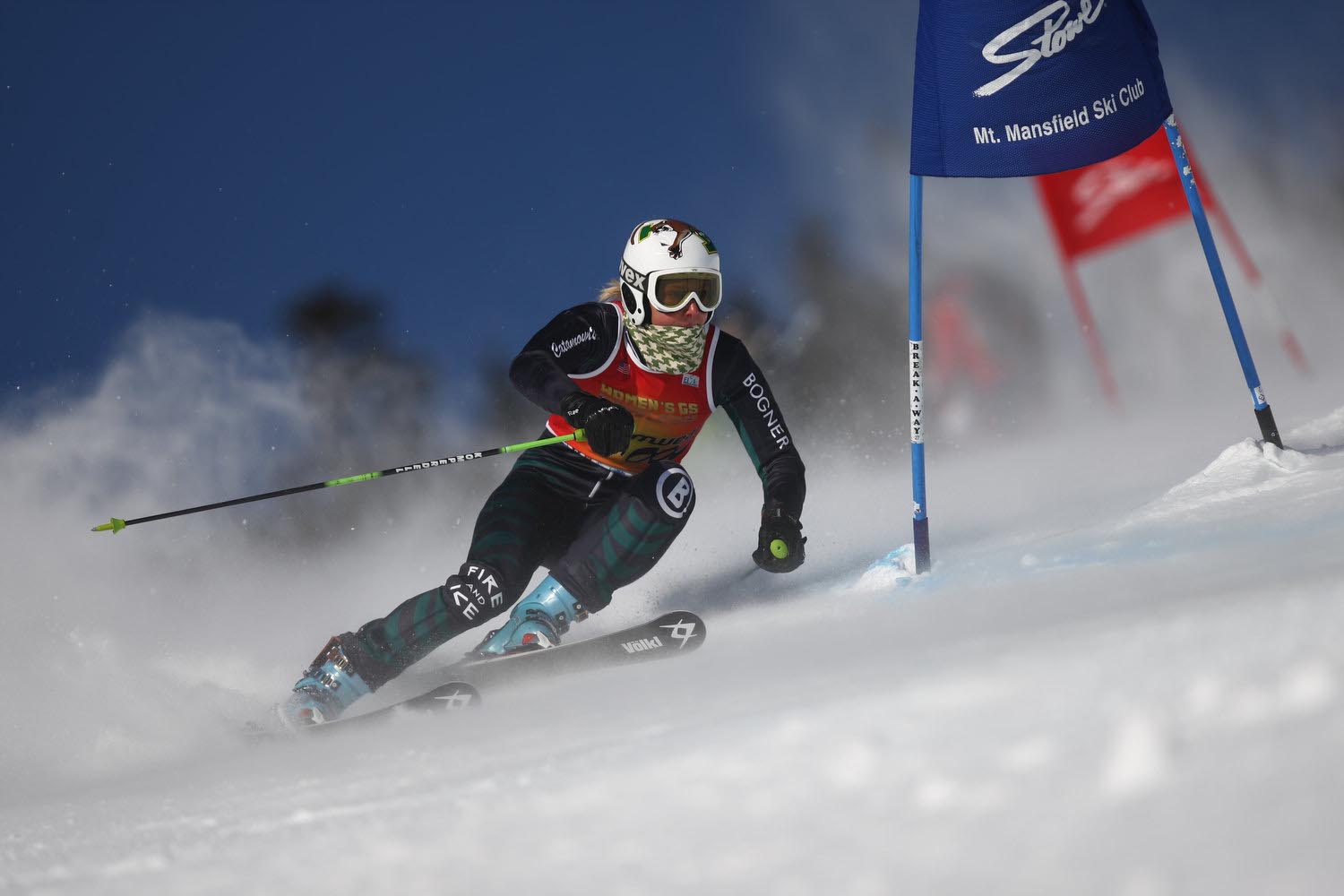 by Bryce Hubner
Time flies, eh?
The NCAA ski racing season has passed its midpoint, and the national championships will kick off just one month from now in Steamboat Springs, Colorado.
In the East, Dartmouth, Vermont, New Hampshire, Middlebury College, and Williams College have finished one through five — in exactly that order — at each of the first three carnivals. In the West, New Mexico, CU, and Denver finished in that order for the second straight week — no other school has cracked the top three all year.
Though the overall team scores have remained steady and the same individuals seem to chase victories every weekend, we thought now would be a good time to briefly note a few stellar performances by athletes and groups of skiers we haven't yet mentioned:
At the University of Vermont Carnival — which took place Feb 5-7 at Stowe Resort and The Trapp Family Lodge in Stowe, Vermont — the Middlebury College men's cross country team was superb, winning both the 10K classic and the 15K free. Panther Patrick Johnson bested the field in the 10K classic and nailed down a fifth-place finish in the 15K free; and five of Johnson's Middlebury teammates also skied top-15 finishes in the 15K free. Colby College won the men's slalom on the strength of Vincent Lebrun-Fortin's third-place finish. From another Maine school, Bates College nordic Natalie Ruppertsburger, who's hovered just beyond the top-five all year, broke through with a fifth-place finish in the 5K classic.
The Jade Enterprises / New Mexico Invitational ran Feb 5-6 at Taos and Red River. The home team proved worthy of its number one ranking with a 160-point victory. Beyond the usual contenders, though, Montana State University's nordic squad had a killer day of classic racing on Feb 5: the ladies won the 5K classic by stacking three skiers in the top 10, and the men finished second in the 10K classic with three skiers in the top 11. Casey Kutz and Ryan Scott led the Bobcats on that day, each landing in third-place.
Of course, there were many more fine performances than we have time or space to mention — and the final stretch of races will no doubt lead to more. In the meantime, please send us your thoughts and comments by emailing NCAARankings@skiracing.com.
Now, the Week 3 rankings:

New Mexico (1) (Last week: 1) As a team, the Lobos won five of the eight events it hosted last weekend, finishing second, third, and fifth in the other three. As individuals, UNM skiers won six of eight events. New Mexico's cross country men also skied to a 1-2-3-4 finish in the team-start 10K free — a result that hasn't been achieved by any RMISA nordic team for more than a decade. After dismantling the competition in a performance like that, we wish we could bump the Lobos up another spot still.

Colorado (2) (Last week: 2) The alpine Lady Buffaloes were among those who interrupted New Mexico's dominance at the UNM invite, winning the giant slalom by squeezing three skiers in the top six: Katie Hartman was Colorado's first race winner of the season, and teammates Erika Ghent and Sarah Hjertman finished fourth and sixth. The remainder of the weekend, however, was plagued by illness and trouble adjusting to very high altitude and soft snow. (That's right, even skiers from Colorado have a hard time competing at 10,000 feet, the elevation of Red River, New Mexico's Enchanted Forest Nordic Center.)

Dartmouth (3) (Last week: 4) Find it curious that Big Green cracks the top three after its narrowest margin of victory this season, an eight-point win at the University of Vermont Carnival? Bottom line: the best teams find a way to win even when things aren't going their way, and Dartmouth did just that at UVM. Of course, it's possible Big Green revealed a chink in its armor — but we don't think so. Three straight victories so far in 2010, and we're predicting three more on the way to NCAAs.

Denver (4) (Last week: 3) Denver has not been knocked down a notch because it looks any less impressive than it did before the season started, but because Dartmouth deserves its due with three consecutive victories. The Pioneers have skiers who can win in every discipline at any event — and they'll all have a few more chances to do so before playing for all the cookies at Steamboat Springs.

Vermont (5) (Last week: 5) Megan Ryley is on fire. On her home turf at Stowe, she won both the slalom and the GS races for the second week in a row. She's not winning by a little either, having skied to a .57-second victory in GS and a .7-second victory in slalom. Teammate Lyndee Janowiak was almost as impressive, finishing right behind Ryley on both days, and teammate Kara Crow made it an all-UVM podium by placing third in GS. The real story, though, was that UVM led its own carnival right until the final moments on the final day, watching Dartmouth ski by en route to still another victory on the strength of its nordics. New Hampshire garnered its third consecutive third-place finish of 2010 at UVM, but it seems increasingly likely that if anyone upsets Dartmouth at the top, it'll be the Cats.
Photos: UVM's Megan Ryley skis to pair of victories at home carnival
Credit: Lincoln Benedict / EISA
Comments
comments