NCAA: World University Games; Best of the Rest
Tweet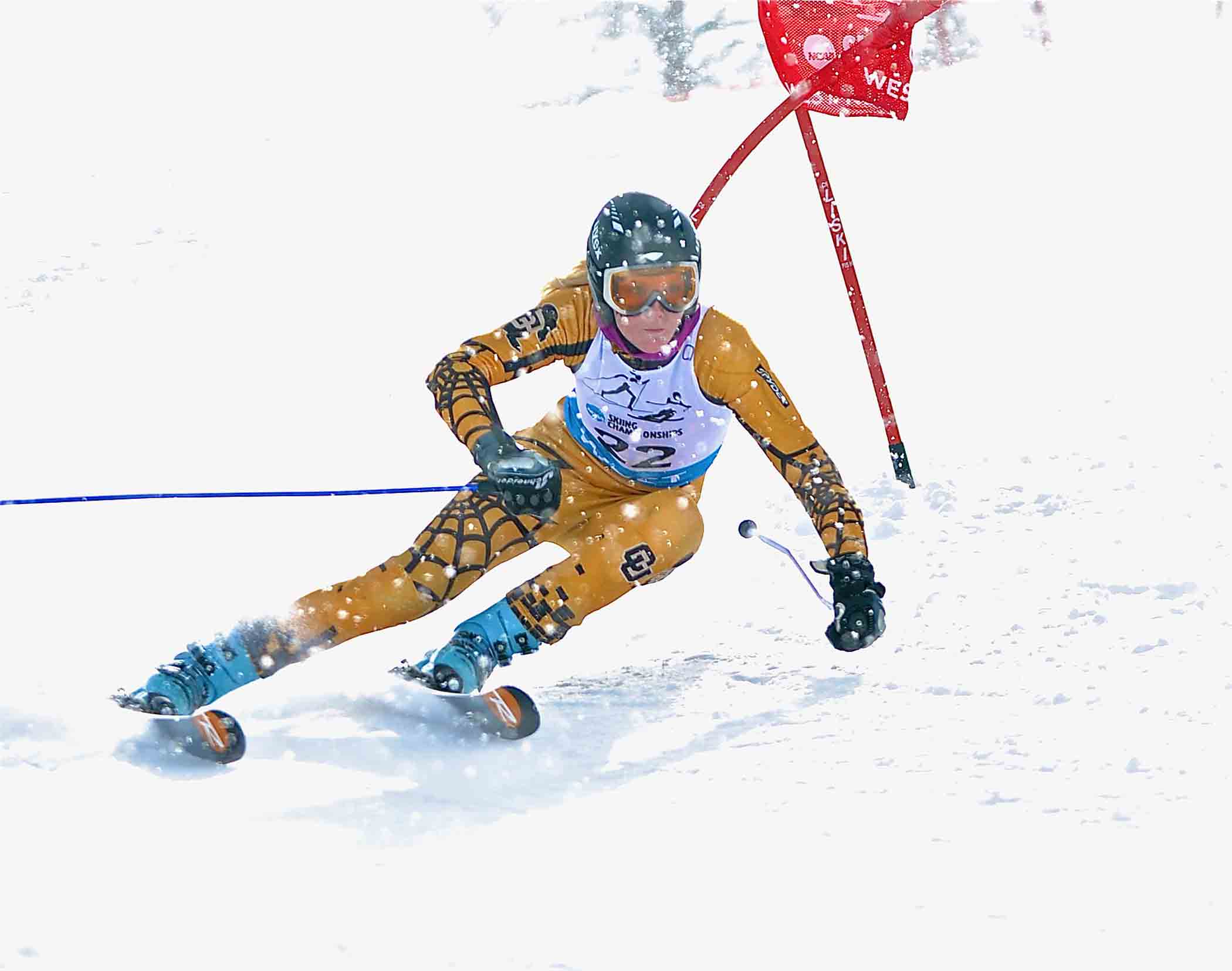 By Bryce Hubner
January 31, 2011
In other sports they call it a "bye week."
We're not really sure what it's called in NCAA skiing — perhaps "calm before the stretch-run storm" — but no carnivals for RMISA or EISA colleges this past weekend means that we have a chance to put the spotlight on skiers and schools who haven't been discussed in the January Power Rankings. And following that, a quick update from the Winter World University Games in Turkey, where NCAA athletes are performing very well.
Beyond ranked teams, best of the rest
On the very first day of EISA alpine racing this season — the Jan. 14 GS at the St. Lawrence Carnival — some pups from the Middlebury Panthers' den made a statement: They're already fast and they're gonna be faster. Under the senior leadership of sixth-place Jacob Lund, freshman Robert Cone finished third, sophomore Brian Shpall fifth, and freshman Hig Roberts was 13th. That's two athletes in the top 5 — and three in the top 15 — who will be around for years to come.
The following week at Colby's carnival, Panther sophomore Andrew McNealus was third in GS, followed closely by a fifth-place Hig Roberts.
As these youngsters mature and coalesce, they'll grow faster and stronger — likely before the year is out. Look for more from this talented group in February and March.
Finishing in third place at both January EISA carnivals — behind ranked Vermont and Dartmouth — the University of New Hampshire has launched a terrific start to its 2011 campaign. Canadian alpiner Paul Atkinson has been the Wildcats' star, winning the SLU carnival slalom and finishing second at the Colby slalom. Atkinson's alpine teammates Taylor Vest-Burton and Sam Coffey have also hovered around the top 3. Led by Clare Egan, Natasha Kullas, Anya Bean and Elizabeth Guiney — all of whom have been on or near the podium this season — the UNH women's cross country side is also racking up points. The Wildcats are strong enough to keep things interesting in the east and have shown that they're the most likely team to break the UVM-Dartmouth stranglehold on the top two EISA team placings. Stay tuned.
More EISA alpine and cross country skiers who've pegged individual top-five finishes this year — on teams beyond those discussed in January's rankings, that is: Harvard's Rebecca Nadler; SLU's Ashley-Kate Durham and Leah Hart; Williams' Dimitri Luthi, Sarah Tory, and Geordie Lonza.
The RMISA schools that have been ranked in 2011 — Denver, New Mexico, Utah, Colorado and Alaska — almost wholly own top spots in individual races each week because of their remarkable depth. Among the few skiers who've cracked the top-five spots outside of said schools? Wesminster College's Sandy Tschofen and Montana State's Ase Carlson and Michael Schallinger.
The Alaska Seawolves, who slipped from the rankings in Week 1, have once again been riddled with injuries, losing top recruit Niko Harmanen and senior Egil Ismar to season-ending injuries. They've nevertheless gotten solid performances out of team veterans like defending NCAA slalom champ Andreas Adde. Don't write the Seawolves off come March, especially as — ironically — less depth is required at NCAAs, where teams are forced to carry fewer athletes.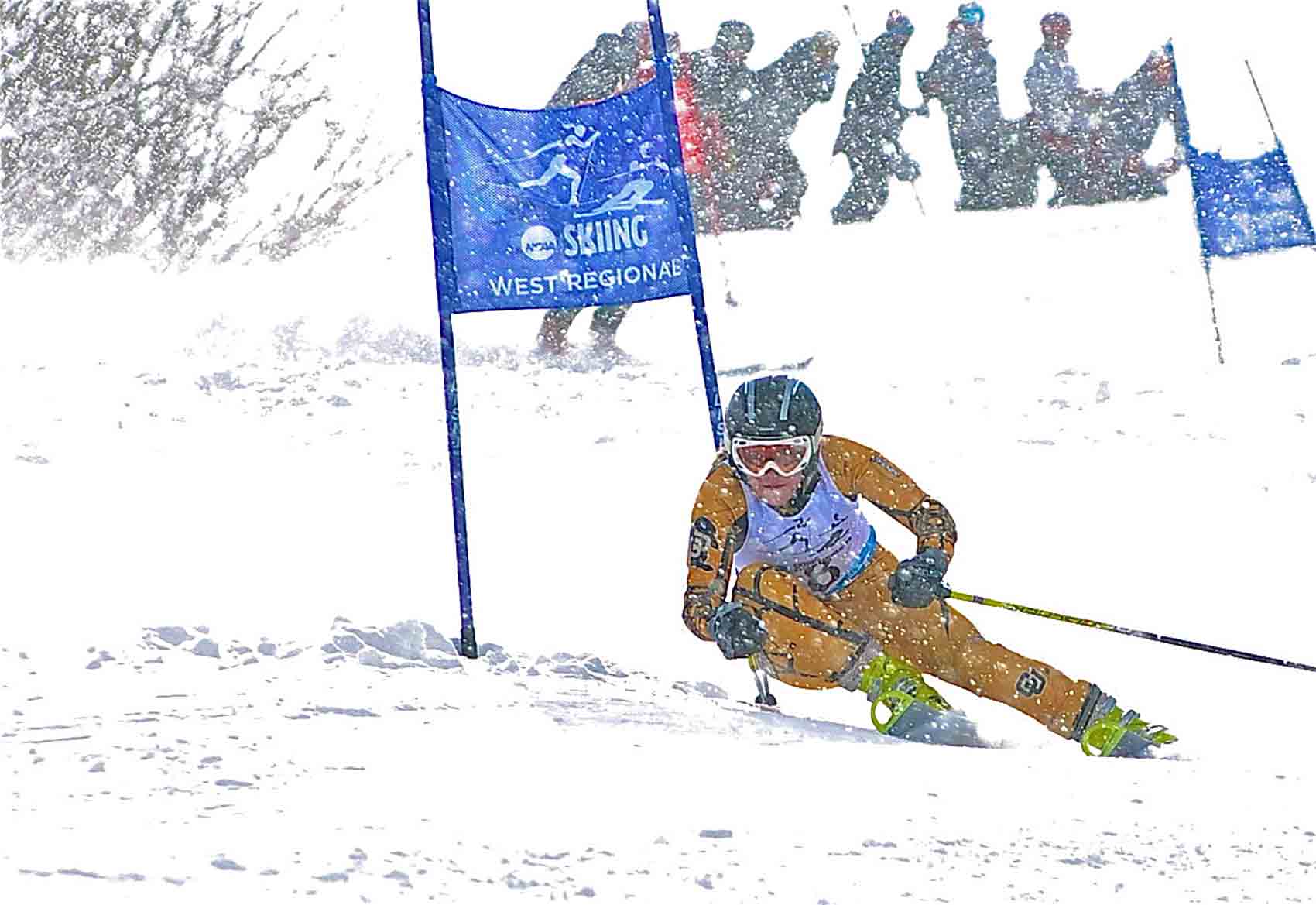 Turkey Time
The Winter World University Games kicked off on Jan. 28 in Erzurum, Turkey, and American NCAA student-athletes have impressed in the early going.
After wild weather and wind delays, Colorado's Katie Hartman bested the Jan. 29 super G field with a time of 1:11.26, about a half second better than her Colorado teammate Erika Ghent, who was just off the podium in fourth (both, coincidentally, are also Colorado natives). Poland's Karoline Chrapek and Italy's Chiara Carratu collected silver and bronze.
Starting in the 30s at the same race, Denver's Lindsay Cone and Jennie Vanwagner rocketed their way to the front of the field and finished 10th and 15th, respectively.
In the men's super G the following day, another Denver skier, Grant Jampolsky, notched a sixth-place finish, just over a second off Czech skier Adam Zika's winning pace of 1:06.88. Jampolsky had been struggling to ski cleanly early in the season, but solid skiing at the MSU Invitational, along with this result, point to a return to form.
Despite beating a slew of Europa Cup competitors en route to her victory, Hartman was equal parts grateful and gracious after the race.
"I think a lot of it was luck of the draw," Hartman said. "It was a crazy race with a lot of variables and a lot of wind. Some skiers got more wind, others less, but it was still a fun race. It was windy the entire way down the mountain."
To follow the remainder of the 2011 Winter World University Games — which include still more NCAA athletes from the U.S. and abroad — check alpine results here and cross country results here.
In the meantime, know NCAA athletes are skiing fast and having fun.
"The people here in Turkey are so excited to have us all here," Hartman said. "That makes it so much better. It is such a proud country. Knowing people are excited to see you and be around you is a pretty cool thing."
NCAA action resumes on Feb. 4 and 5 at the University of Vermont Carnival and the University of New Mexico Invitational. Power Rankings return on Feb. 6.
Send us your thoughts about the Power Rankings and college skiing in general by emailing NCAARankings@skiracing.com. Or, if you're on Twitter, use the hashtag #NCAAskiing or tweet feedback directly to @Bryce_Hubner.
Photos:
Senior Jacob Lund leads Middlebury's next generation of speedsters. Credit: Lincoln Benedict
CU's Katie Hartman and Erika Ghent. Credit: University of Colorado
Comments
comments