Nordic Combined: Lamy Chappuis back on top
Tweet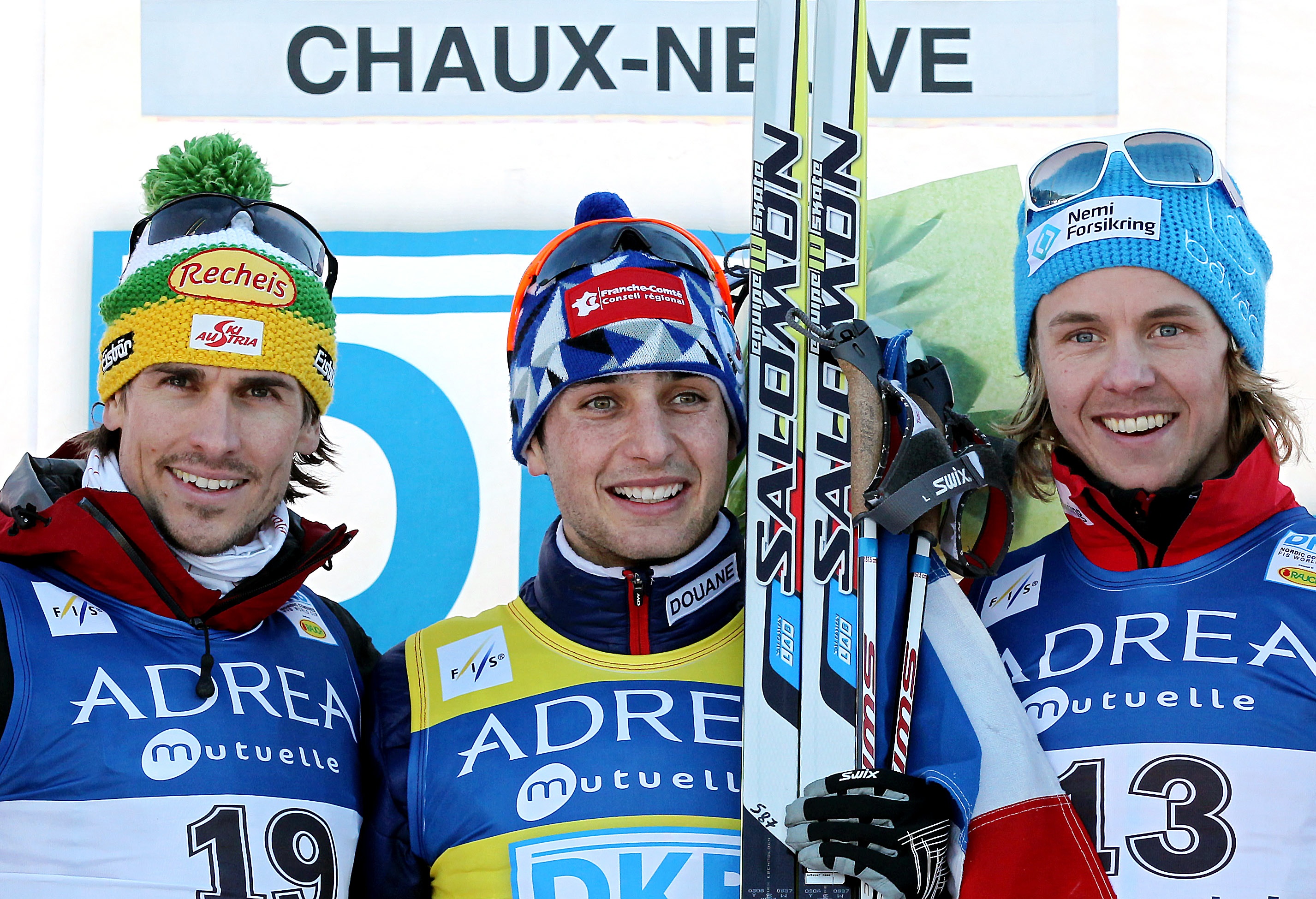 Yesterday's fourth place finish seems to have left France's Jason Lamy Chappius with extra fire and fuel in his tank. Today (Jan. 23), the hometown hero left nothing to chance, holding a dominating lead from the jumping portion through the cross-country securing a return to the top of the podium in Chaux- Neuve. Finishing in second and third were Felix Gottwald (AUT) and Mikko Kokslien (NOR) respectively.
Lamy-Chappuis led the jump with a 115.5 meter ride to take a 37 second lead over Norway's Haavard Klemetsen. German Eric Frenzel flew to a hill record 120.0 meters, but had his score reduced as a part of the wind compensation rules finishing fourth in the jumping portion of the race.
In the cross-country, Lamy Chappius was able to extend his advantage up to 42 seconds. Behind, Klemetsen and Lodwick were caught by Gottwald, Kokslien and other athletes and in the end Lamy Chappuis' advantage was big enough to secure him a wire-to-wire victory. The sprint for second was won by Gottwald who was fastest on the track.
"It is something special winning at home with such a crowd cheering for
you," said Lamy Chappuis. This made it easier to ski alone all the way
down to the finish line."
Though not on the podium, U.S. Team proved it is building in the right direction towards World Championships, with all four of its athletes in the top 30. Olympic silver medalist Todd Lodwick led the American charge jumping to third, and skiing to an 8th place finish. Three-time Olympic silver medalist Johnny Spillane was 17th, just a week after returning to action following rehabilitation from a knee injury and Billy Demong, returning to World Cup action after the birth of his son Liam was 26th. Bryan Fletcher rounded out the U.S. men in 27th.
The quest for the 2010/11 overall World Cup winner will remain open until races in Lahti in mid-March. Lamy Chappuis has 180 points advantage, with only Kokslien remaining with a chance to overtake the leader.
World Cup action will take a long break for the World Championships, which begin Feb. 23 at Holmenkollen in Oslo. "Now, let us prepare the Worlds in the best possible way," said today's second place finisher, Kokslien. "And let us give Jason a hard time in Oslo!"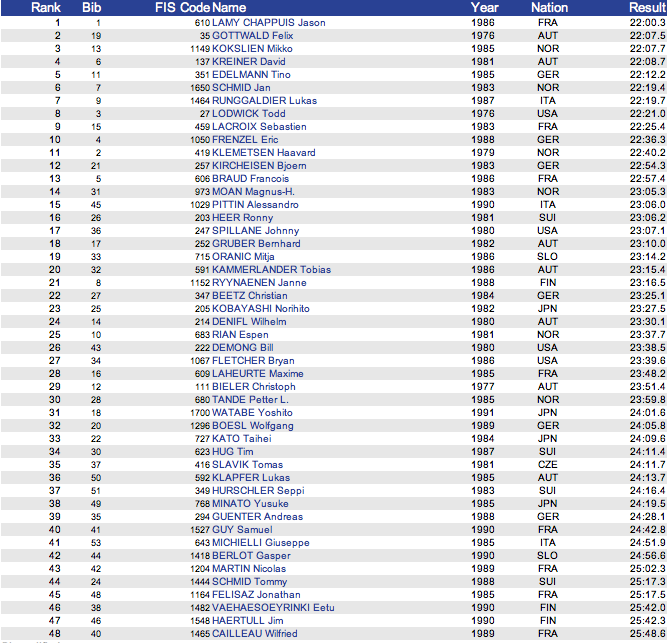 Comments
comments