Norwegians Bjoergen, Northug win World Cup sprints in Rogla
Tweet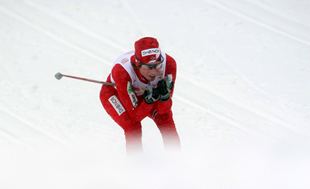 Norway's Marit Bjoergen and Petter Northug won World Cup cross country sprint races today (Dec. 19) in Rogla, Slovenia.
Poland's Justyna Kowalczyk, last season's overall World Cup title winner, finished second followed by Slovenian racer Petra Majdic who finished third in front of a home crowed. It was 29-year-old Bjoergen's 32nd World Cup win, and puts her at the top of the women's overall standings ahead of Majdic.
Tobias Angerer finished behind Northrug with Jesper Modin over Nikita Kriukov for the third spot. American Andy Newell got sixth.
"It was a fun day," Newell said. "Really epic conditions; snowing super hard, super cold.
"I just didn't quite have enough for it at the end of the race."
Norway's Peter Northug prevailed in the final round, but sixth marks Newell's best finish since January, even if the 26-year-old failed to get an elusive first World Cup victory.
Newell dominated the qualifying round and was similarly impressive in the quarter final, in which he could have won by more but chose to conserve himself for future rounds.
"It was a great qualifying race," said U.S. World Cup Coach Justin Wadsworth. "When somebody wins qualifying by two seconds, you're skiing very quickly.
"We knew it would be a big day for him from the start," he added.
Wadsworth said the trying circumstances favored distance skiers with superior endurance, and the leaders pulled away from Newell in the final 150 meters of the final.
Still, skier and coach were happy for a good result in an endurance racer's sprint.
"I think he's feeling pretty good about everything right now," Wadsworth said.
Newell said he's excited to have finishes of sixth and seventh in the season's two Classic sprint events (the format at the Olympics in Vancouver), despite having room for progress.
"I'm not trying to be at peak fitness right now," Newell said. "Hopefully in February, the training will pay off."
Bjoergen photo by GEPA
Place
Rogla
(SLO)
Discipline
SP 1.0 km C Final
Date
19.12.2009
Category
World Cup
Race codex
2964
Gender
M
Valid for FIS Points
NO – Waiting reports
TD Name
Mapelli Marco (ITA)
Rank
Bib
FIS Code
Name
Year
Nation
Time
FIS Points
1
16
3420239
NORTHUG Petter jr.
1986
NOR
2
17
1178162
ANGERER Tobias
1977
GER
3
4
3500407
MODIN Jesper
1988
SWE
4
5
3480436
KRIUKOV Nikita
1985
RUS
5
3
3510023
COLOGNA Dario
1986
SUI
6
1
3530005
NEWELL Andrew
1983
USA
7
22
3420036
ROENNING Eldar
1982
NOR
8
9
3480739
PANZHINSKIY Alexander
1989
RUS
9
2
3670000
CHEBOTKO Nikolay
1982
KAZ
10
11
3180054
NOUSIAINEN Ville
1983
FIN
11
8
1374975
ROTCHEV Vassili
1980
RUS
12
23
1370707
LIND Bjoern
1978
SWE
13
21
3180146
LASSILA Kalle
1985
FIN
14
25
3480322
PARFENOV Andrey
1987
RUS
15
27
3480287
DEVJATIAROV Mickail Jun.
1985
RUS
16
6
1310470
KRECZMER Maciej
1981
POL
17
10
3500170
BRYNTESSON Robin
1985
SWE
18
18
3420131
KJOELSTAD Johan
1983
NOR
19
24
3510067
LECCARDI Valerio
1984
SUI
20
29
1230930
SVARTEDAL Jens Arne
1976
NOR
21
7
3420077
HATTESTAD Ola Vigen
1982
NOR
22
12
3200229
TSCHARNKE Tim
1989
GER
23
26
3670007
POLTARANIN Alexey
1987
KAZ
24
28
1093869
KREZELOK Janusz
1974
POL
25
30
3180085
VAEAENAENEN Jesse
1984
FIN
26
13
3180228
PAAKKONEN Lasse
1986
FIN
27
14
3670005
KOSCHEVOY Yevgeniy
1984
KAZ
28
15
3180114
STRANDVALL Matias
1985
FIN
29
19
1298054
PASINI Fabio
1980
ITA
30
20
1223267
PASINI Renato
1977
ITA
31
31
3420002
DAHL John Kristian
1981
NOR
32
32
1285347
FREEMAN Kris
1980
USA
33
33
3420376
GLOEERSEN Anders
1986
NOR
34
34
3500330
PETERSON Teodor
1988
SWE
35
35
3100110
HARVEY Alex
1988
CAN
36
36
3290008
GULLO Giovanni
1983
ITA
37
37
3390033
EINASTE Kein
1985
EST
38
38
3290004
SCOLA Fulvio
1982
ITA
39
39
3670006
CHEREPANOV Sergey
1986
KAZ
40
40
3420012
NAESS Boerre
1982
NOR
41
41
1221327
TEICHMANN Axel
1979
GER
42
42
1276617
ONDA Yuichi
1980
JPN
43
43
1192130
FREDRIKSSON Thobias
1975
SWE
44
44
3050137
EBNER Thomas
1986
AUT
45
45
1196883
FLORA Lars
1978
USA
46
46
1365954
KOOS Torin
1980
USA
47
47
3390003
KUMMEL Peeter
1982
EST
48
48
3050025
HIRNER Manuel
1985
AUT
49
49
3500318
JOHANSSON Patrik
1987
SWE
50
50
3390051
TEPPAN Vahur
1985
EST
51
51
3660023
IVANOU Aliaksei
1980
BLR
52
52
3390050
SIMONLATSER Timo
1986
EST
53
53
3190142
GAILLARD Cyril
1986
FRA
54
54
3150070
RAZYM Ales
1986
CZE
55
55
3180136
TOLVANEN Olli-Pekka
1985
FIN
56
56
1362947
PERL Curdin
1984
SUI
57
57
1235877
VON ALLMEN Peter
1978
SUI
58
58
3390008
SAAREPUU Anti
1983
EST
59
59
3660029
KARNEYENKA Leanid
1987
BLR
60
60
1268566
EIGENMANN Christoph
1979
SUI
61
61
3700049
MLYNAR Peter
1988
SVK
62
62
3660013
LASUTKIN Alexander
1983
BLR
63
63
3190162
GUEDON Pierre
1989
FRA
64
64
3510207
KINDSCHI Joeri
1986
SUI
65
65
3150106
RYKR Jan
1987
CZE
66
66
1249069
MURRAY Paul
1977
AUS
67
67
1116470
FAFALIS Lefteris
1976
GRE
68
68
3040028
VAN DER PLOEG Mark
1985
AUS
69
69
3570001
KRAAS Oliver
1975
RSA
Did not start
1003
3100006
KERSHAW Devon
1982
CAN
1002
3480280
MORILOV Nikolay
1986
RUS
1001
3190070
MIRANDA Cyril
1985
FRA
Place
Rogla
(SLO)
Discipline
SP 1.0 km C Final
Date
19.12.2009
Category
World Cup
Race codex
2962
Gender
L
Valid for FIS Points
NO – Waiting reports
TD Name
Mapelli Marco (ITA)
Rank
Bib
FIS Code
Name
Year
Nation
Time
FIS Points
1
4
1303777
BJOERGEN Marit
1980
NOR
2
1
3435001
KOWALCZYK Justyna
1983
POL
3
6
1276714
MAJDIC Petra
1979
SLO
4
10
3505183
HAAG Anna
1986
SWE
5
7
1255665
SAARINEN Aino- Kaisa
1979
FIN
6
3
1283116
ANDERSSON Lina
1981
SWE
7
21
1322110
ROTCHEVA Olga
1978
RUS
8
13
3505090
INGEMARSDOTTER Ida
1985
SWE
9
9
1166037
KUITUNEN Virpi
1976
FIN
10
16
3425365
FALLA Maiken Caspersen
1990
NOR
11
12
3505481
BRODIN Hanna
1990
SWE
12
17
3485032
KOROSTELEVA Natalia
1981
RUS
13
18
3195056
CUINET Aurore
1985
FRA
14
25
1293107
BOEHLER Stefanie
1981
GER
15
29
3425349
KRISTOFFERSEN Marthe
1989
NOR
16
2
3485221
SHAPOVALOVA Evgenia
1986
RUS
17
11
3185004
SARASOJA Riikka
1982
FIN
18
14
3425275
BRUN-LIE Celine
1988
NOR
19
15
3395038
UDRAS Kaija
1986
EST
20
28
3425177
GJEITNES Kari Vikhagen
1985
NOR
21
8
3055066
SMUTNA Katerina
1983
AUT
22
19
1250524
GENUIN Magda
1979
ITA
23
24
1181848
JATSKAJA Oxana
1978
KAZ
24
26
1335690
STRANDBERG Kristina
1975
SWE
25
30
3515038
TRACHSEL Doris
1984
SUI
26
20
1139071
MORODER Karin
1974
ITA
27
22
1169432
NATSUMI Madoka
1978
JPN
28
23
3565002
FABJAN Vesna
1985
SLO
29
27
3485030
SCHUCHKINA Olga
1980
RUS
30
5
3705003
PROCHAZKOVA Alena
1984
SVK
31
31
3485340
CHUIKOVA Ekaterina
1986
RUS
32
32
1247226
ZELLER Katrin
1979
GER
33
33
3295000
BROCARD Elisa
1984
ITA
34
34
3425025
TYLDUM Ingri Aunet
1983
NOR
35
35
1256732
SACHENBACHER -STEHLE Evi
1980
GER
36
36
1124424
ANTONOVA Elena
1971
KAZ
37
37
1128886
RENNER Sara
1976
CAN
38
38
1365857
RANDALL Kikkan
1982
USA
39
39
3485461
TURYSHEVA Elena
1986
RUS
40
40
3395005
SIRGE Kaili
1983
EST
41
41
3515055
GRUBER Bettina
1985
SUI
42
42
1345099
BOURGEOIS PIN Elodie
1982
FRA
43
43
3185005
PERAELAE Kirsi
1982
FIN
44
44
1365178
BOTTOMLEY Esther
1983
AUS
45
45
1345390
VINA Emilie
1982
FRA
46
46
3565005
VISNAR Katja
1984
SLO
47
47
3435014
JASKOWIEC Sylwia
1986
POL
48
48
3485046
MIKHAILOVA Olga
1981
RUS
49
49
1220648
NYSTAD Claudia
1978
GER
50
50
1312701
MISCHOL Seraina
1981
SUI
51
51
3565001
BENEDICIC Maja
1982
SLO
52
52
1316193
JAKIMCHUK Vita
1980
UKR
53
53
1194555
NESTERENKO Lada
1976
UKR
54
54
3435018
MAREK Kornelia
1985
POL
55
55
3105013
CRAWFORD Chandra
1983
CAN
56
56
3565034
CEBASEK Alenka
1989
SLO
57
57
1105509
JOHANSEN Katarina
1976
SVK
58
58
3695000
MALETS LISOGOR Marina
1983
UKR
59
59
3705007
GARAJOVA Katarina
1987
SVK
60
60
3195080
LOCATELLI Manon
1989
FRA
61
61
3435031
MACIUSZEK Paulina
1985
POL
Did not start
1002
3295015
RUPIL Silvia
1985
ITA
1001
3505405
FALK Hanna
1989
SWE
Comments
comments