Olympic Medalist Peterson Arrested for DUI in Idaho
Tweet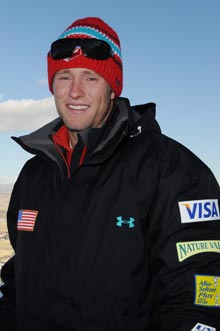 Olympic silver medalist freestyle skiing aerialist, Jeret 'Speedy' Peterson (29) was arrested Friday for allegedly driving under the influence of alcohol and speeding through Hailey, Idaho.
Peterson, an Idaho native, was arrested on a misdemeanor DUI according to a report from the Idaho Mountain Express. He was also charged with speeding and "fictitious display of license plates" and was held at the Blaine County jail.
"When he went through Hailey, we estimated he was going 80 mph and they didn't get him stopped until Bellevue," Hailey Police Chief Jeff Gunter told the Idaho Mountain Express.
According to the report, police had been looking for Peterson following some sort of disturbance caused by the three-time Olympian in Sun Valley, Idaho.
Peterson, who received his Olympic silver medal with tears running down his face at the 2010 Vancouver Games, has a somewhat troubled past including being sent home from the 2006 Winter Games after being involved in a bar fight.
On the snow, Peterson's career has been filled with success, including seven World Cup victories and a U.S. National Championship. Though he is not currently named to the U.S. Ski Team, he has yet to officially retire from the sport.
Comments
comments