Olympics: Spillane makes history with silver
Tweet
WHISTLER, B.C. - Johnny Spillane became the first United States Nordic combined medalist in history when he took silver after being passed in the last 10 yards by Frenchman and World Cup leader Jason Lamy Chappuis, who took the gold.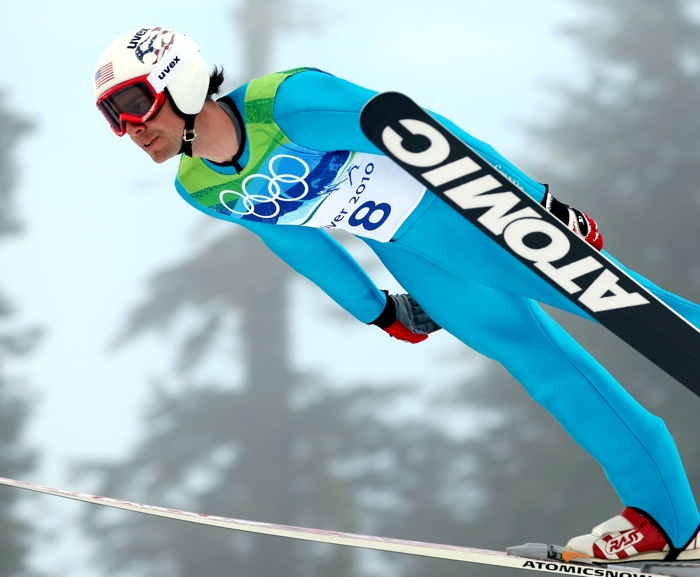 Spillane took the lead with less than 800 meters remaining in the 10-kilometer race, but could not hold off the hard-charging tactician Chappuis, who won by four tenths of a second, the closest margin in Nordic Combined Olympic history.
"I was pretty tired coming into the sprint," said the four-time Olympian from Steamboat Springs, Colo. "At the beginning of the last big hill I worked really hard to first close the gap and then just keep it going. Going up the last hill, about halfway up, I knew I went a little bit too hard a little bit too early. Coming down into the stadium, I was pretty spent. It was definitely a very hard finish, but for me, it was really good."
Alessandro Pittin, a 20-year-old Italian, powered past a tiring Todd Lodwick to take the bronze in a rousing finish with Lodwick hanging on for the fourth spot.
Bill Demong, who had a two minute handicap because of a poor jump, which was weather relate, overcame the timing handicap to finish sixth in the strongest cross country performance of the combined event. Demong knew he had a challenge.
"I hope, as my coach tells me, I had bad conditions, but either way I didn't get the distance I needed," Demong commented.

Todd Lodwick, who had been second after the jumping portion of the event, held the lead for much of the cross country portion, but was overtaken by the young Italian just before the finish.
By having three of the top six, the United States becomes the favorite in the Nordic combined Team competition next week.
Photo (GEPA) Johnny Spillane flies through the air Sunday at Whistler's Olympic Park.
Gundersen results:

Comments
comments