Ski Racing Launches iPhone App
Tweet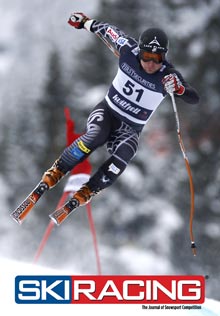 Ski Racing is pleased to announce the launch of the Ski Racing iPhone app. The free app, which features the latest full-length stories, results from around the sport, fresh videos and more, hit the Apple iTunes app store Sept. 26.
Click here to read more and download the app from the iTunes store.
Android, Blackberry and iPad versions of the app are already in the works and are expected to be ready this fall.
Ski Racing App Features:
- Read the latest full-length stories in seconds
- Get official, up-to-the-minute World Cup results and standings with one click
- Watch exclusive videos anywhere, anytime
- Link to Ski Racing's mobile-optimized online and magazine content
- Follow the sport with the latest event calendars
Comments
comments