'Strongest team ever' set for Nordic Combined
Tweet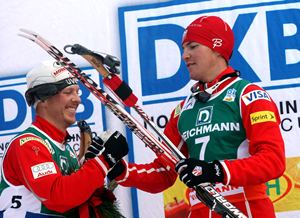 The U.S. Ski Team announced what it is billing as "the strongest U.S. team ever" in Nordic Combined today (Jan. 21).
With three World Champions on the roster there wasn't much doubt about the core of the team. Billy Demong, Todd Lodwick and Johnny Spillane make up what Nordic Director John Farra called "A group of proven champions that has come together after many years of working together as a team."
Two additional athletes will vie for the opportunity to pair with the terrific threesome in the four-man Nordic Combined relay event Feb. 23. Tabbed are Brett Camerota and Taylor Fletcher. Camerota placed 18th in a World Cup event in Ramsau while Fletcher scored his first career points in January.
With the announcement, Lodwick, who came out of retirement to compete in the 2008-09 season, became only the second American to be named to five Winter Olympic Teams (matching bobsledder Brian Shimer). The 33-year old was on the 1994, 1998, 2002, 2006 and now 2010 Olympic Teams
Spillane, the 2003 World Champion, is enjoying his strongest season ever. In December, he beat his World Champion teammates on their home Steamboat Springs course to win the Olympic Trials. He came back in January to take a career first World Cup win.
Lodwick skied an abbreviated schedule but still managed podium finishes in Val di Fiemme, Italy and Chaux-Neuve, France, and was in the top six in all but one of his seven World Cups.
Demong was skiing his best in mid-January, including a win on a hilly course in Val di Fiemme where he won, nearly leading a 1-2-3 sweep with Lodwick second.
The best USA Olympic performance in nordic combined came in 2002 when the four-man team narrowly missed a medal, finishing fourth. Lodwick, Spillane and Demong were all on that squad. In that same Games, Lodwick was fifth. Demong was seventh and Spillane tenth for their best finishes in Torino four years ago.
The Olympic Team coaching staff will be headed by former U.S. Ski Team athlete Dave Jarrett, who began coaching at the U.S. Ski Team in 2002, moving up to head coach in 2008.
"This is the most prepared group of athletes I have seen," said Jarrett. "The Big Three have been working hard and positioning themselves to be medal threats their entire careers. They have World Cup and World Championship pedigrees that reflect it, too."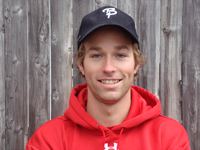 According to Jarrett, Camerota will be fighting with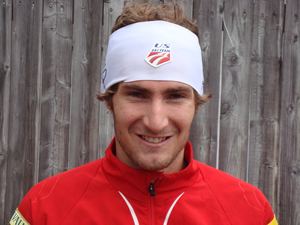 Taylor Fletcher for the right to compete as the fourth athlete in the individual competitions as well as the team event.
"Brett's a top 20, if not 15 jumper at the World Cup level and Taylor is the same on the cross country side," said Jarrett. He said a decision on who would take that spot would come in the following weeks.
"Right now their Olympic plans are more focused on the individual events. It could come down to how they're jumping against each other. It's training, but it's a good measuring stick. Whoever the fourth guy is, that jump level has to be good enough to enable us to podium."
Athletes are presently training around at their homes in Steamboat Springs and Park City, preparing for a pre-Olympic camp in Park City Feb. 1-8. During the camp the Team will jump at the Utah Olympic Park and train cross country on the Olympic trails at Soldier Hollow near Midway.
The Team will arrive in Vancouver on Feb. 9 to prepare for a schedule that includes two individual and one four-man team medal events with the first competition on Sunday, Feb. 14.
The Team is subject to final review by the U.S. Olympic Committee.
Todd Lodwick and Billy Demong on the Val di Fiemme podium Jan. 10 GEPA photo
Photos of Brett Camerota (left) and Taylor Fletcher by Hank McKee
Comments
comments