USSA President Bill Marolt arrested for DUI
Tweet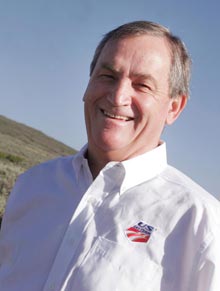 According to the Associated Press, the President and CEO of the U.S. Ski and Snowboard Association, Bill Marolt, 66, was arrested in Park City, Utah last Wednesday, St. Patrick's Day, on suspicion of DUI. According to the Summit County Sheriff's Office jail log, Marolt was charged with DUI, a class B misdemeanor and failure to yield to an emergency vehicle, a class C misdemeanor.
Marolt, who has been the head of the sport's national governing body since 1996, issued an apology Saturday (March 20).
"This is something that I take very seriously both as an individual and as a leader of our organization," said Marolt. "I apologize for any disruption this may cause to the organization for which I'm so passionate."
This news comes only weeks after the USSA, headquartered in Park City, completed a record-breaking performance at the Vancouver Games, winning 21 Olympic medals.
According to reports, Marolt's arrest was part of an increased effort by Park City police to crackdown on St. Patick's Day drunk driving.
The U.S. Olympic Committee has not yet issued a statement on the matter.
Comments
comments