Women ski jumpers and freeskiers wait as IOC pushes back decision to include new events in Sochi
Tweet
Athletes anticipating news of their sport's inclusion in the 2014 Winter Olympic Games in Sochi, Russia will have to continue to wait for a decision. The executive board of the International Olympic Committee announced today (Oct. 25) that it is looking favorably on the inclusion of women's ski jumping, skier halfpipe and skier slopestyle to the Sochi 2014 Winter Olympic Games, but emphasized that they will look at the outcome of the respective world championship events before making a final decision in the spring of 2011. The announcement was received enthusiastically by women ski jumpers at the Utah Olympic Park in Park City, Utah today.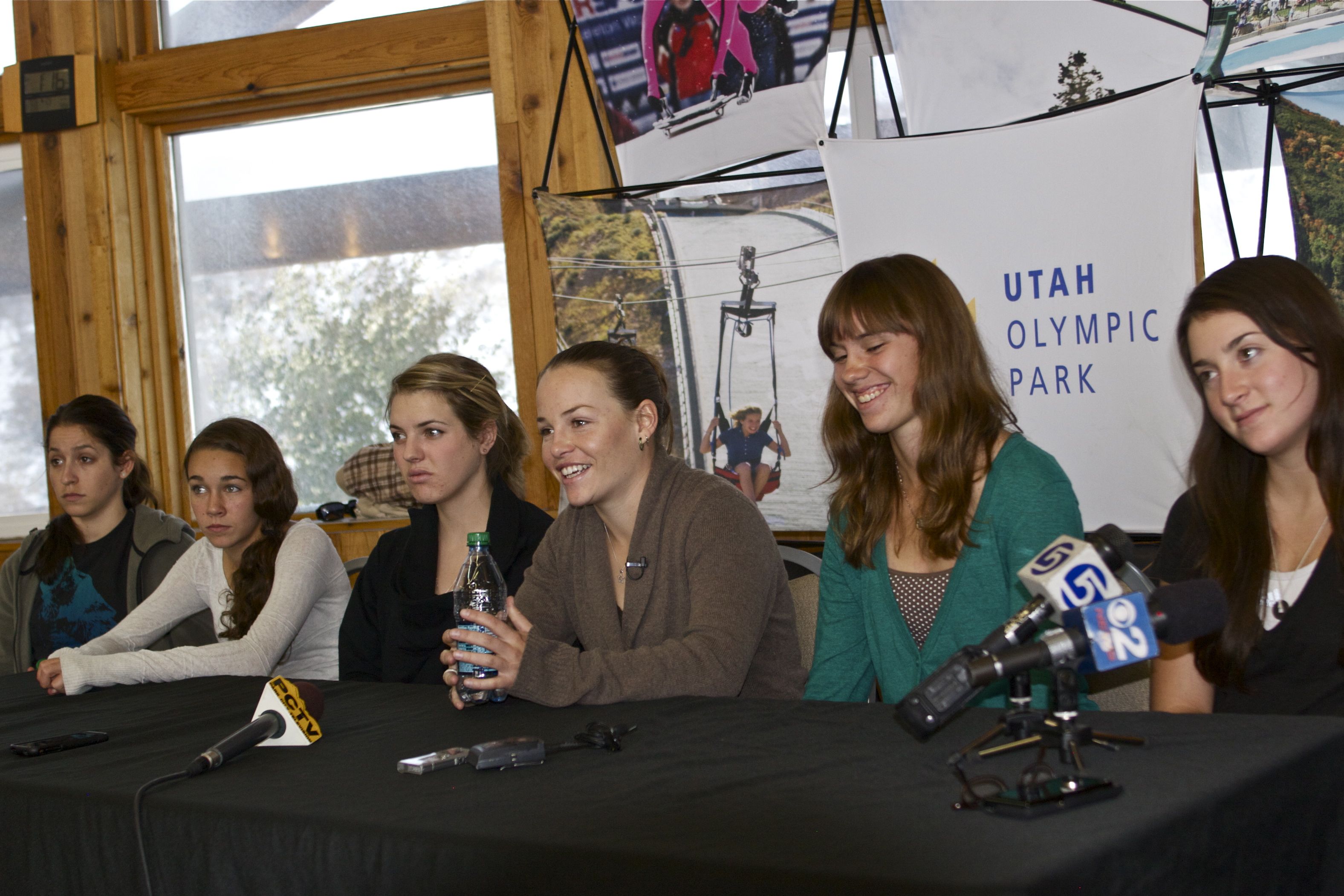 Ski jumping is the only event in the Olympic Games that does not include women, however, with an increasing number of countries participating, a World Championships event complete and another scheduled for February 24th in Oslo, Norway, women ski jumpers feel that they are on track for Sochi.
"I think this is a huge win for us," said Deedee Corradini, Women's Ski Jumping U.S.A. President and former Salt Lake City mayor. "It's very positive."
Current world champion jumper Lindsey Van was not surprised by the announcement. "It kind of gives them a little more time to look at our sport. We'll have a great world championships, that's not a doubt, so if that's what their decision is based on, I'm not worried," she said.
Van also emphasized the importance on keeping her focus on training and preparation for the season ahead. "Moving forward from here, the athletes are really doing nothing different," she said. "We're still focusing on jumping far and having fun and also trying not to let the political stuff get in the way of what we're trying to do."
Her teammates agree. Eighteen-year-old, Nita Englund explained, "We all love ski jumping and we can't let external circumstances affect what we do. So as long as we love it, we'll keep going."
Other sports being considered for inclusion are snowboard slopestyle, biathalon mixed team relay, figure skating team event and luge team relay.
Comments
comments