The women's World Cup has moved back to Europe for the long haul and is on tap Saturday and Sunday with giant slalom and slalom races in Are, Sweden.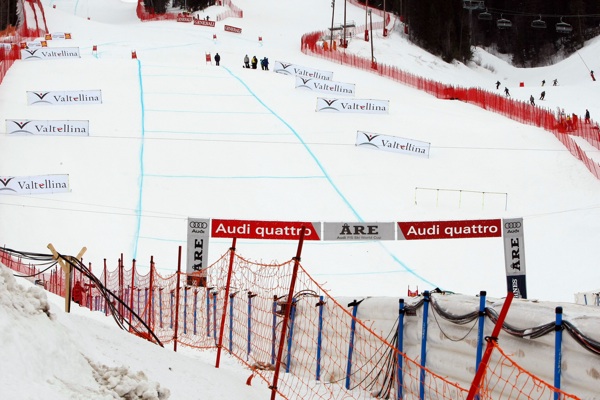 The hill at Are is fresh in the memories of racers. They were just there in March for last season's World Cup finals and the athletes that found victory will be hungry for more.
Lindsey Vonn wrapped up last season with back-to-back downhill and super G victories in Are, but she is ready to find the formula for glory on that hill in the technical disciplines.
"I'm really happy to go back to Are," Vonn said following her podium rampage in Lake Loiuse last weekend, when she won both downhills and was second by .03 seconds in the SG. "I always have fun there. It's a great hill and I'm looking forward to some GS and slalom success."
In the last stop at Are, Slovenia's Tina Maze claimed the GS win, followed by Tanja Poutiainen and Italy's Manuela Moelgg. Vonn DNFed in that race and the best U.S. result came from Julia Mancuso, who finished 17th.
Mancuso will be wearing bib No. 10 in Saturday's race, while Vonn will start No. 14. Sarah Schleper is also in the lineup wearing bib No. 29, Jessica Kelley No. 41, Megan McJames 45 and Sterling Grant 65.
The weather forecast looks to be mild in Are for the weekend – overcast with high temperatures around 0 Celsius.
Watch the women's races live on universalsports.com.