Is being on the U.S. Ski Team a disadvantage for some athletes?
There's no doubt that being on the U.S. Ski Team comes with some phenomenal benefits. If you're a member of the A Team, and top 25 in the world in one event at the end of each season, you have all your expenses covered; travel and camps completely planned out; great health insurance; a tech; coaches; physical therapists; and the engine of the USST behind you. It's an awesome deal.
But USST members forgo a number of personal freedoms that can boost their careers and performances. "At times I get tired of being outside the national team environment," says Megan McJames, Olympian and seven-year veteran of the USST before she was cut in 2012. "But I try to focus on the biggest advantage of racing independently, which is being able to tailor my program to my individual athletic needs."
McJames is the third American other than Mikaela Shiffrin and Julia Mancuso to score World Cup points in GS this season, and says that part of her success comes from surrounding herself with people that believe in her and help her to believe in herself. Her coach and boyfriend Cody Marshall (also a former USST member) traveled with her to Soelden and Aspen, providing support.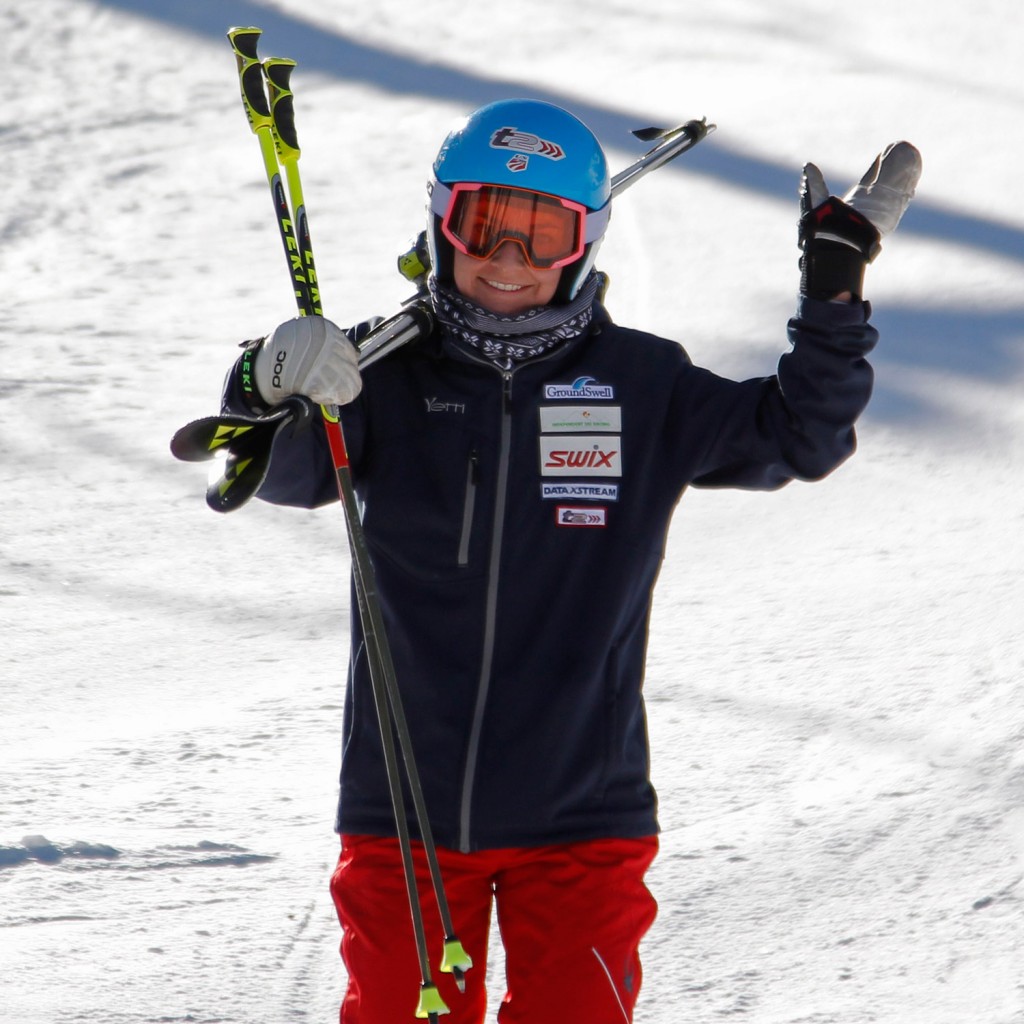 Leaving the national team gave Megan McJames more freedom. GEPA
In the World Cup slalom season opener in Levi, Finland, four of the seven American men (57 percent) and two of the four American women (50 percent) were not on the USST. More and more older athletes are keeping true to their ski racing dreams with or without support from the national team. But there must be a way to include all World-Cup level athletes and give them the freedom to define their schedules and rally their fans. Explaining to friends and family who don't understand how the USST picks their athletes can be challenging.
At the end of last season, Resi Stiegler was cut from the national team ranked 29th in the world in slalom. "I don't feel like I'm not a part of the team," she says. "All the athletes are my friends and most of the coaches have been around supporting me for a long time so I don't feel that much different; just having to explain to people gets interesting."
"It's not easy being an outsider," admits Stiegler, "To wonder who stopped believing in me and to wonder who doesn't want me there."
This is exactly how I felt when I was on the chopping block, and I can bet many athletes feel the same as I don't know a single ex-USST athlete — and I've asked many — who has ever given a donation to USSA, but that is another subject.
There certainly are positives of being getting cut. Athletes are forced to refocus on their sport. It gives them a chance to dig deep, evaluate their career, and come to conclusions on why they haven't reached their athletic goals.
"I spent 130 days in the gym this summer," Will Brandenburg told me on a chairlift ride in Copper; after eight years on the U.S. Ski Team, he was cut from the USST last spring. "I realized I need to be more consistent and stronger for the last 15 seconds of a World Cup." And in his opinion — which makes complete sense, based on his mistakes and unparalleled speed — he's on the right track.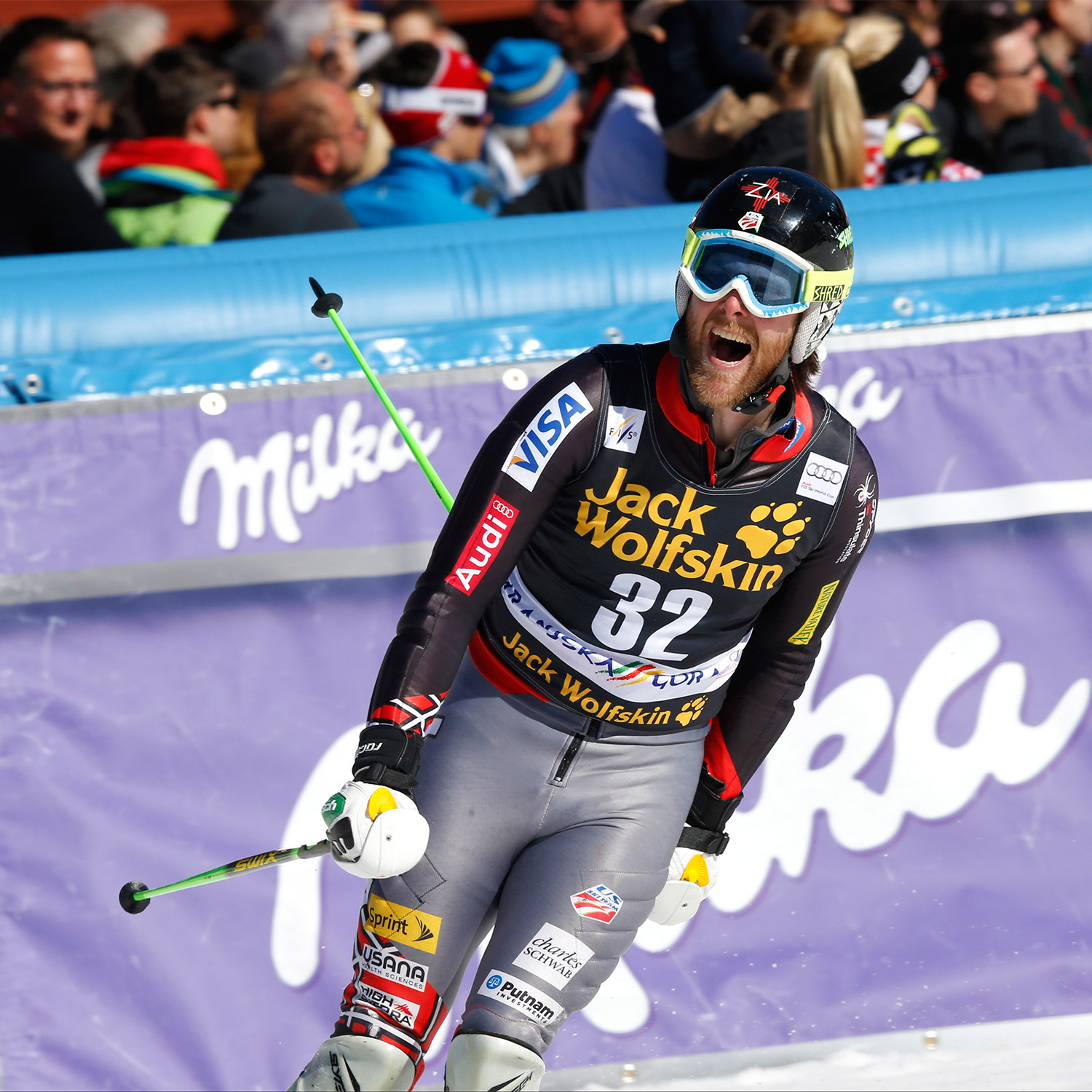 Will Brandenburg is one of several Americans making their own way onto the World Cup. GEPA
Stiegler, meanwhile, spent June training and coaching at the Erich Sailer Ski Camp, and the rest of the summer working out with the Mountain Athlete team in her hometown of Jackson Hole. "I'm huge," she said after the summer. "Super strong, and my body feels amazing." She also did a lot of visualization, which she refers to as "the broke-ski-racer" way of training.
Stiegler texted me with a smiley face at the end: "I was watching a lot of video and visualizing and imagining some serious excitement in the finish area!" And she certainly did that a few weeks ago when she finished 11th in the World Cup in Aspen. Stiegler's now ranked 14th in the World Cup slalom, standing eight places behind Mikaela Shiffrin.
It's amazing to see Stiegler and so many other high-level athletes put everything they have into their sport when they are so close to reaching their dreams. All of them need funding — so pick one or more and send them some if you have a little extra discretionary coin looking for a dream to latch onto.