Rahlves, Puckett ready for ski cross Olympic debut
Tweet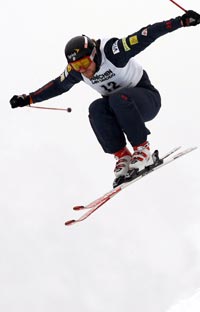 Things weren't looking good at the X Games for America's only two Vancouver-bound ski cross racers less than a month before the sport's Olympic debut. The challenging Aspen course took its toll on former alpine greats Daron Rahlves, 36, and Casey Puckett, 37, as the due continued preparations for the big show.
Puckett, who only went to the X Games for some training while he continued to rehab a separated shoulder he suffered at a World Cup race in early January, ended his training early when, during a training run alone on the course, he misjudged a series of jumps and awkwardly landed. He skied off course grabbing his shoulder in obvious pain. He later told ESPN the pain was too much and he had to pull the plug.
Rahlves made it through training and to the first round of competition before he went down hard, dislocating his hip for the fourth time.
"I lost control and wham…my day was over in the first round," said Rahlves on his website. "Bummer that I got taken away in the meat wagon, but I was really upset I didn't get more runs on this track. The last recovery time for me in 2002 took 2 months to get back on snow. I'm trying to recover from this in under 3 weeks for the Olympic Ski Cross Feb 21. I will skip Opening Ceremonies to continue my recovery."
A week after the X Games, U.S. Ski Cross head coach Tyler Shepherd said both athletes were taking positive strides and would be ready for the Games.
"Casey and Daron are both progressing very well," said Shepherd. "Casey did not suffer any more damage to his shoulder during X Games. X Games was a great training venue for Casey, and his mistake in the qualification was simply a small setback in his training. Casey continues to work hard on his rehab and without a doubt will be good to go in Vancouver."
"Daron is also doing well and working hard on his rehab plan that was put together by our great team of doctors with the U.S. Ski Team," said Shepherd. "Daron is improving everyday and will also be good to go in Vancouver."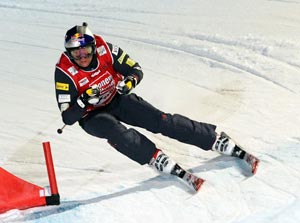 The U.S. Ski Cross team is planning to have a three-day training camp in California following the opening ceremonies. "We'll come up and try to get the job done and go one, two," said Shepherd.
Comments
comments