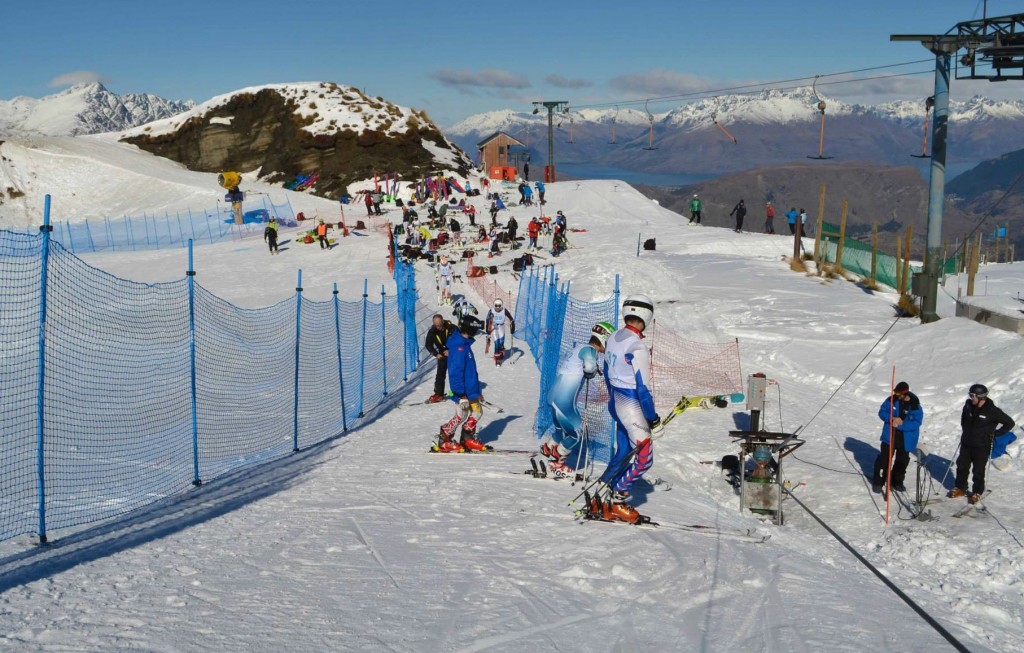 QUEENSTOWN, New Zealand — The last of four days of racing at Coronet Peak wrapped up Wednesday with the Coronet Cup slalom for both men and women.
With the national slalom title under his belt after the previous day's championship race, New Zealand's Adam Barwood could relax a little an in doing so put down a solid first run, finding himself in sixth place overall heading into the second run.
"I'm pretty happy with that," he commented of his first run time of 43.84. "I skied much better than yesterday."
The technical courses made for quick skiing and several racers failed to finish their first runs in both the men's and women's fields.
A.J. Ginnis of the U.S. Ski Team was the fastest man on course in the first run, posting a time of 42.75. 
With the day warming up and snow conditions beginning to deteriorate, racers faced an added challenge for their second run.
Independent U.S. skier Tim Kelley rallied from 0.05 off Adam Zampa in the first run to beat the Slovakian World Cup regular by 1.07, topping the men's field with a combined time of 1:29.03 and generating a minimum FIS penalty result for himself (9 points). Zampa followed in second place posting a time of 1:30.10, with Norwegian Espen Lysdahl of the University of Denver third in 1:30.55. Ginnis, the first run leader, failed to finish the second run.
Barwood finished the fastest of the Kiwis but made a few mistakes in the hunt for more speed on the second run and dropped to eighth position overall with a combined time of 1:31.48.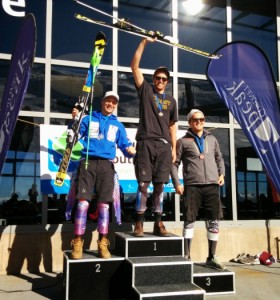 In the women's field, NZ national champ Piera Hudson chose not to race after sustaining injuries to her shoulder and thumb earlier in the week. Eliza Grig posted a first run time of 50.95 putting her into ninth place after the first run behind Russia's Elena Prosteva who posted the fastest first run time of 54.
Russia's Elena Prosteva was the fastest woman in the first run with her time of 47.50.
Only seven of the 20 original starters would finish a second run in the women's field. Grigg was the only Kiwi woman to do so, finishing with a combined time of 1:42.25 for sixth place overall.
The women's podium went to Switzerland's Carole Bissig, first place in 1:37.50, followed by Norway's Kristin Lysdahl, second in 1:37.90, and Prosteva third in 1:37.94.
RESULTS
Men's Coronet Cup slalom – Aug. 20, 2014
Women's Coronet Cup slalom – Aug. 20, 2014
Release courtesy of Snow Sports NZ