Ski Cross: Canadians Del Bosco, Serwa win Lake Placid World Cup, Rahlves fourth
Tweet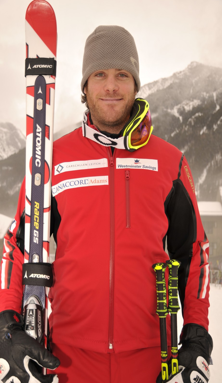 The Canadian Ski Cross Team kept their hot streak going today (Jan. 24) in Lake Placid, New York at the final World Cup event before the sport makes its Olympic debut at the Vancouver Games. Canadians Kelsey Serwa and Christopher Del Bosco took home the wins and teammate David Duncan finished third in the men's race as the team grabbed half of the day's podium spots.
Both Serwa and Del Bosco celebrated their second victories of the season. The duo topped the podium together Jan. 13 in Alpe d'Huez, France after race organizers were forced to use qualifying results as 40 cm of new snow made the final day of racing impossible.
"I kind of had some pressure off heading into the race," Del Bosco, who sealed his spot on the Olympic team earlier in the week, told the Canadian Press. "I knew I needed to ski how I can ski, and good things would happen. I managed to get it done."
Austrian Andreas Matt rounded out the men's podium in second. American alpine legend, Daron Rahlves was back in action today following his first career ski cross podium (a second-place results in St. Johann, Austria in early January) with a fourth place finish after beating Del Bosco in a semifinal heat.
"It was nice to make the final. I had some good heats. It was a great track with a lot of good opportunity," said Rahlves who got an unlucky gate in the final heat. "Unfortunately in the final I was in the last gate choice on the end and there was a little bit of a kicker and I lost a little bit of ground out of the start. In the first turn I had some line taken away and was on the outside. I got trapped. I went down on my hand, but in the first and second turn you have to keep up your speed. I lost ground there"
Three more Canadian men stacked the top-10 as Brian Bennett, Brady Leman and Stanley Hayer finished 7, 9, 10. Duncan's third-place result, his season high, landed him the final spot on the Canadian Olympic freestyle team.
Top ranked American racer, Casey Puckett did not race after injuring his shoulder at a World Cup race in Les Contamines, France Jan. 9. A separated AC joint has kept him out of the last three World Cup races, though doctors have not ruled out a return for the Vancouver Games.
Switzerland's Michael Schmid (fifth today) maintains his lead in the World Cup overall standings with 435 points. Matt stands second with 306, followed by Del Bosco with 297.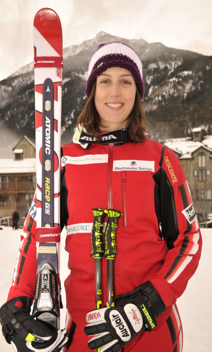 The red-hot Canadian women's ski cross team had seven World Cup podiums coming into Lake Placid. They posted an eight today with Swerwa's second career World Cup victory. Serwa won each of her four final heats to defeat Switzerland's Fanny Smith in second and six-time World Cup champion and last year's winner here, Ophelie David of France in third. Canadian Ashleigh McIvor was the last to cross the line in the final for a fourth-place finish.
"I had a rough part at the beginning of the season, so it's nice to get that little extra confidence going into the Games," Serwa told the CP. "I was just focusing on being aerodynamic, and keeping it clean, and hoping that no one passed me."
Seven members of the Canadian skicross team have now guaranteed their Olympic berths. Duncan, Serwa, Del Bosco, McIvor, Julia Murray (didn't compete today with a sore knee), Danielle Poleschuk and Hayer will represent arguably the best ski cross nation in the world on their home turf in Whistler.
American Langley McNeal made it to the quarterfinal to tie her career high with a 16th-place finish as she lead the home team. Fellow American Caitlin Ciccone, who has been battling the entire U.S. Freestyle Ski Team for an Olympic spot, also tied her career high in 21st.
David hung on to her lead in the overall World Cup rankings with 475 points, ahead of McIvor (437), Serwa (292) and Murray (279).
The majority of ski cross athletes that competed today will now head to Aspen, Colo. for ESPN's Winter X-Games 14, Jan. 28-31.
The final U.S. Freestyle Skiing Olympic Team will be announced Jan. 26. – Eric Williams
Click the attachments below to see the complete brackets.
Images by Ski Cross Canada
Men's Results

Women's Results

Comments
comments