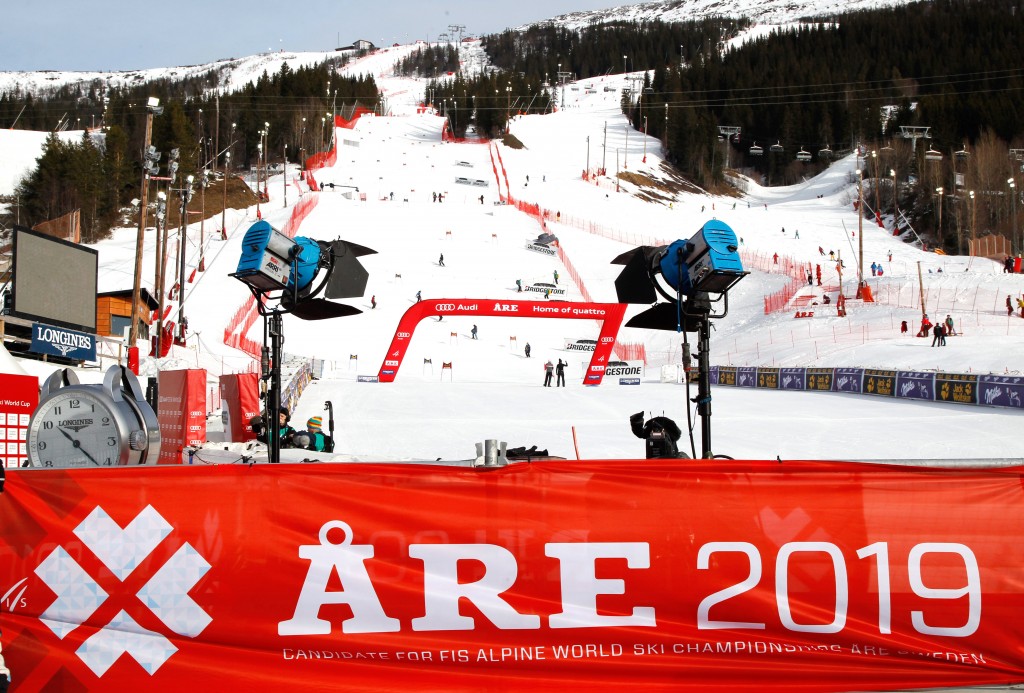 In a tense battle with the Italians that came down to the wire, Are, Sweden was the big winner Thursday, taking home the honor of hosting the World Alpine Ski Championships in 2019. Are's sole competition in the bidding process was Cortina d'Ampezzo.
The announcement was made by FIS President Gian Franco Kasper at the FIS Congress in Barcelona, Spain. Mats Arjes, president of the Swedish Ski Association, accepted the championships on behalf of Are.
"I would like to express my thanks to FIS and the FIS Council," said Arjes. "We are really honored to become the hosts of the Alpine World Ski Championships in Are 2019. We are very, very proud, and we are looking forward to welcoming you all to Are in 2019.
"I would also like to thank Cortina for a very challenging competition, and I really hope that we will come to Cortina and see the World Championships in Italy in the future."
With 9 votes, Are achieved the majority in the first ballot against Cortina.