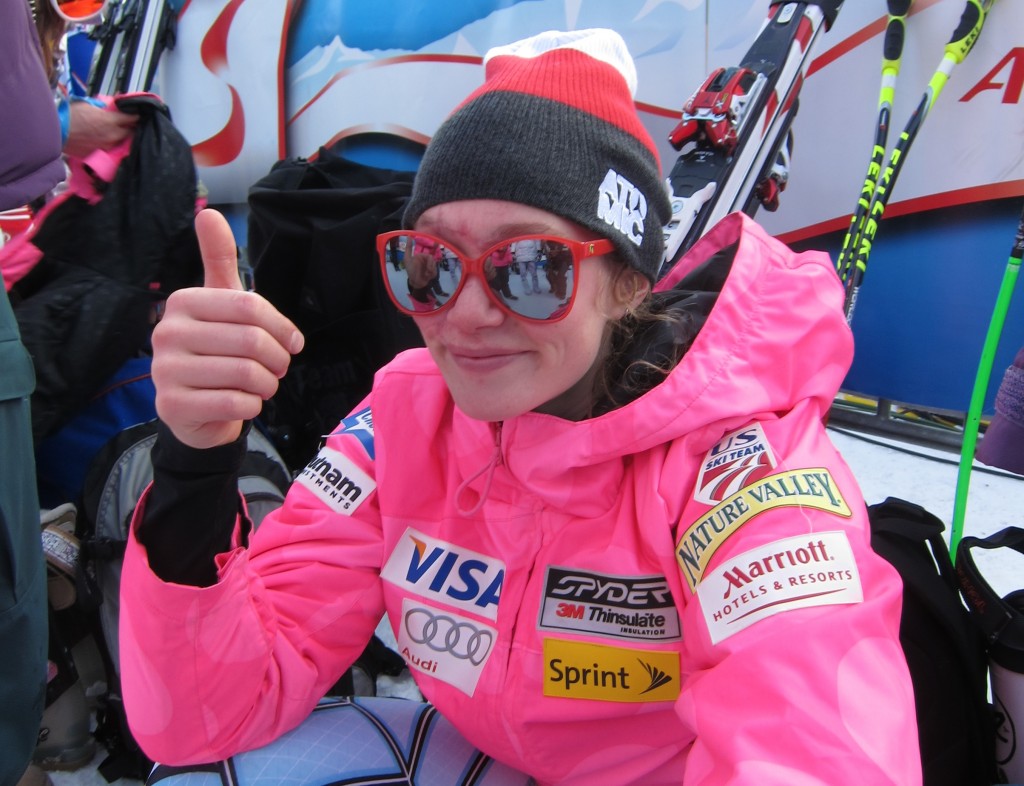 A talented musician and ski racer, Laurenne Ross is a threat both on and off the snow with incredible talent in violin, piano, guitar and vocals. After a slower than normal start to the 2014 season, Ross picked things up in the run up to the Olympics and then posted a season-best 11th in the Sochi downhill. With a World Cup podium under her belt and Olympic experience, Ross is looking to continue her success in 2015 with the highlight being the 2015 FIS Alpine World Championships at Vail/Beaver Creek.
ATHLETE SPOTLIGHT
Name: Laurenne Ross
Sport: Alpine skiing
How/when did you decide you wanted to compete: Around age six, when I raced down my first course.
Biggest accomplishment in your career so far: Second place at the World Cup Downhill in Garmisch-Partenkirchen, Germany.
Favorite moment from Sochi: Standing in the start gate on the first race of the Olympic series.
Goals for next season: To stay healthy and happy, enjoy every moment I have on the snow, and compete at the highest level in all the World Cup speed races.
Favorite snow destination: Mt. Bachelor, Ore.
Favorite non-snow destination: Pretty much anywhere in Spain
Favorite candy: Reese's Cups or Snickers
If you weren't a professional athlete what would you be: A lifelong college student
If you could have dinner with one person dead or alive, who would it be: Bill Nye the Science Guy
One thing you can't live without: Music
Favorite USSA athlete outside your sport: Kelly Clark
Advice to others who want to follow in your footsteps: Creative imperfection, observation, imagination, and passion can together generate potential and ideas you never imagined possible.
Release courtesy of USSA