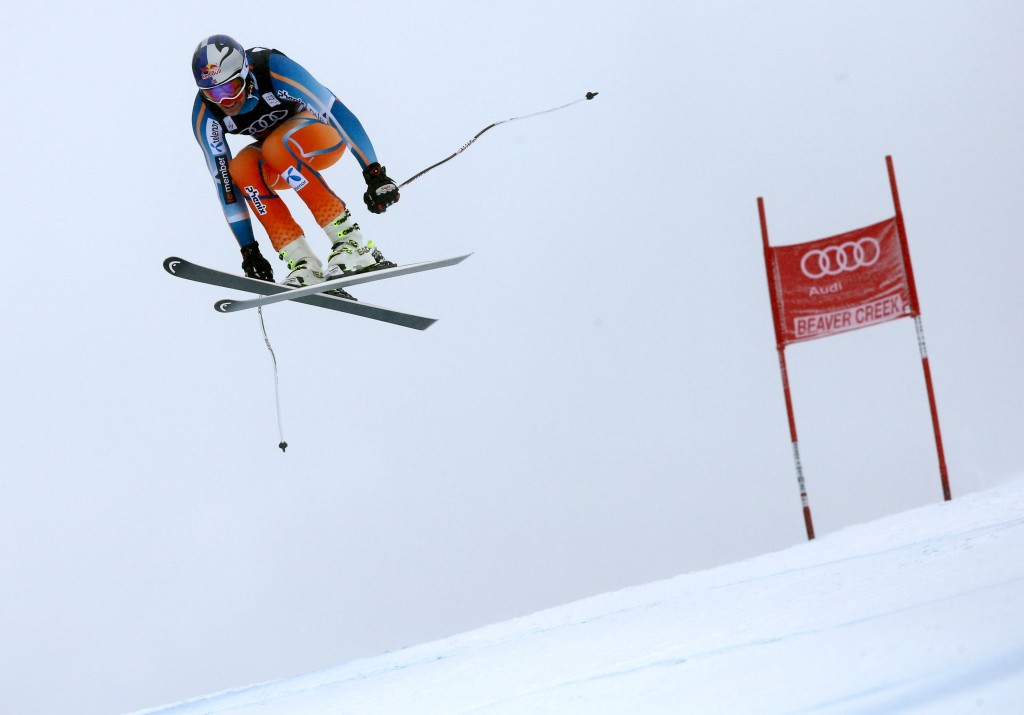 AVON, Colo. — Fans and racers alike can expect to see bigger air and more speed on this season's Birds of Prey downhill track, which will play host to both the annual men's World Cup race in December and the World Alpine Ski Championships in February.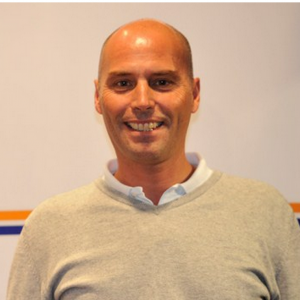 During his recent visit to Beaver Creek, men's FIS Alpine Chief Race Director Markus Waldner told Ski Racing that the men's downhill course will be straightened and at least one of the jumps enlarged for the upcoming season.
"We would like to set a little bit straighter, especially after Russi's Ride, over Screech Owl (Jump)," said Waldner. "We want to open the race line to have more speed over Golden Eagle. We want to jump a little bit more than in the past. And also over Harrier Jump, we want to build a long jump, like it was years ago. So, these are little adjustments, compared to the last year."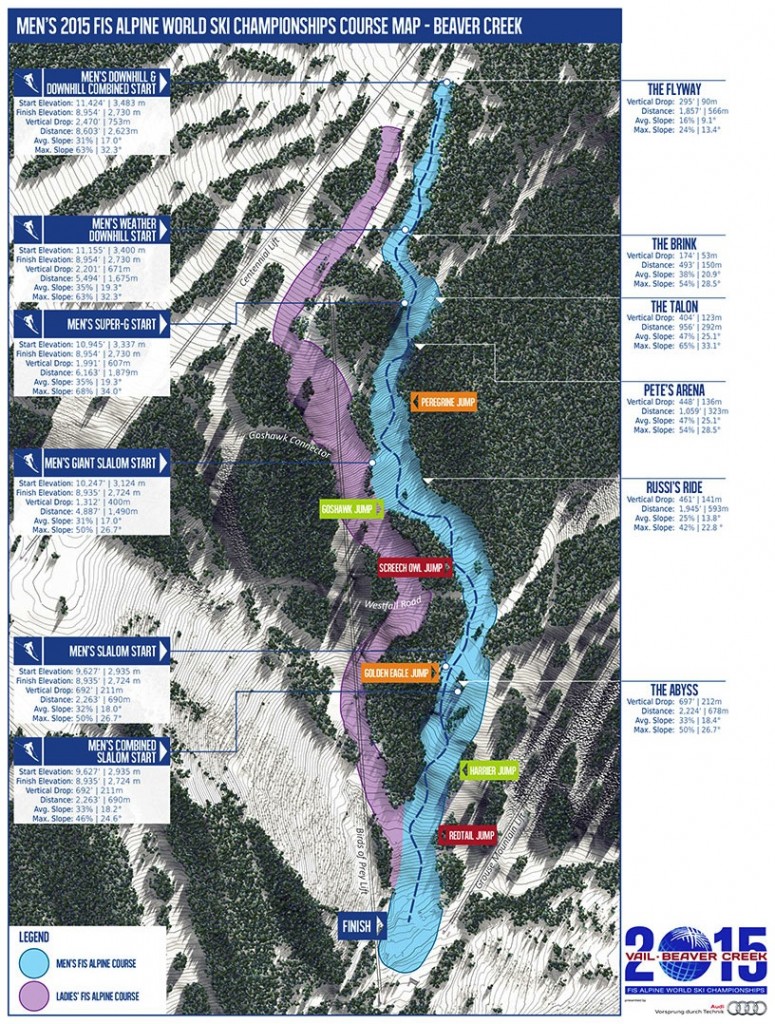 Waldner was on hand along with roughly 90 other participants, representing the 2015 Organizing Committee, Vail Resorts, the International Ski Federation, Tridem Sports, the European Broadcasting Union and the U.S. Ski and Snowboard Association, who took part in the three-day meeting earlier this month to review final planning and preparations for the Championships.
"We were also in Vail to check out the venue for the team events. It is looking pretty good, and we are quite confident we will be ready," said Waldner.
For the men, of course, the final trial prior to the championships will take place during the annual Birds of Prey races Dec. 5-7. The event will give race organizers and officials a chance to experiment with the course modifications.
"Very important for us this upcoming season, we have one last big test with our Birds of Prey race at the beginning of December," said Waldner. "This is a good opportunity for all of us to test these little adjustments to make sure that we are ready for the big event in February."
Hear what FIS Secretary General Sarah Lewis and Head of 2015 Organizing Committee Ceil Folz had to say about the fall inspection in Vail/Beaver Creek.