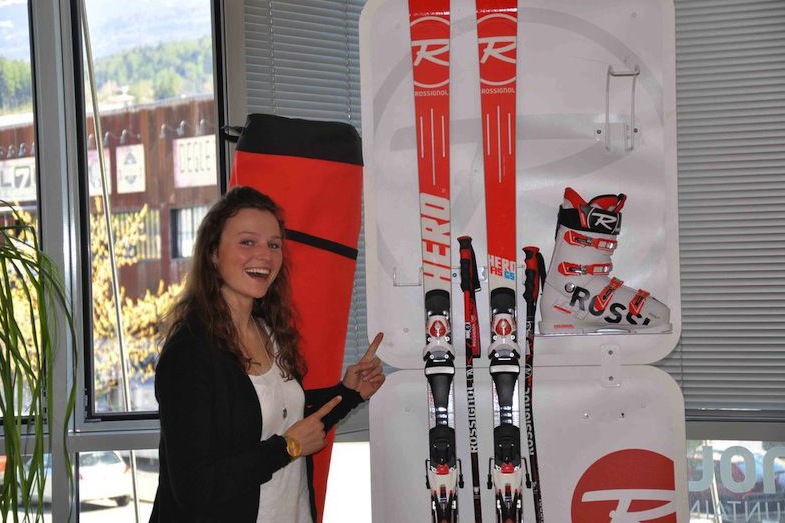 The Rossignol and Lange brands just put the finishing touches on an agreement with the Austrian equipment pool and will now be part of the federation. Rossignol will supply skis, bindings, and boots for alpine skiing and ski cross as well as skis, boots, and poles for Nordic skiing, while Lange will provide alpine boots.
"We are delighted with this landmark agreement with the Austrian Ski Federation. Competition is part of our DNA, and it is an honor to equip the champions of this great nation in world skiing," said Rossignol Group CEO Bruno Cercley. "Our long-term commitment will enable us to build effective ties with both racers and the federation, with the joint goal of winning and thereby helping develop skiing in Austria and the rest of the world. It heralds a milestone in our development plans and we are both very proud and delighted."
After the agreement was signed with the pool, Austrian Bernadette Schild decided to join the Rossignol brand for the next two seasons. The talented 24-year-old slalom skier, younger sister of Marlies, already has three World Cup podiums under her belt and several top-10 finishes over the last two seasons while competing on Atomic.
"I see this partnership with Rossignol as a way of working on and developing my technique, because the equipment is simply incredible!" exclaimed Schild. "I was given a warm welcome by the entire team, and I can't wait to start the season and become an even more integral part of the team."
Schild's arrival will strengthen an already formidable technical female team at Rossignol that looks forward to next season, including the Beaver Creek World Championships.
"We are really happy to welcome Bernadette Schild into our team. She's a highly promising skier, and it's a great way of marking our debut in the pool with her," said Angelo Maina, director of Rossignol's racing department. "We'll pull out all the stops to make this new commitment a success."
Release courtesy of Rossignol