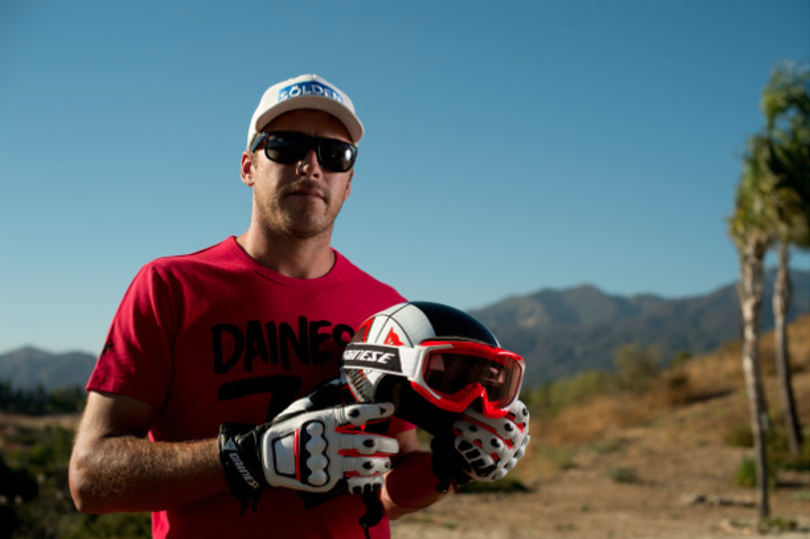 In a move demonstrating that he is prepared to compete through the 2018 Winter Olympics in PyeongChang, Bode Miller signed a four-year agreement to solely use helmets and protective equipment made by the Italian company Dainese. The partnership brings together two of the most recognizable names in competitive ski racing, arming Miller with innovative technologies and superior protective gear which will aid him as he pushes the limits of the sport. Dainese has also been named the official safety equipment supplier for the U.S. Ski Team.
"Throughout my entire career, I have chosen to partner with companies that strive to be the very best in the industry," said Miller. "Given their attention to detail, high quality products and development of advanced safety systems, Dainese is the best I have found."
With a self-stated goal to ski "as fast as the natural universe will allow," Miller has chosen Dainese to be the supplier of his personal protective gear given the company's innovative approach to designing quality products with functionality driving the design. Bode will be wearing Dainese from head-to-toe—including a customized carbon helmet with eye-popping graphics, stealth back protection, carbon-reinforced arm and shin guards, specialized racing gloves and streamlined goggles.
Miller will also play a pivotal role in providing feedback to Dainese's team of designers as part of their never-ending pursuit to improve the performance of their products. This will hold especially true for the company's ground-breaking D-air® Ski airbag system which borrows technology from Dainese's well-respected competitive motorcycle racing protective gear, deploying during a high-speed crash to provide critical protection to the body's core.
"Dainese's decision to partner with Bode Miller goes well beyond a mere sponsorship opportunity," said Dainese's Multisport Marketing Manager Giovanni Fogal. "We look forward to involving him in the research and development of our entire line of wintersports protective gear as we have found this sort of deeper collaboration results in innovative solutions to share with our consumers."
Miller's leave-everything-on-the-slopes approach has served him well over the years with six Olympic medals, two World Cup Championships and 33 individual World Cup wins to his credit. He is one of only five men to win across all five World Cup disciplines. He will be among the favorites to podium at this winter's 2015 Alpine World Cup Championships in Vail-Beaver Creek and he already has his sights set on bringing home more hardware from the 2018 Winter Olympics in Korea.
Release courtesy of Dainese