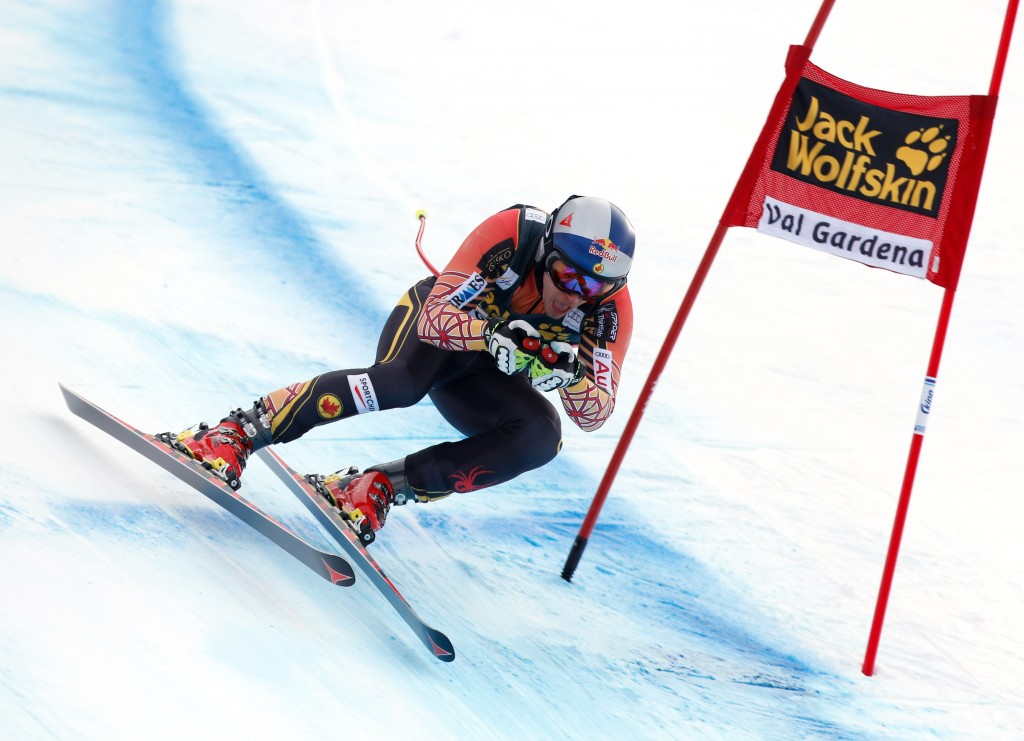 The unusually rough Saslaong course scheduled for the 50th men's World Cup downhill race at Val Gardena, Italy this weekend provided a rugged test that seemed to suit the Canadians.
In training today (Dec. 19) Erik Guay registered the fastest time down the 2.14-mile track with teammate Manuel Osborne-Paradis in third behind Wednesday's fastest skier, Aksel Lund Svindal of Norway. Peter Fill of Italy was fourth and American Travis Ganong was the fifth fastest.
Joahim Puchner was the fastest Austrian on the day in tenth. Last season's winner Steven Nyman, the literal poster boy for the event this year, was 11th and Bode Miller 17th.
"It is best to be fully and mainly concentrated to ride this descent in training," said Svindal, "otherwise it will be too dangerous."
This was proved true by Dominik Paris, the winner from Kitzbuehel and Bormio last season, as he crashed hard in the first training run and did not start today. He is day-to-day with a muscle injury in the lower left leg.
Friday is race day in Val Gardena and all eyes will be on Svindal in the super G, as he has won the last two editions of the race. Only Austrian Michael Walchhofer has been able to do the same.
In addition, Norway has won 99 men's races in World Cup history. Tomorrow Svindal and Kjetil Jansrud will both look to deliver the 100th victory for their country.
Downhill training results