WEST LEBANON, N.H. — Tecnica Blizzard is pleased to announce that Dana Greenwood will be representing the brands' alpine products in California and Nevada. Greenwood returns to the Tecnica Blizzard family, having held several positions in the past.
In 2007, Greenwood held the position as the Tecnica World Cup Service Manager where he quickly became recognized as one of the most reputable boot fitters and service technicians on the tour. In 2010, he teamed up with Clem Smith to represent and service Tecnica Blizzard in California and Nevada. In June 2012, Greenwood accepted a position with Atomic Ski USA as principal sales representative where he spent two years developing his skills at managing all aspects of a sales territory.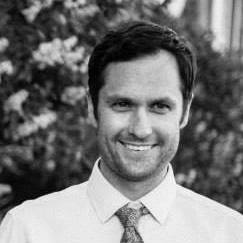 "I could not be more thrilled to have Dana return to the Tecnica Blizzard family," commented Tecnica Blizzard President Sam Cook. "His knowledge of the brand, past experiences and strong relationships with retailers and the promotional community will help in continuing to grow and strengthen the business in California and Nevada."
"I am honored to be back with the Tecnica Blizzard family!" exclaimed Greenwood. "Coming into this new opportunity with such momentous product coupled with a passionate team of people is extremely exciting. I am fortunate to have the opportunity to return to my roots."
Greenwood takes the place of Clem Smith, who held the position as sales representative for Tecnica Blizzard in California and Nevada for the past four years and held various promotional positions within the company for a total of ten years of dedicated service. Smith has accepted a position as the principal representative for K2 Sports in Colorado.
"I cannot say enough great things about Clem," said Cook. "I have worked closely with him for the past 10 years and our brands have benefited greatly from Clem's talent, creativity, unbridled enthusiasm and infectious personality. Despite his leaving to work for a competitor, I absolutely wish Clem all the best."
Greenwood steps back into Tecnica Blizzard at a time when the company has seen continued growth and excitement with new product innovations.
Release courtesy of Tecnica Blizzard