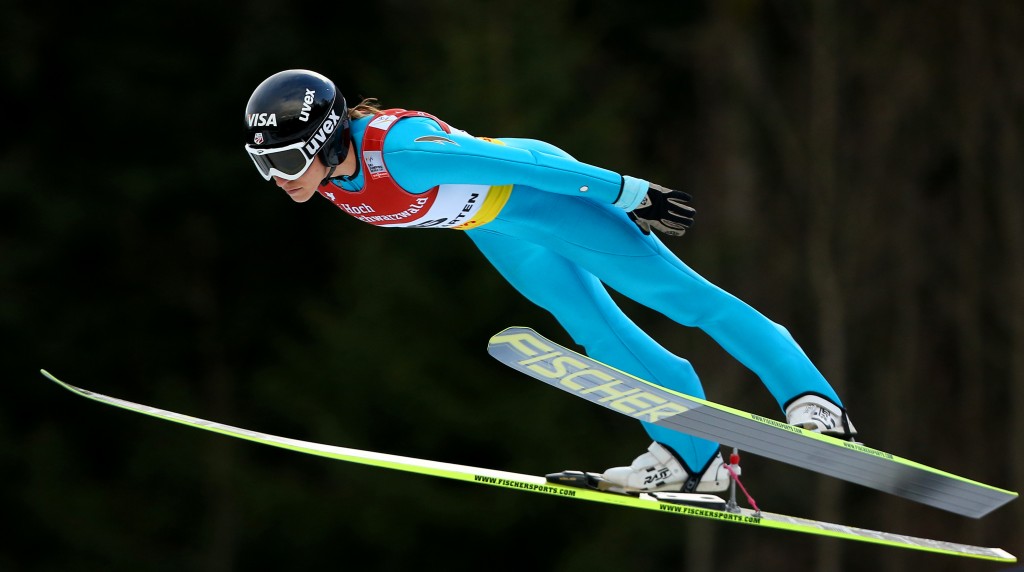 PARK CITY, Utah – Nick Fairall of Andover, N.H., earned a nomination to his first Olympic team with a narrow victory over Park City local Anders Johnson at the 2014 Olympic team trials for Ski Jumping at Utah Olympic Park on Sunday (Dec. 29). Despite the roaring crowd, Fairall was able to edge ahead of Johnson in both rounds and clinch the nomination.
"It's excellent to be going to my first Olympics. It's something I have dreamed of since I was a little kid, but most importantly I am proud to go and represent the USA. It's not a generic comment, I'm very proud. It's such a great opportunity that not many people get to do and I'm so thankful for that," said Fairall.
Clear skies and little wind made for ideal conditions in Park City, encouraging a healthy crowd of spectators to attend the event. Fairall has been jumping with the Andover Outing Club since he was five years old. He won the national title in August 2013 in Park City.
"Today I had two consistent jumps. It was definitely the best competition I've had in at least a year so I'm pleased with that. It's a sport of distance and style, so unfortunately my style wasn't so great on the first jump which, in my opinion, cost me, but that's how it is," remarked hometown favorite Johnson.
In the women's event, Jessica Jerome of Park City wrote her name in the history books by becoming the first nominee to the debut women's ski jumping Olympic team with her victory at the trials at Utah Olympic Park.
"It feels like I can breathe. I feel relieved because I earned that spot so now I have a good month to really focus on my training and not really have to worry about earning my spot," said Jerome. "Our coach actually came into the locker room this morning and gave us this little motivational speech and he's like, 'Girls, all these people are out here for you. You may not realize it, but this is historic. This has never happened before, so just embrace it and enjoy it.' I thought that was pretty cool."
The rest of the 2014 U.S. Olympic Team that will compete in Sochi will be selected from World Cups and announced on Jan. 22.
Watch Nick Fairall's jump:
Watch Jessica Jerome's jump:

Release courtesy of USSA