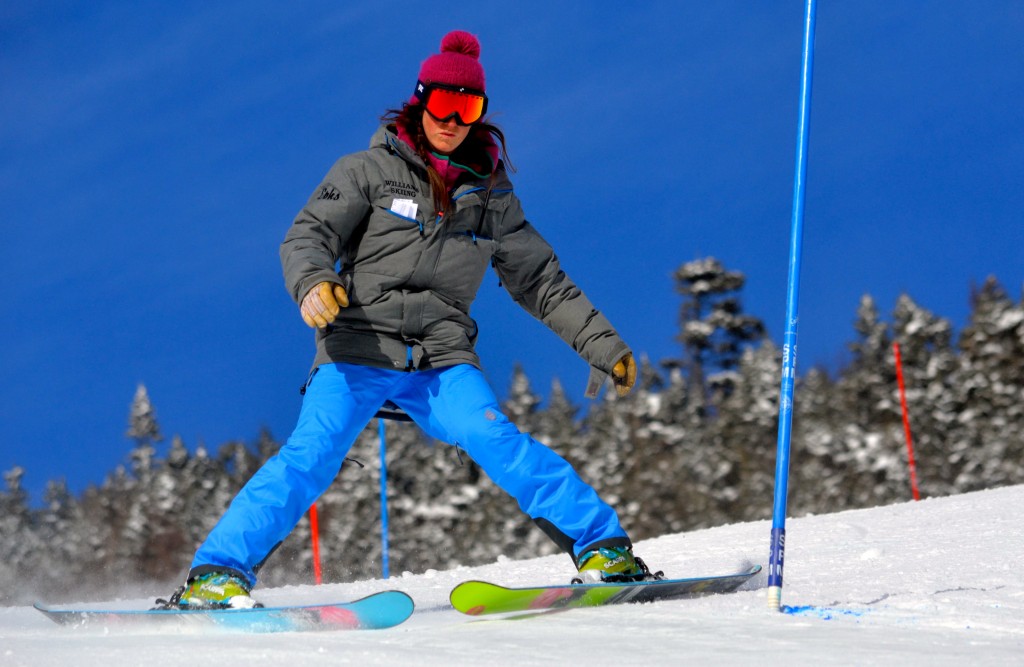 WILLIAMSTOWN, Mass. – Since the fall of 2005, Kelsey Levine knew that Williams College was where she wanted to be. That is why she applied as an early decision undergraduate candidate, and that is also why she joined the Eph alpine ski team staff in 2010 after graduating from Williams.
"I certainly did not think I would be a college coach before I arrived at Williams," said Levine. "I always figured that I would find what I was passionate about while at school, and I guess I was right about that! I couldn't be more excited to coach here at Williams. It is an amazing group to work with, and I am proud to remain in the Eph community in this new capacity."
Levine's certainty that Williams College is the place for her was confirmed and rewarded as she was named Head Alpine Ski Coach of the Ephs in an announcement by Williams Athletic Director Lisa Melendy.
"We had a strong pool of candidates and Kelsey distinguished herself among them," said Melendy. "Her understanding of the role of athletics at Williams College combined with her ski background and knowledge of the sport make her a great fit for Williams skiing. I look forward to working with her as she leads this program into the future. I am confident she will continue the fine tradition of skiing at Williams begun decades ago and led so well over the past 30 years by Ed Grees."
A four-year member of the Eph team, Levine evolved from a student-coach into an assistant coach under Grees to this past year when she assumed even more duties of a head coach. She planned all of the Eph practice sessions, made all of the travel arrangements and worked with the staff at Jiminy Peak to set up and coordinate practice sessions. Frequently she would meet with the ski team members to analyze and review their race and practice performances.
"If Ed taught me one thing, it is the idea of ownership," added Levine. "The only way to do something well is to take responsibility and pride in what you are doing and make it your own. It is what I hope to pass on to my athletes and it is what I can depend on moving forward as the head alpine ski coach."
In addition to her coaching at Williams, Levine also spent the fall of 2013 at Norges Toppidrettsgymnas shadowing the coaches of Norway's top ski racers and in 2014 she was a coach in the men's NorAm Cup series.
As a student and a member of the Eph ski team, Levine majored in computer science and has developed and built two iOS apps with a third on the way. She currently resides in Williamstown.
Release courtesy of Williams Athletics