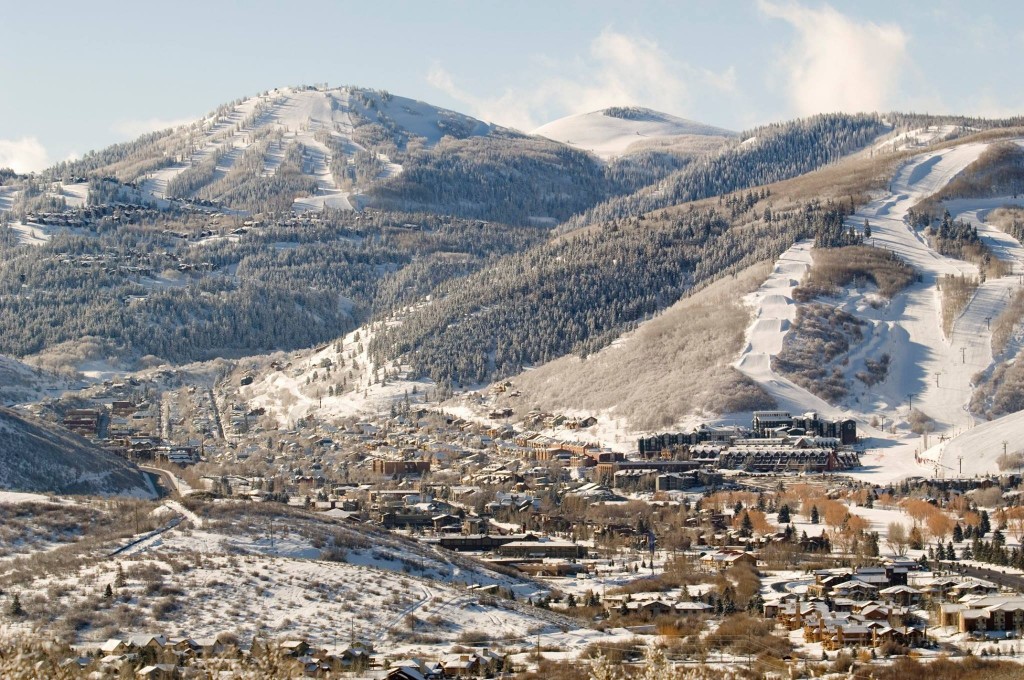 BARCELONA, Spain — The U.S. Ski and Snowboard Association, in partnership with the Olympic community of Park City and State of Utah, has been awarded the International Ski Federation's 2019 World Championships for freestyle, freeskiing and snowboarding. The decision of the governing FIS Council was announced Thursday during the FIS Congress in Barcelona.
"The USA has a rich tradition in freestyle skiing and snowboarding and it seems only fitting that we go to Park City, Utah for the FIS 2019 Freestyle Skiing and Snowboarding World Championships," said FIS President Gian Franco Kasper. "I am certain USA and Utah will do an excellent job welcoming the athletes, teams, media and fans to what is sure to be an exciting event with an electric atmosphere."
The innovative bid featured a partnership of three resorts – Canyons Resort, Deer Valley Resort, Park City Mountain Resort – for an event that is expected to attract the very best skiers and snowboarders in the world for a minimum of 12 competitions over 10 days in February, 2019.
"The 2019 World Championships will be a major global event featuring the largest showcase of winter action sports outside the Olympics. Our partnership with FIS and other athletic sanctioning bodies, together with the State of Utah and Park City community – especially Canyons, Deer Valley and Park City resorts – will help to shape this as an historic event in freestyle, freeskiing and snowboarding," remarked USSA President and CEO Tiger Shaw.
In producing the FIS World Championships, the USSA plans to work closely with other sport sanctioning bodies including the Association of Freeskiing Professionals (AFP) and TTR World Snowboard Tour to ensure that the best athletes in each event come together for a strong event. Partnerships with the Utah Sports Commission and the Park City Chamber/Bureau will enhance global promotion of the event, which will have strong domestic and international media impact.
"The 2002 Olympic Winter Games in Salt Lake City opened a new era for sport in Utah. The growth of action sports in Utah continues as athletes train in our world class facilities and on the Greatest Snow on Earth," said Utah Governor Gary Herbert. "Utah truly is the state of sport and will be a great global host for the 2019 World Championships."
Canyons Resort
Canyons Resort has become a premier center for skicross and snowboardcross through its hosting of the Sprint U.S. Grand Prix.
Canyons has also been a strong supporter of U.S. Snowboarding athletes including Jonathan Cheever and Faye Gulini.
As the largest resort in Utah, Canyons Resort offers a world-class skiing and riding experience to guests with amenities like the only heated and enclosed high-speed chairlift in the U.S. Canyons provides a superior spectator venue with side-line viewing access to the cross course and a robust resort village at the finish.
Canyons is dedicated and invested in growing the sport as well as hosing the most elite athletes at a world class venue.
Deer Valley Resort
Deer Valley Resort has become the premier stop on the FIS Freestyle World Cup tour since its 1999 debut leading up to the 2002 Olympic Winter Games.
The site for moguls and aerials at the 2002 Olympics, Deer Valley also played host to both the 2003 and 2011 FIS Freestyle World Ski Championships.
Since ratings have been tracked, Deer Valley has consistently been rated number one in the individual categories of dining, grooming and guest service by the readers of SKI Magazine, in addition to being awarded the number one resort in North America five years running, beginning in 2007.
Park City Mountain Resort
Park City Mountain Resort has a long legacy in winter action sports as one of the top-ranked terrain park centers in North America according to the industry's most respected publications including Freeskier and TransWorld SNOWboarding magazines.
Three homegrown Park City Mountain Resort athletes won Olympic gold in Sochi including slopestyle skier Joss Christensen and slopestyle snowboarder Sage Kotsenbug. Both won gold medals in Slopestyle's Olympic debut.
Park City Mountain Resort played host to the final Olympic freeskiing qualifying competitions in 2014 as well as snowboarding in 2010.
In 2011, Park City played an integral role in the FIS Freestyle World Ski Championships as a host venue where local star won Alex Schlopy won men's slopestyle.
Park City's legacy in winter action sports began in 2002 as the site of the Olympic halfpipe snowboarding event where Americans swept gold with Kelly Clark taking women's gold and Ross Powers leading a gold-silver-bronze USA men's sweep.
Release courtesy of USSA