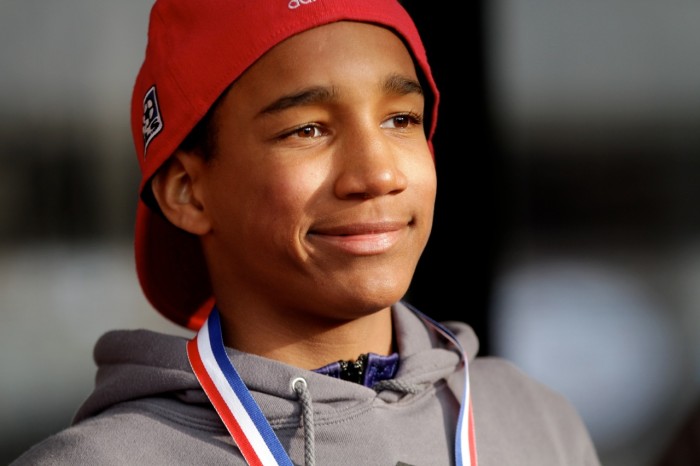 The Stacey Cook/SVST Scholarship has announced its recipients for the year, and they include junior athletes from all over the country. The generosity and loyalty that SVST has shown through this program is truly unique in the volatile world of the ski industry.
"I am so proud of what we have been able to do with this program and to be able to associate with a company of such high quality and morality," said Stacey Cook. "This year we were able to expand the program again with the help of my sponsors Rossignol and POC. Rossignol allowed me to pick an applicant who demonstrated the qualities of citizenship, sportsmanship, and passion for skiing that we look for in the winners, but who also demonstrated a financial need."
That applicant, Noah Williams from the Squaw Valley Ski Team, will have his entire order of skis and boots comped for this competition season, saving his family more than $2,400.
"It is our pleasure at Rossignol to help a young athlete discover his or her potential and further their love for ski racing," said Rossignol U.S. Race Director Jake Stevens. "Noah exemplifies what we look for at all levels with our athletes. Attitude, dedication and passion are exactly what pour out of Noah and his family. We, along with Stacey, look forward to watching Noah rip this winter and for many winters to come!"
POC also allowed Cook to select a winner for a helmet and two pairs of goggles, and that was awarded to Lachlan Anderson of the Mammoth Mountain Ski Team.
"We are really excited to help and reward such an amazing athlete who possesses the qualities needed to win the Stacey Cook Scholarship. It's an honor to be part of this scholarship and we wish both Stacey and all of the athletes who applied for the scholarship the best of luck this coming winter," remarked Willie Ford, director of marketing and promotions at POC USA.
All of the recipients wrote particularly special applications that enabled them to stand out from a group of 49 total applicants.
"Every year, the applications tell the stories of sensational young people. I don't get it… I was in the principal's office at that age," reflected scholarship promoter Jeff Warner. "Congrats to all the athletes AND the parents, coaches, teachers and friends who help them."
Cook was able to inform each athlete over the phone about their selections last week, and their reactions are what Cook noted makes the effort of running this program worthwhile.
"They are all kind, caring, and passionate children and I know they will be true ambassadors of SVST, myself, and this growing scholarship program. I couldn't be more proud to have them on board and get to know them and follow them this winter," said Cook.
Stacey Cook/SVST Recipients
Isabella de Buy Wenniger – Okemo Mountain School
Anna Foley – Waterville Valley Academy
Magnolia Neu – Alpine Meadows Ski Team
Courtney McCabe – Rowmark Ski Academy
Francesca English – Squaw Valley Ski Team
Lachlan Anderson – Mammoth Mountain Ski Team (plus POC)
Rossignol: Noah Williams – Squaw Valley Ski Team
Release courtesy of Stacey Cook/SVST Scholarship