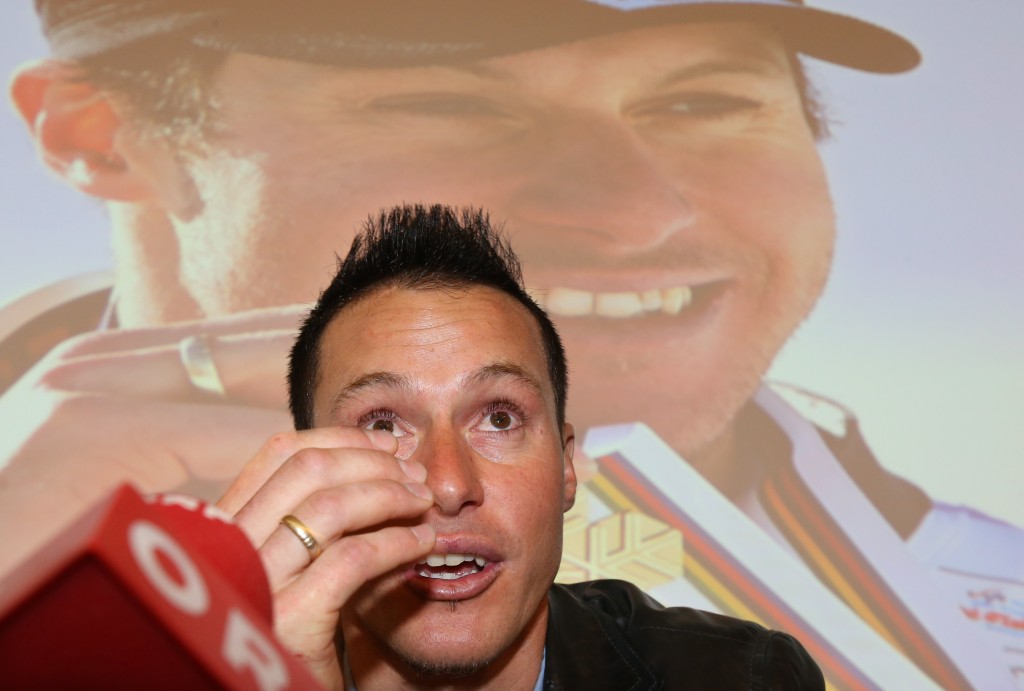 Slalom specialist Manfred Pranger announced Friday (May 9) at a press conference in Innsbruck his retirement from active ski racing. The 36-year-old Tyrolean celebrated three World Cup victories, at Kitzbuehel, Schladming and Wengen, and was the slalom world champion in 2009 at Val d'Isere.
"I wanted to finish my career actually right after the season, because last year I was in pain again and again. Then I wanted to wait for a break because I could not make friends with the thought. But now I have seen that I have reached a point where it is no longer possible to function at peak performance," Pranger said at the press conference. "The sport of skiing has influenced me on the one side there were many hard times with injuries or lack of success, on the other memorable moments like the World Cup wins and the world championship title. When I think back on it now, I still get goose bumps. The most special are the many people I've learned in that time to know and appreciate. Now I look forward to more time with my family."
Pranger especially thanked his wife and father for their support of his career along with his fans, coaches, and long-time sponsor Voelkl who provided him with equipment for 16 years. He did not immediately announce where his professional life may take him next, but he did indicate that he will be looking for something that can fulfill his desire for challenge.
"I am an ambitious person and want to meet challenges in the next stage of life and find something where I can go to work with a similar enthusiasm, as in ski racing," Pranger noted.
"There are not many who can claim to have won the slalom classic Kitzbuehel, Schladming and Wengen. His world title in 2009 I remember well. It was similar to Marcel Hirscher 2013 in Schladming, for the Austrians on the last day the last chance was still a gold medal win. It was just amazing how he withstood this incredible pressure," said Austrian Ski Federation Director Hans Pum. "You were certainly not the most talented of all, however, you have shown that with hard work and a fighting spirit, anything is possible."
Release courtesy of the Austrian Ski Federation