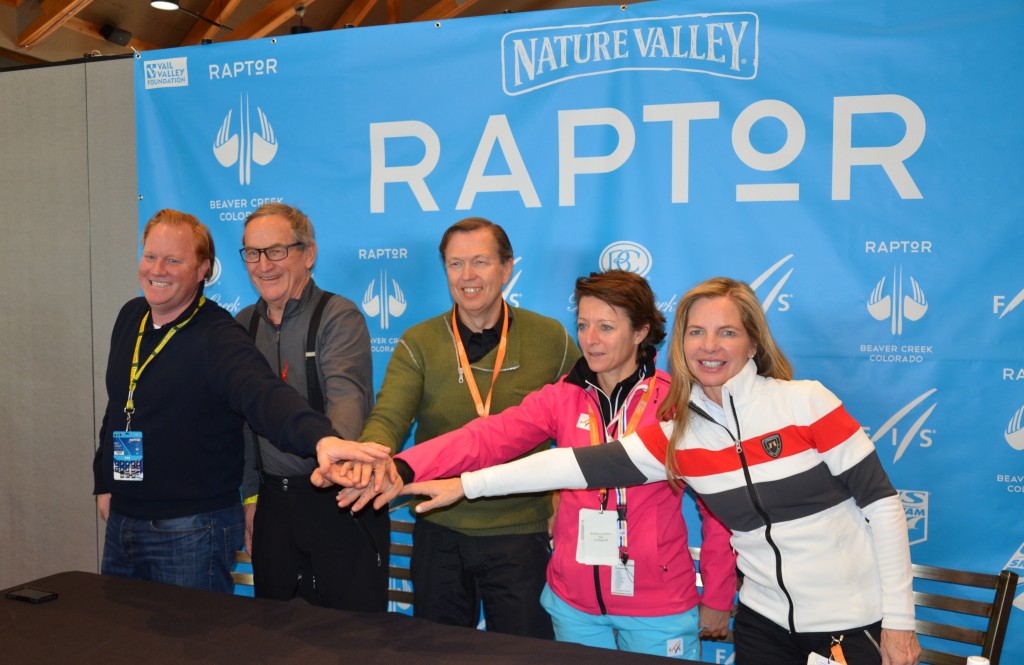 BEAVER CREEK, Colo. – The U.S. Ski and Snowboard Association is looking to elevate the reach of ski racing in America. EUROVISION, operated by the European Broadcast Union, and the U.S. Ski and Snowboard Association (USSA) have sealed an agreement giving USSA the media rights to the 2015 and 2017 FIS Alpine and Nordic Ski World Championships, including the 2015 Alpine Ski World Championships in Vail/Beaver Creek.
"As the National Ski Association for skiing in America, we have a personal stake in the success of this partnership. We aim to bring our fans, and the public at large, a more extensive distribution package than ever before, using the platform of the FIS World Championships to bring more fans to ski racing," said USSA Chief Marketing Officer Michael Jaquet. "While the cornerstone of our domestic distribution will be a strong national broadcast and cable partner, we are anxious to also carry coverage through live streaming, a mobile platform and more expansive news access across America."
Under the deal, the USSA will manage rights distribution in the USA for major national networks, sports networks and other cable broadcasters, including exclusive multiplatform exploitation in the USA of these showcase FIS events, with rights for television, radio, online and mobile platforms. The joint venture is the first time a National Ski Association has entered into a broadcast partnership at this level with a global rightsholder like EUROVISION.
"We are pleased that the USSA has taken the initiative to manage its domestic media rights for the FIS World Championships in 2015 and 2017 to capitalize on its strong team performances," noted FIS President Gian-Franco Kasper. "The home 2015 FIS Alpine World Ski Championships in Vail/Beaver Creek is an ideal opportunity to increase television exposure throughout the country."
The partnership with a National Ski Association is a first for a global rights holder like EUROVISION, but one that is expected to bring greater diversity in distribution. The USSA has long been engaged in broadcast production and distribution of its own U.S. World Cup and Grand Prix events, but this marks its first foray bringing international events to America.
The USSA's goal is to create daily TV coverage on a blended network, along with live streaming and mobile distribution, for both alpine and nordic World Ski Championships.
"This innovative partnership between EUROVISION and the U.S. Ski and Snowboard Association is a game-changing move that will bring greater value to our fans and partners, including the International Ski Federation. Beginning with the 2015 World Championships right here in Vail/Beaver Creek, it will positively change the way we bring our sport to the public in America and set a new standard for how ski racing is viewed worldwide," added USSA President and CEO Bill Marolt.
In addition to the 2015 FIS Alpine World Ski Championships at Vail/Beaver Creek, the package also includes the 2015 Nordic World Ski Championships in Falun, Sweden along with 2017 Alpine World Ski Championships in St. Moritz, Switzerland and Nordic World Ski Championships in Lahti, Finland.
Release courtesy of USSA