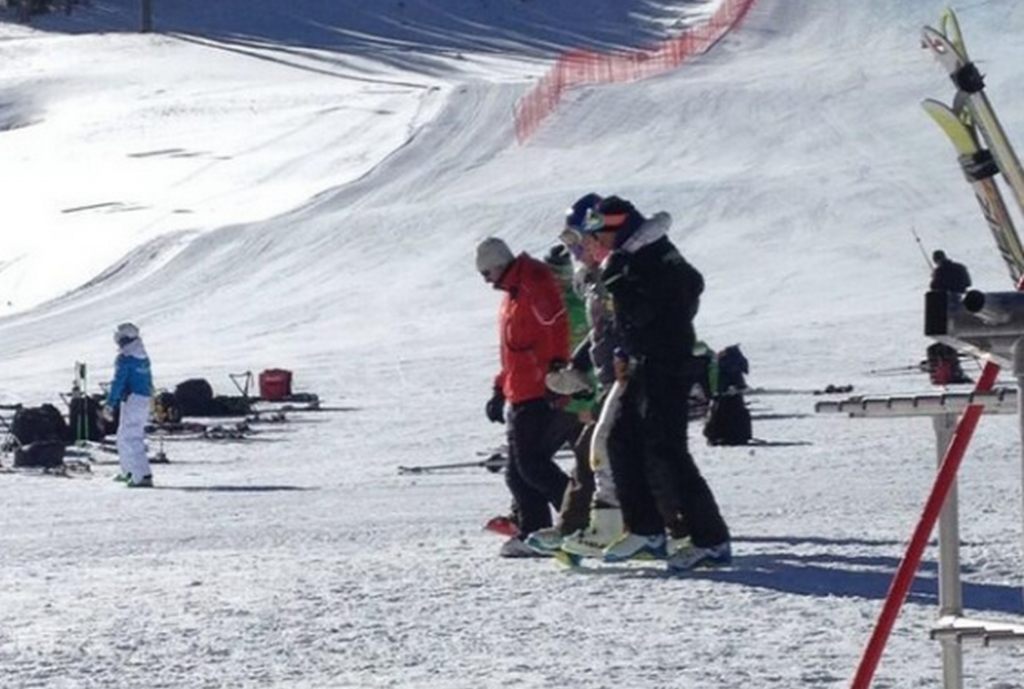 Lindsey Vonn announced today that she will not race in Beaver Creek next week but is pushing hard in her recovery to return to the World Cup in Lake Louise, Canada, on Dec. 6.
In a statement on her Facebook page, Vonn said, "Thank you all so much for the support and well wishes. It has been a very difficult few days and your positive messages have helped tremendously.  Rehab is going well and I'm working as hard as I can to race in Lake Louise in a few weeks.
"PS: don't worry guys, this is only a temporary setback," she added. "Nothing will keep me from picking myself back up and continuing to fight for my dreams."
Vonn re-injured her right knee in a crash while training downhill at Copper Mountain Tuesday. She has been dominant at Lake Louise, winning seven straight and 14 total races there, oftentimes by margins in excess of one second. The hill is considered a glider track, which could be a strategic place for her make a return. It is the same venue where Vonn unsuccessfully petitioned the FIS to allow her to compete in the men's downhill race last year.
"Lindsey sustained a mild strain to her right knee, a partial tear to her right ACL, minor facial abrasions and scapular contusions from her fall," Vonn's PR agency released on Wednesday. "She needs to rest for a few days and then will pursue aggressive physical therapy and will determine the next time she is able to compete after seeing how she responds to the treatment."
U.S. Ski Team Medical Director Kyle Wilkens reported her response to the therapy would ultimately determine the timetable for her return to active training.
The four-time overall champ, who has spent the summer rehabbing the knee, was taken off the hill in a sled. She then limped away from the finish area aided by coaches.
Vonn was expected to make a return to World Cup competition at Beaver Creek next week. While no official announcement has been made, her status for the races is now certainly in doubt. The first women's downhill training run is scheduled for Tuesday, Nov. 26.
The reigning Olympic downhill champion suffered a torn ACL, MCL and lateral tibial plateau fracture on Feb. 5, crashing in the World Championship super G in Schladming, Austria. She had surgery five days later and planned to return to competition nine months after that, but accelerated the recovery and returned to snow in Chile in early September.
In a recent press conference in Vail, Vonn joked that she's reluctantly been wearing a protective knee brace under doctor's orders. "It's in my best interest to play it safe. I said as long as I don't have to wear it for the Olympics, I'll be fine. But, yeah, my knee feels really good," she said.
She currently has a U.S. record 59 World Cup victories and needs just three more to tie Annemarie Moser-Proell's all-time record of 62.
We will continue to update this story as information becomes available.