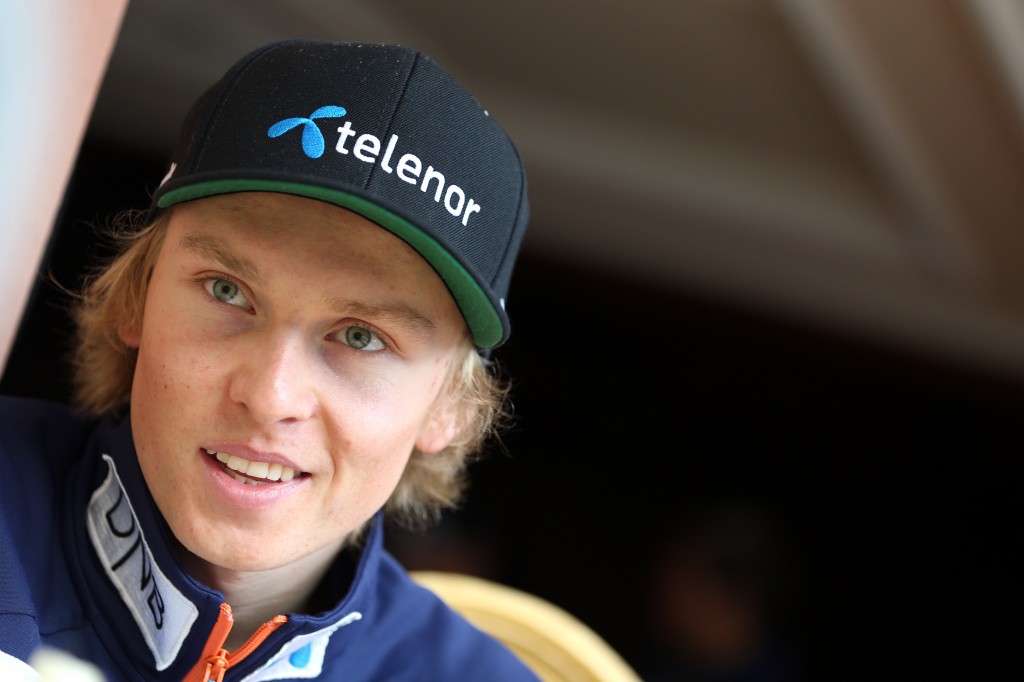 Winning World Cup races and Olympic medals and finishing the season third in the slalom standings before even turning 20 or graduating high school put Norwegian Henrik Kristofferesen on the world's radar as one of the most talented young skiers on tour.
While most skiers focus on testing material and getting some well deserved rest once the season ends, the young Norwegian had a slightly different program – he had to go back to "normal life" at least for a while and finish school before continuing his preparations for the upcoming season. In his interview with FIS Alpine, he discusses that and much more.
You mentioned at the end of the season that you had to go back to school after the World Cup Finals. How did your exams go and how hard was it to switch back to "normal life"?
The exams went well, so I'm now officially done with school. But, it was super hard to get back into "normal life", although I didn't really go all the way back.
What does your schedule look like for the rest of the summer?
I'll spend a couple of weeks in July balancing some vacation and easy training. Then it's back to some more dryland training and back on skis at the start of August.
It has been another very successful season for you individually and for the whole Norwegian team, how did you celebrate and were you able to take some time off before starting to get ready for the next one?
Well I just went straight back to school, continued to ski until the middle of May and then have been focusing on dryland training until now, so it's been a lot of stress since the World Cup Finals. It's now time to take a couple of easy weeks now in July.
Looking back at last season, what were the highlights and what were the toughest times that first come to mind? 
It's hard to choose between winning in Schladming and the bronze medal I won at the Olympics in Sochi but those two are on the top. Also, it has been a really good season so it's hard to complain about it a lot. One of the toughest and happiest moments was the second run in the giant slalom in Kranjska Gora. Achieving my first podium in giant slalom was amazing, but I did two big mistakes in the second run and I was so close to Ted that I was a little bit disappointed about missing a great opportunity, but in the end I was still happy.
Overall it has been a dream season for you, how has your life changed after it?
It hasn't changed too much; I'm still the kid at home and on the team. I got a few more Instagram followers, but the rest is pretty much the same as it was before.
Online you often share photos of various fun activities, what's your favorite "free time" one?
Motocross is one of my favorite sports and I get to practice it during the summer. It's a lot of fun and a great workout.
You are the youngest member of an extremely successful team, how helpful is it training and competing with guys like Aksel and Kjetil and what are the things you were able to learn from them?
I have learned a lot from them about everything surrounding the World Cup circuit, especially about media, sponsors and other similar stuff. I am really thankful for all the help and it's really cool and important to be a part of a team like the one we have now. With two guys full of routine and a lot of young guys coming up, it's one of the best teams I could be in.
During the season, the schedule can get quite hectic, how do you keep up with the pace of travel, racing and training and what do you do to recharge your batteries between races?
I watch a lot of movies and TV-series, so that's relaxing to me. Also a lot of sleep is important. A big plus is having fun together with the good friends I have in the team.
Release courtesy of FIS