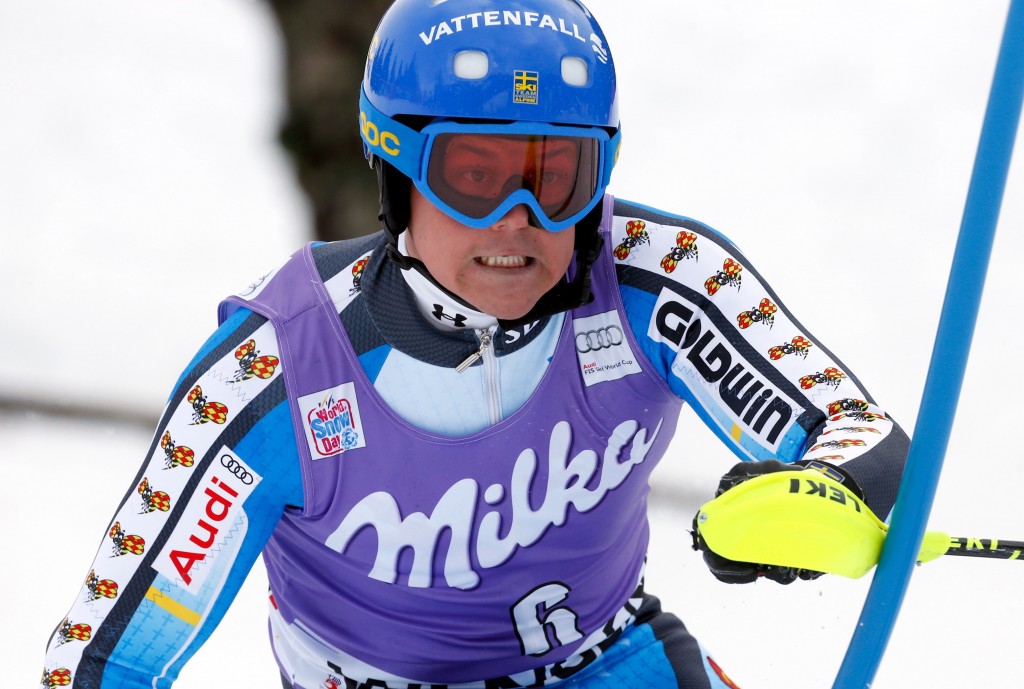 An Olympic winter is followed by a World Championships season, and the Atomic race lineup for 2014-15 is set. It is a team of big names and newcomers alike: triple World Cup discipline winner Marcel Hirscher and Olympic slalom champion Mikaela Shiffrin, the current top stars, stay true to the Redster line. Austrian Benni Raich prolongs his career with the brand, and Marlies Schild will soon decide whether she will continue racing for another season. Sweden's Mattias Hargin, junior world champion Manuel Feller, and Finland's Santeri Paloniemi are three new top technical racers who join the team.
Just after his return from vacation, Marcel Hirscher started his preparatory training for the upcoming winter with the season highlight of the World Ski Championships in Vail/Beaver Creek in February. After winning Olympic gold and the slalom World Cup last season, Mikaela Shiffrin has already posted images to social media from her training in Colorado.
Sixteen wins, 13 second and 16 third places: In total, the Atomic athletes achieved 45 podium finishes in the 2013-14 World Cup season.
In addition to Marcel Hirscher, Max Franz, Joachim Puchner, Werner Heel, Peter Fill, Travis Ganong, Marco Sullivan and the Croatian Natko Zrncic-Dim are expected to achieve top results in the World Championships winter. Atomic all-star Benni Raich also races for another season.
Prior to her injury at the Olympics, Tina Weirather achieved 10 podium finishes in four disciplines, and she has big plans for her comeback season. Slalom superstar Mikaela Shiffrin races on Atomic, as does Kathrin Zettel. In case Marlies Schild decides to race for another season – she will decide very soon – all of the Olympic podium winners would use Atomic and form the strongest team in the world together with Michaela Kirchgasser.
Reinforcement for the men's technical unit are Sweden's  Mattias Hargin, the up-and-coming Austrian star Manuel Feller (Junior World Champion 2013) and Santeri Paloniemi,  a shooting star from Finland (Junior World Champion 2012).
From an international perspective, here are the athletes of the Atomic lineup we have to remember for the coming years: Thomas Tumler (overall winner Europa Cup), Mauro Caviezel and Manuel Pleisch are budding stars from Switzerland on Atomic. Aleksander Aamodt Kilde (Junior World Champion giant slalom, Europa Cup winner, promising first World Cup results) and Adrian Smiseth-Sejersted (downhill gold and combined silver at the Junior World Championships) are considered the next star generation from Norway. Mario Karelly, Nicklas Köck and Daniel Danklmaier are three promising Atomic talents from Austria. The rising talents of the Atomic team also include Morgan Pridy (CAN), Andreas Sander (GER) and Victor Malmstroem (FIN).
And the next generation of ladies includes: Mirjam Puchner (qualified for World Cup super-G), Christina Ager and Stephanie Venier from Austria; Sophia Goggia (ITA), Lotte Sejersted (NOR) and Alice McKennis (USA), who had already won a World Cup downhill before her injury sustained last winter.
Release courtesy of Atomic