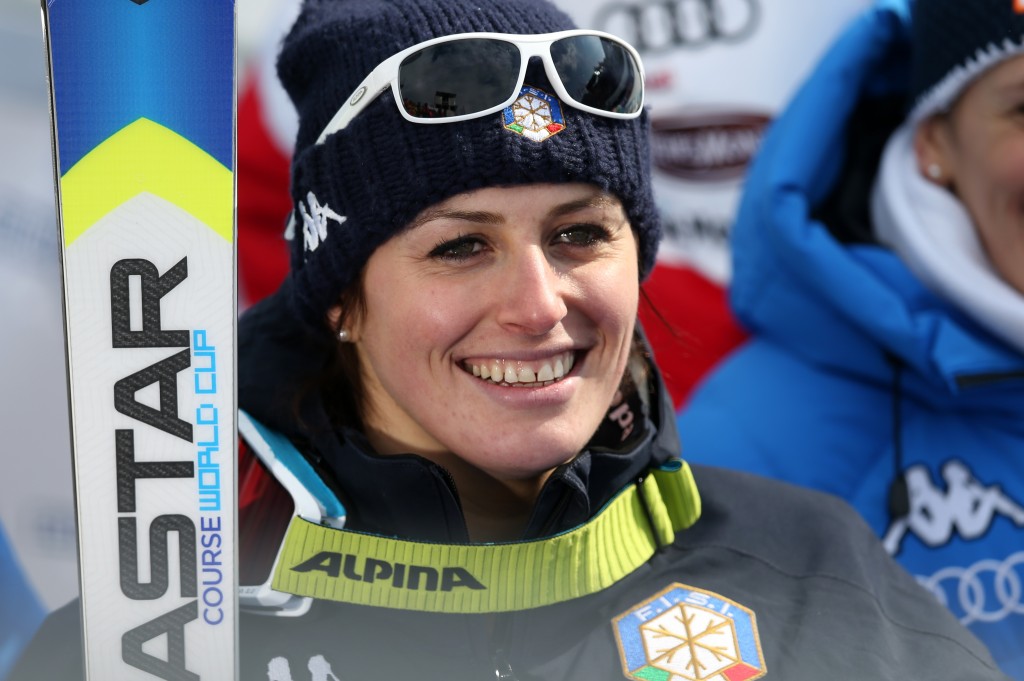 After winning a surprise silver medal at the World Championships downhill in Schladming 2013 and finishing just off the podium in the Sochi giant slalom, Italian Nadia Fanchini is ready to raise her ambitions even further in the upcoming season featuring the World Championships in Vail/Beaver Creek as the highlight event.
"Compared to previous years I've been training with greater continuity," Fanchini said in a statement released by the Italian Ski Association.
"I have had less knee problems, so it was easier to follow a more consistent program. So far this summer I've been able to ski for about 10 days, dividing my time between Passo Stelvio and Les Deux Alpes," Fanchini noted. "My main focus has been working on the basics, as that's what will help me in the winter. During our last camp on the French glacier we started training with long gates, next we are headed to Stelvio again for three days and then to Cervinia where we will train giant slalom and super G."
Despite having five downhill podiums under her belt (the last one in 2009), giant slalom and super G are the two disciplines Nadia has chosen to focus on the most at this stage of her career.
"It's true, year after year I have noticed a steady growth in terms of performance and security. I have big goals and a great desire to get back to where I was a few seasons ago. I have been struggling a bit more in downhill and it needs a bit more work but it does not mean that I'm not willing to do it. I'll try to ski some trainings and decide based on the feeling I get whether it feels right to race or not. It's something we will decide along the way."
Release courtesy of FIS