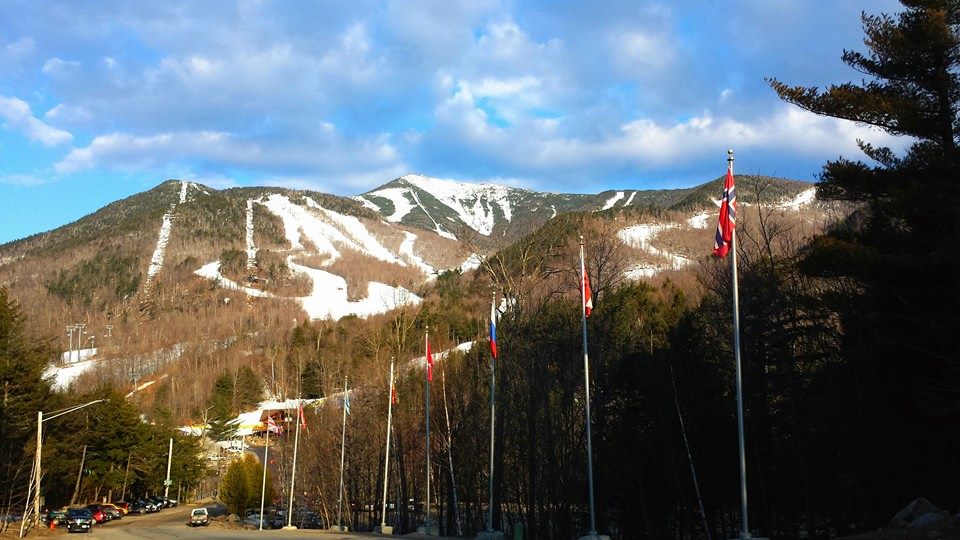 ANCHORAGE, Alaska — Do you believe in miracles? Athletes on the Rocky Mountain Intercollegiate Ski Association (RMISA) teams will have to believe in long flights, neck pillows, and lots of school work on airplanes as extensive trips highlight the 2015 schedule for the Western conference of NCAA Skiing. One of those trips includes the NCAA Championships in Lake Placid, N.Y., home of the 1980 Winter Olympic Games.
Those Olympics were the site of Eric Heiden's five gold medals in speed skating, and more famously, the Miracle on Ice as the U.S. Olympic hockey team won the goal medal over the supposedly invincible Soviet Union. While it's doubtful the RMISA athletes will have much time for sightseeing at Lake Placid, they surely will have time to read up on the place as they travel the country.
The schedule opens up with RMISA giant slalom qualifiers prior to the opening meet, the University of Utah Invitational. The athletes then head to the University of Colorado Spencer James Nelson Memorial Invitational before the second RMISA giant slalom qualifier, which will be after the meet.
The two qualifiers are necessary because the Jade Enterprises New Mexico Invitational will not host a giant slalom, instead hosting a slalom, giving RMISA skiers five slalom races in meets, but just three giant slaloms.
The Jade Enterprises New Mexico Invitational will once again comprise two days of events on January 30 and 31 in Red River, N.M. with the slalom races at the Red River Ski Area and the Nordic races at the Enchanted Forest Cross-Country Ski Area.
The University of New Mexico Ski Team will travel 1,251 miles to the three meets in January. February means just one trip for a pair of meets, but it's 3,665 miles to Anchorage, Alaska for the Lobos. First is the University of Alaska Anchorage Invitational Feb. 23-26, and then the RMISA Championships/NCAA West Regional February 27-28.
This year's NCAA Championships will take place in the East at Lake Placid, N.Y. The Nordic events will be contested at the Olympic Sports Complex while the alpine events will take place at Whiteface Mountain. Last year the University of Denver claimed the national championship title, followed by the University of Vermont in second and the University of New Mexico in third.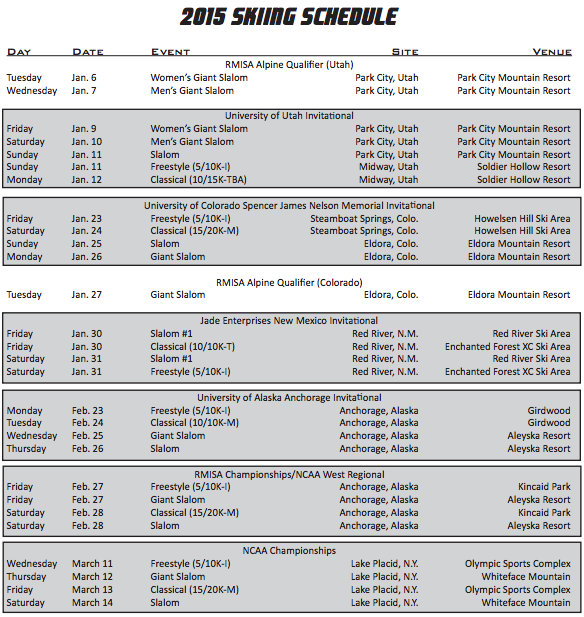 Release courtesy of UNM Athletics